Great
Wakering
Rovers
-
Bostik
North
(Home)
Result:

Felixstowe & Walton Utd 1-0 Great Wakering Rovers

Date:

26 January 2019

Time:

15:00

Match Type:

Bostik North

Venue:

Goldstar Ground, Felixstowe

Attendance:

400
Chatting to a few fans before kick off, the sense seemed to be that whilst Great Wakering at home was a game a number of people felt  "we should win," nobody really believed that kind of statement when it really came down to it. Everyone knows things are rarely that straightforward. Most people actually said "any form of three points" would be very welcome indeed thank you very much. What everyone agreed on was that this performance was bound to be better than the first half at Bury last weekend. Surely, whatever team went out today, that eleven would be ready to make amends.
When the line up was announced it was obvious that boss Ian Watson and Assistant Danny Bloomfield had decided it was time to mix things up a little bit and to change formation with a switch to 3-5-2. This meant a return for Dan Davis in a back three with Jack Ainsley and Liam Hillyard filling the two front positions. Stuart Ainsley remained on the sidelines due to a niggling injury and Ethan Clarke is now out for a while following his red card at Ram Meadow last weekend.
The first real effort from the visitors came on 21 minutes but a superb fingertip save from Jack Spurling in goal kept the score at 0-0. As the game approached half-time, however, Great Wakering's loanee goalkeeper from Southend, Harry Seaden, showed just why he made his England Under-17 international debut earlier this season. First a free kick from Callum Bennett found Hillyard close to goal, only to see Seaden prove his worth. Less than a minute later, Ainsley couldn't convert when one on one and on the stroke of half time a power drive from Hillyard from 30 yards out saw the visitors' keeper impress once again.
With 15 minutes to play, a Callum Bennett corner led to a claim we had got something on the ball and that it had crossed the line. The referee's assistant vehemently disagreed and it started to look like the affair would end with no goals and a point apiece.
Cue Jordy Matthews who, following some trickery in midfield, fed a well-paced and timed through ball to Miles Powell who, facing the oncoming Seaden, calmly placed the ball to the keeper's left and into the net.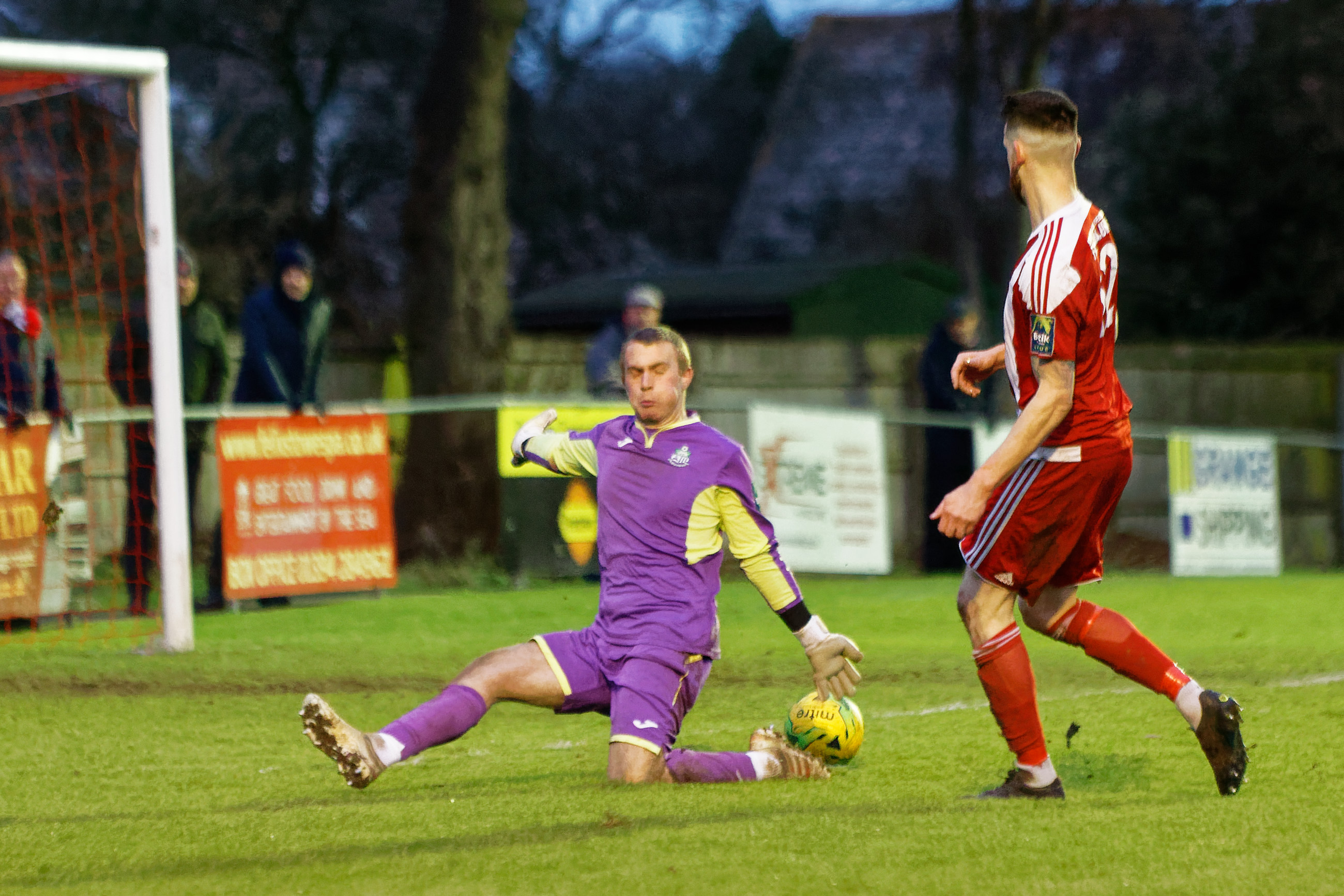 And so, as things turned out, the final score was 1-0 and, excepting a few last minute nerves from one or two home fans, this was a good day's work, which allowed Felixstowe to move up to 12thin a congested middle section of The Bostik North.
Speaking to Seasiders TV after the game, Head of Coach Development, Peter Trevivian said, "It's not easy to change to another system overnight, but the players stuck at it and they did well. This system suits the players that are here."
He went on to say, "On balance we deserved to win but in the 2nd half we didn't really push on and do the things we did in the first half. That second period was a little too close."
Next up for Felixstowe are Heybridge Swifts, currently sitting in 3rd place. It was at that game back in October that debutant Darren Mills picked up a lengthy injury. Fortunately, however, alongside Kye Ruel, who injured his achilles pre-season, both men turned out on Saturday for the Reserves in their 2-2 draw at Debenham FC. With both men hopefully ready for a return to first team duty competition for places really is hotting up.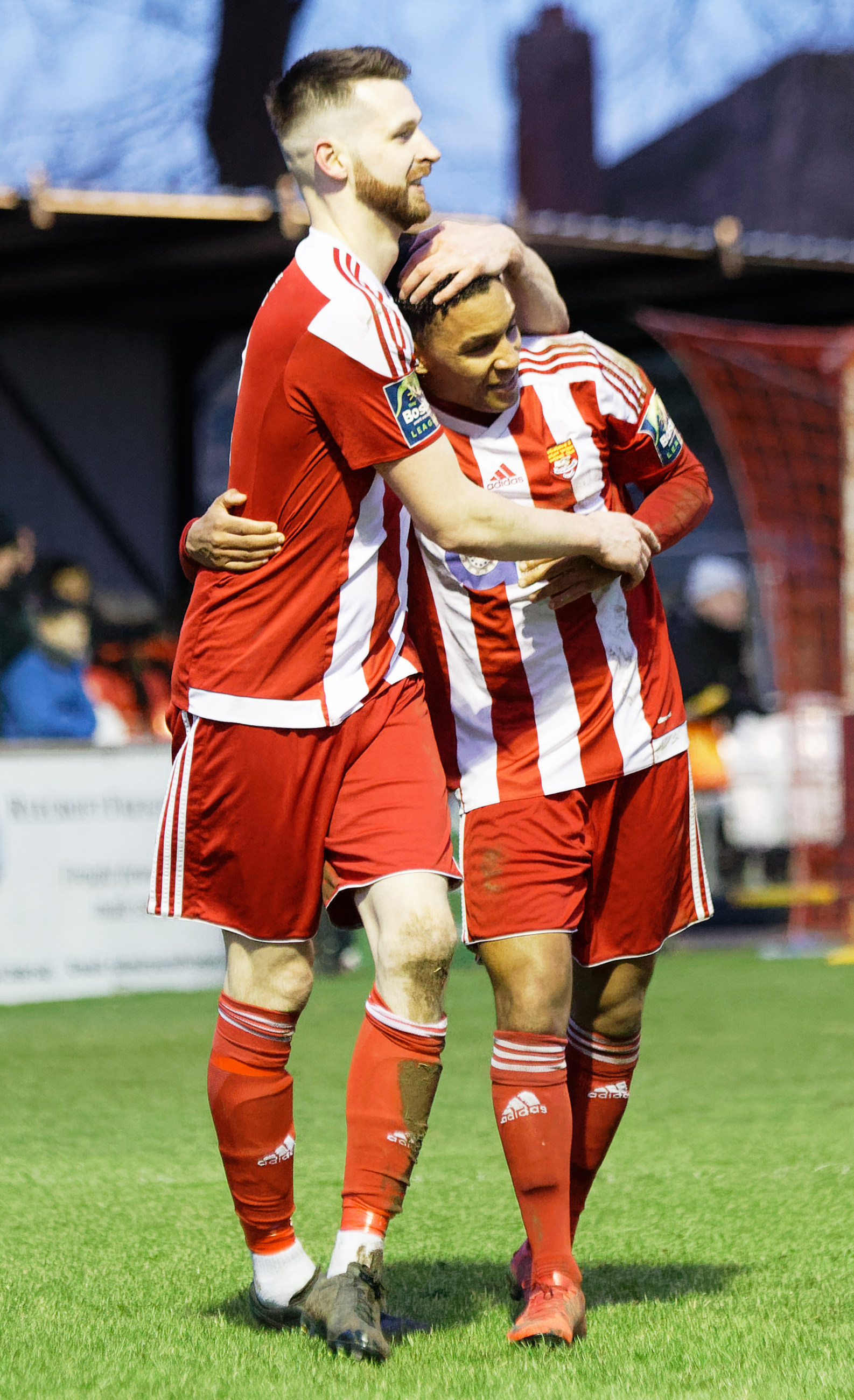 Click here for line ups, substitutions, cards etc.
Click here for photos