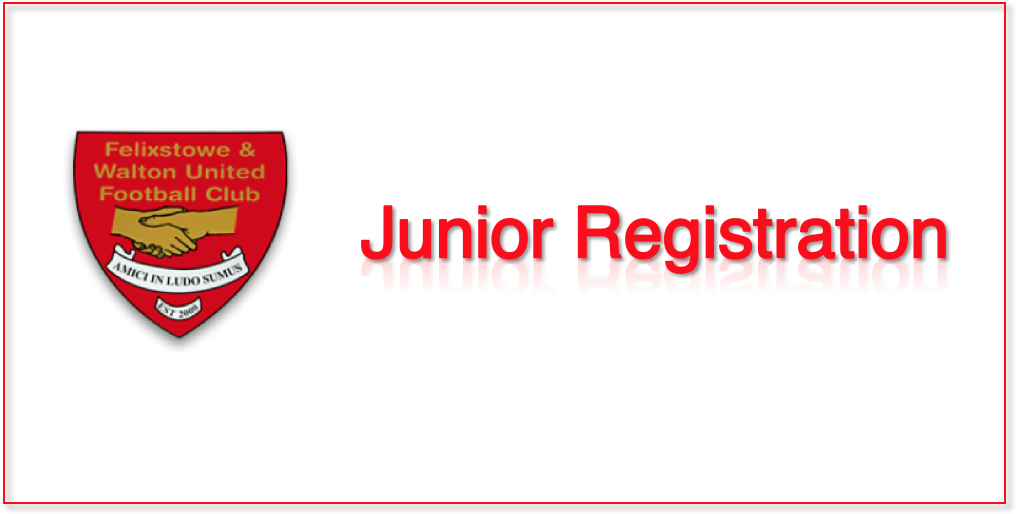 🔴 Registration for the Junior Section 2020/21 season is now OPEN ⚪️
This season we have a new way to register and pay, through the online outlet LoveAdmin.
It's a simple process – the age group links are below; click on the relevant one you need and you will be directed to the form.
PLEASE read the information regarding siblings if it applies and follow the instructions.
We have worked tirelessly over the last three years not to raise the cost of the registration. Each year we review future costing to decide on the fees. We are very aware under the current circumstances that things are very different and difficult for us all, so we have decided that even when costs to the club will be higher we will only raise the fees by £5 across all of the section.
We are planning and working as if the season will start in September as normal, but are waiting for further updates and guidance on the possible start date and will update as and when we know more.
🔴⚪️🔴⚪️⚽️🔴⚪️🔴⚪️
If your child is looking to join the football club, please contact the relevant Coach for your interested age group. These details can be found in the Junior Section by clicking here. 
Please do not register before confirming availability with relevant manager as teams may be full at the present time.
Felixstowe and Walton United Football Club are a Charter Standard Community Club providing football facilities for both girls and boys from 5 to 18 years old. The Club fully adopt the FA Respect Campaign and their Anti-bullying policy.
Prices
Prices for 2020/21 season September to April:
U6 Start up: £15
U7s: £25
U8s: £80
U9s to U12s: £100
U13s to U16s: £110
U17s: £110
Girls
U09-U11 Start Up: £15
All age groups: £80
Registration
Click on the relevant link below for your child's age group to register:
2020/21 U06 Start Up Group - Felixstowe and Walton Utd FC – Register


2020/21 U07s - Felixstowe and Walton Utd FC – Register


2020/21 U08s - Felixstowe and Walton Utd FC – Register


2020/21 U09-12s - Felixstowe and Walton Utd FC – Register


2020/21 U13-16s - Felixstowe and Walton Utd FC – Register


2020/21 U17s - Felixstowe and Walton Utd FC – Register


2020/21 U09-U11 Girls Start Up Group - Felixstowe and Walton Utd FC – Register

2020/21 U12-16s Girls - Felixstowe and Walton Utd FC – Register
Registration provided by: