Welcome to
the
Junior
section
of
the
website.
We are very proud as a Charter Standard Community Club to have over 250 boys and girls registered.
The junior year group ranges from Under 6's (Starter) through to Under 15's inclusive, predominately playing in the South Suffolk Youth League, Girls teams and Eastern Junior Alliance teams. 
Fundación Real Madrid Clinic Is Back !! - click here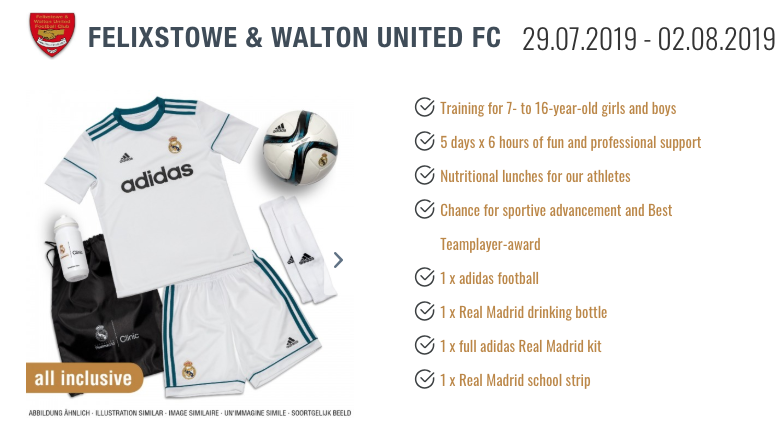 Junior/Girls/EJA
Teams
for
2018/19
To contact a team, please visit the clubs contact page or click on the team links below.