Felixstowe & Walton United Football Club aka 'The Seasiders' were formed in 2000 from two football clubs who were independent in their own right although they had merged briefly just prior to the Second World War to be called Felixstowe United (not to be confused with the present day Felixstowe United (Now Felixstowe Harpers United) who play in The Suffolk & Ipswich League) The joining lasted until 1952 when the clubs went their separate ways.
Formed in 1895, Walton United played at The Recreation ground in Recreation Way Walton while Felixstowe Town, formed five years earlier played at The Town Ground, Dellwood Avenue. The second amalgamation in 2000 looked a good marriage for the right reasons. Walton United had just won the Suffolk Senior Cup and were on the up but with nowhere to go as the Recreation ground at Walton could not accommodate Eastern Counties League standard facilities. Felixstowe Town had been renamed Felixstowe Port & Town due to their sponsorship by the Port, but when that was withdrawn in 1999/2000 it left the Town club struggling to recover and maintain Eastern Counties League football. It looked and proved to be a good decision by both clubs that they therefore merged with Dellwood Avenue becoming their home Venue.
It was a struggle in the early years after the merger with relegation coming in 2002, but it offered the chance for the club to regroup and focus on the future with a growing youth set up and getting the basics right off the pitch and the club regained Premier Division status in 2006 when they finished runners up in Division One.
Tied by what can be done at their present home the club always found it difficult to compete with the top sides in the Premier Division with what was the unique task of raising and lowering of the floodlights before and after games and the restrictions placed on the club by the local authorities.
The Seasiders remained positive throughout and now have the lights permanently erected during the football season and have an excellent youth set up including junior non-competitive youngsters at under 8 plus four girls sides and provide sporting facilities on The Peninsula from six through to adulthood.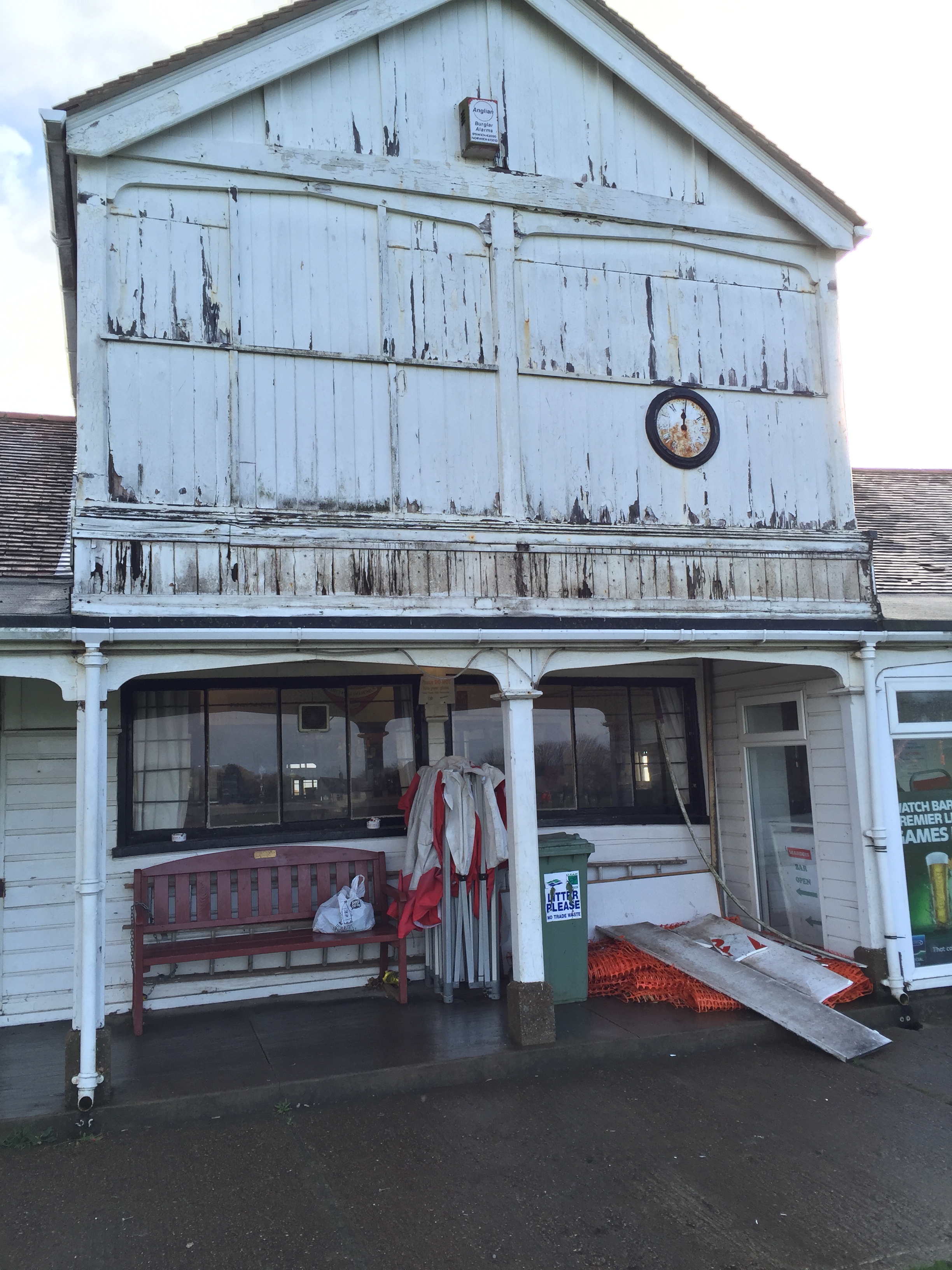 At the end of the 2016/17 season a new clubhouse opened up pitchside to replace the old one which has transformed the club and by the end of the 2017/18 season, the Seasiders gained promotion to the Isthmian Bostik North Division at Step 4 for the first time in the clubs history.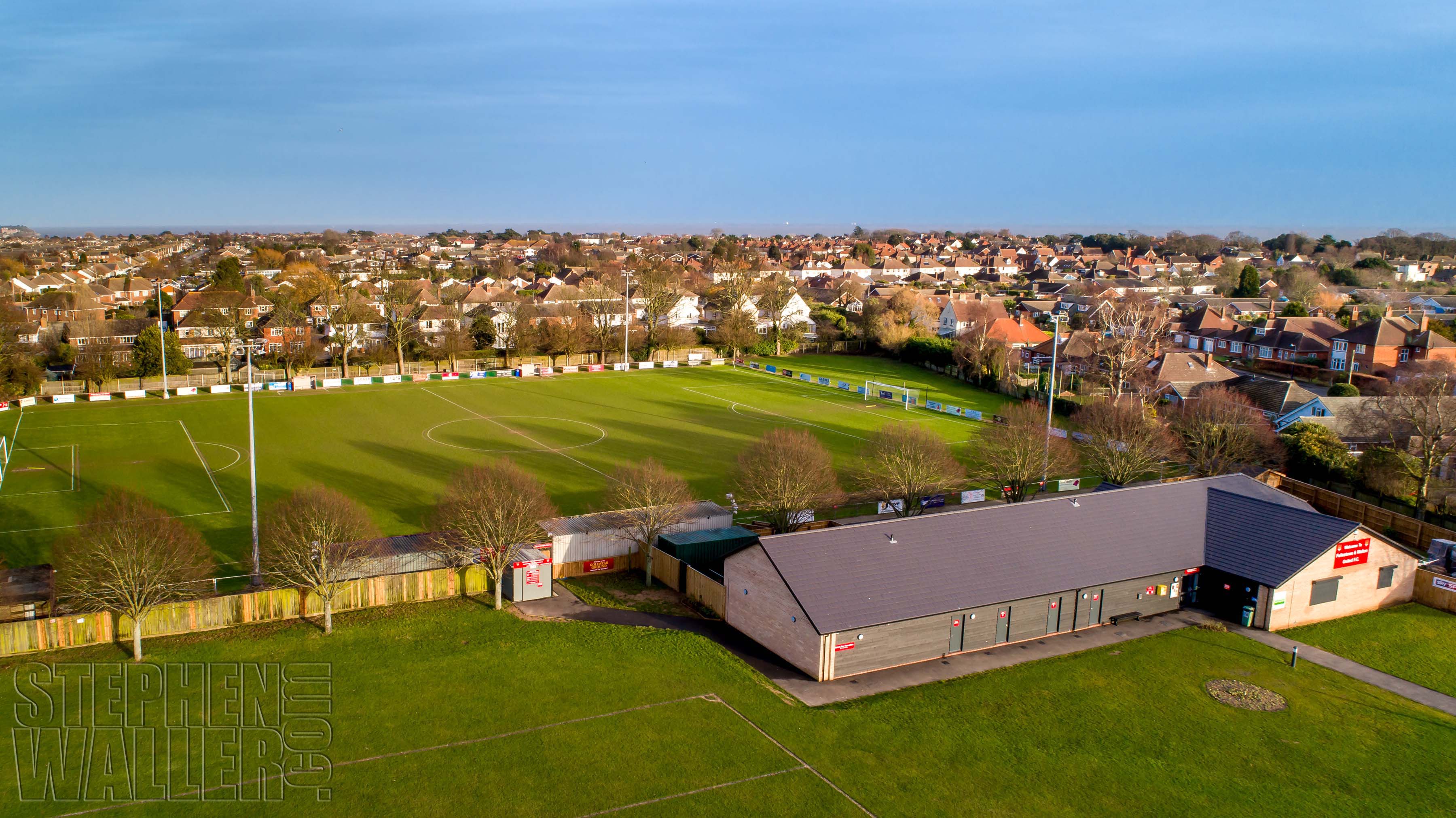 The club have three official partners, the shirts carry the Nexen Logo as part of a new for 2014/15 three year deal plus the continued partnership with GOLDSTAR TRANSPORT now in its third season and we also welcomed for 2014/15GLOBEX FREIGHT MANAGEMENT LTD who moved from sponsor to partners for the next three seasons..