Hadleigh
United
-
Suffolk
Premier
Cup
QF
(Home)
Result:

Felixstowe & Walton Utd 3-2 Hadleigh United

Date:

12 February 2019

Time:

19:45

Match Type:

Suffolk Premier Cup

Venue:

Goldstar Ground, Felixstowe

Attendance:

229
An early Miles Powell effort gave Felixstowe the lead at The Goldstar Ground in this Suffolk Premier Cup quarter final against Hadleigh United. The Seasiders took this slender lead into the half-time break whilst hoping to produce something more free flowing in the second forty-five.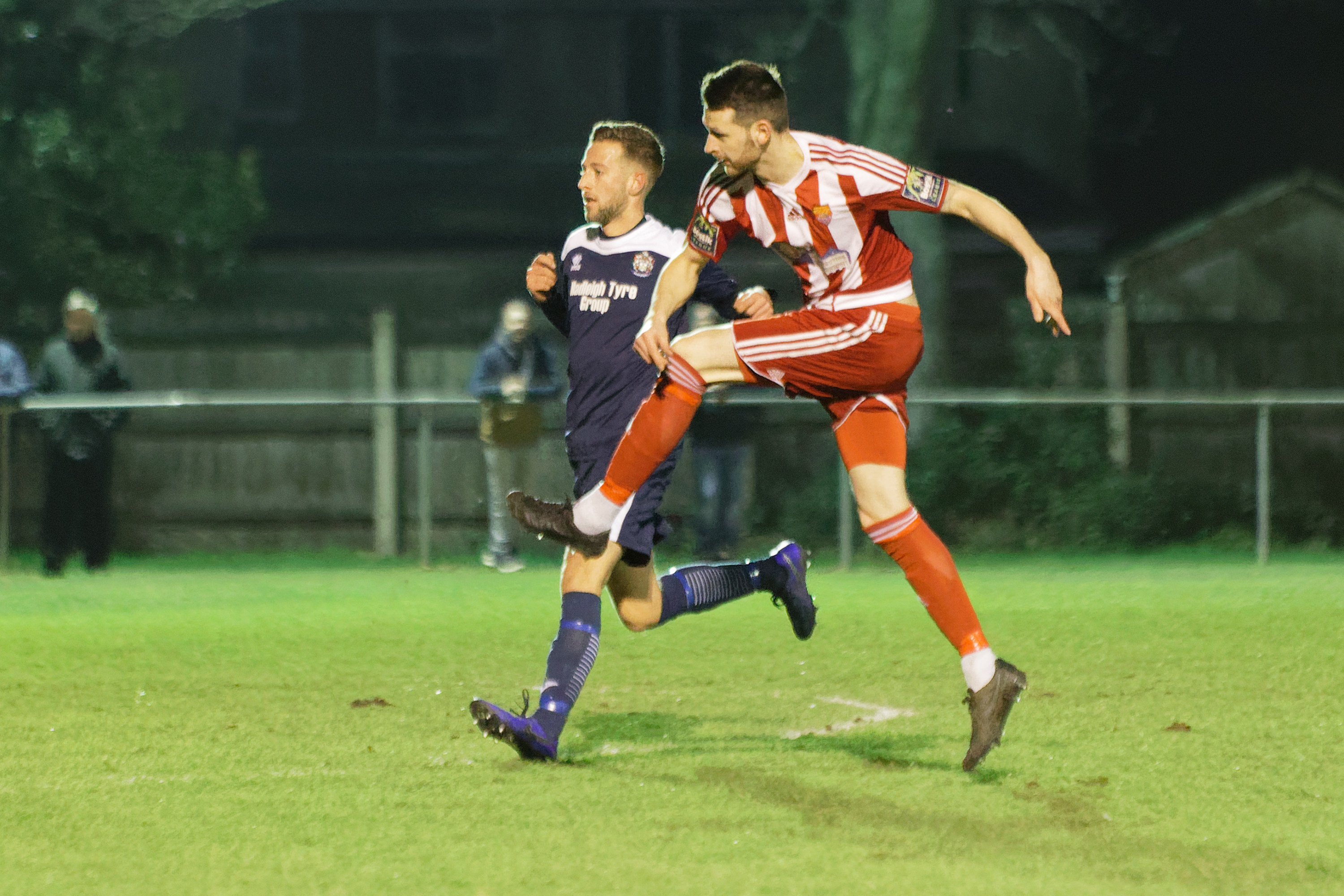 A Dan Davis through ball two minutes after the break allowed Powell to claim his second goal of the night but Hadleigh began to assert themselves with Kyron Andrews pulling one back on the hour mark and Tom Driscoll converting from a free kick on 76 minutes.
It was Felixstowe, however, who progressed to the semi-final when Stuart Ainsley converted from the spot after Miles Powell had been pulled down in the box in the 85th minute.
Danny Smy was red carded in the final minute in an otherwise well disciplined game.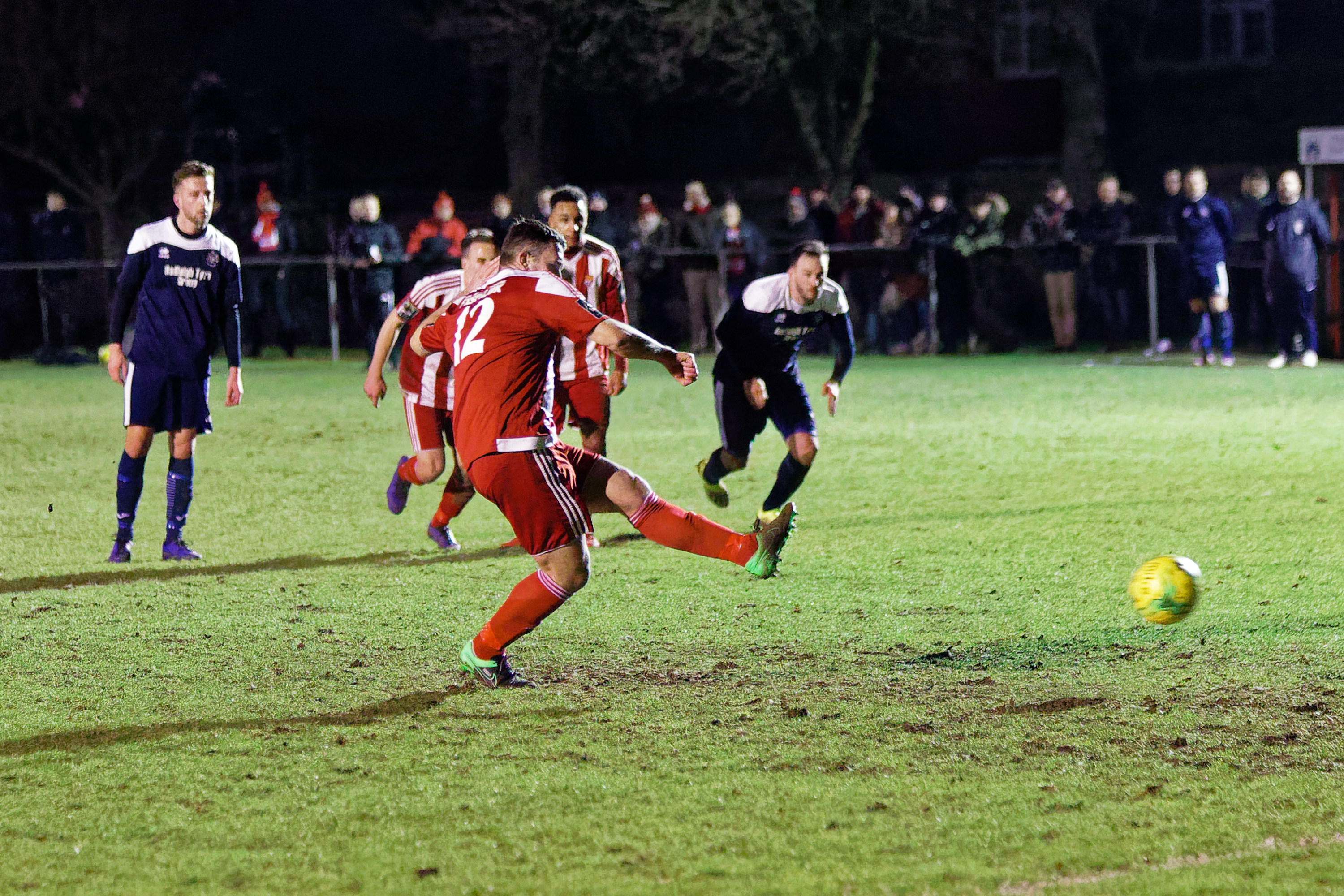 Click here for line ups, substitutions, cards etc.
Click here for photos