Soham
Town
Rangers
-
Bostik
North
(Away)
Result:

Soham Town Rangers 0 - 2 Felixstowe & Walton Utd

Date:

05 February 2019

Time:

19:45

Match Type:

Bostik North

Attendance:

94
Soham Town Rangers, away from home on a Tuesday night in February, may not be the most attractive fixture in the catalogue. Nevertheless, it didn't discourage a sizeable contingent of Seasiders from making the trip and making themselves heard in among the small crowd of just 94 souls.
We looked lively from the whistle and so too did the referee. The booking for Joe Bloomfield on the 29thminute was the first of a total of three booking for either side plus two double yellows for Will Gardner and Lee Chaffey for the home side, which reduced The Rangers to just nine men following their second yellows in  the 64thand 77thminutes.
The deadlock was broken with around 5 minutes to go until half time when Jack Ainsley converted from the spot following a foul on debutant Henry Barley, on loan from Ipswich Town, who was causing lots of trouble for Soham's Lewis Endacott out on the left wing.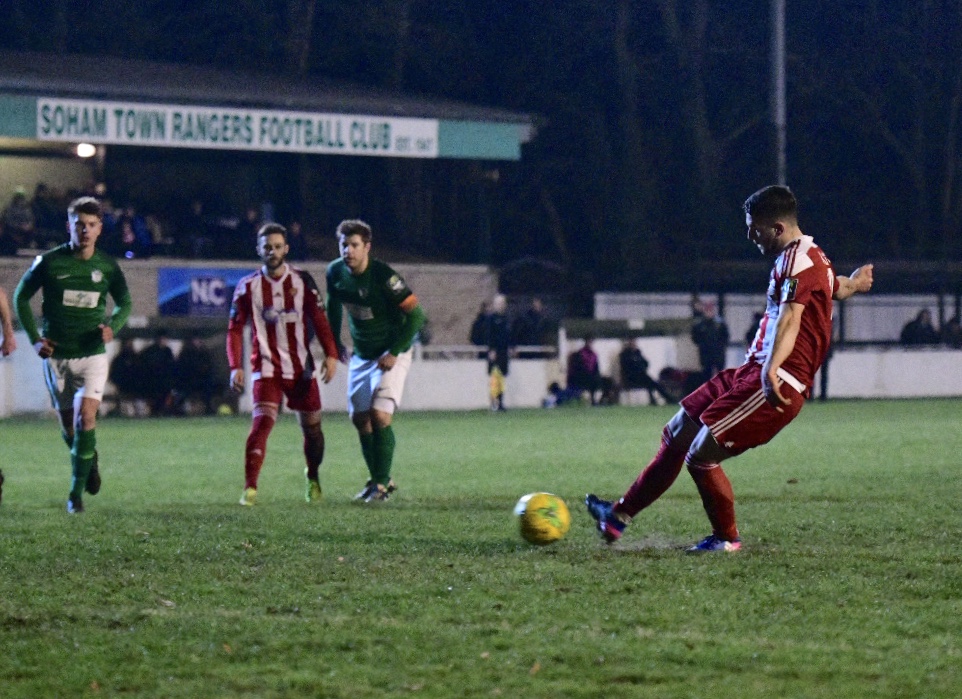 The second half was interspersed with a number of yellow cards and disrupted flow to the game as a whole. As the minutes passed, however, The Seasiders began to assert themselves more and more, and when playing against just nine men in the closing stages, looked increasingly likely to add to the single goal scored in the first half. In truth, we could probably have netted another two or three.
With just a minute or two remaining, Soham did break free, and with better finishing might just have brought themselves level. Had they done so, it would have been a poor reflection of the game as a whole.
As things turned out the ever lively Barley spared any Suffolk blushes and put the game to bed on the ninetieth minute giving Felixstowe their third win on the trot and their third clean sheet too.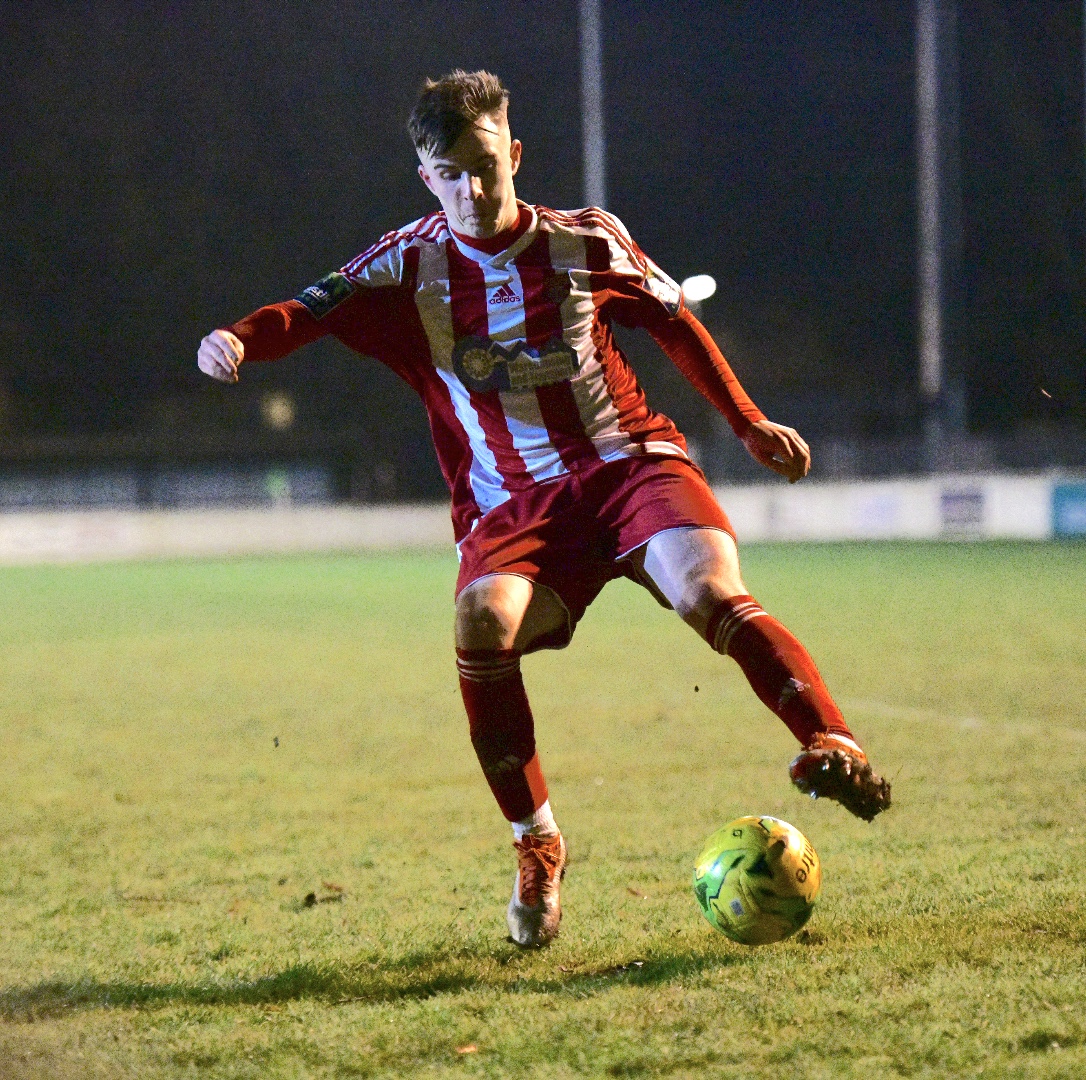 Watty and Danny, smiles beaming from their faces, looked quite content at the end of proceedings and will now be looking to Saturday's tricky fixture away at AFC Sudbury.
Speaking after the game, Watty said "We go into Saturday's game full of confidence after our best run of results since we have been promoted, playing some good football. We are looking forward to the game at Sudbury as the playing surface suits our style of football and, let's not forget, like Soham, they beat us at home this season so we want to avenge that defeat. The squad are playing for the shirts they wear now and it shows in the extra edge we have to our game. We're particularly looking forward to testing ourselves again against local rivals who have been established at this level for some time."
There will almost certainly be a few more travelling fans at the weekend than there were in Cambridgeshire but most, if not all, will know it will be a tough day out.
Despite this, Danny Bloomfield remains highly positive and said "Watty and I are happy with the progress being made both on the pitch and around it. We've raised expectations within the group because we have the capabilities here and I believe we are now starting to see the potential of this squad. We're all enjoying the process and will keep working hard in order to continue improving."
"We face a different and tough test on Saturday with playing on a fantastic 4G surface against one of the biggest clubs in the area, but we're all looking forward to the game."
So here's to a (hopefully) quieter game in terms of cards dished out, but noisier game in terms of Seasiders celebrations accompanying a fourth win on the bounce. Would be nice now, wouldn't it?
Click here for line ups, substitutions, cards etc.
Click here for photos