Aveley
-
Bostik
North
(Away)
Result:

Aveley 3 - 2 Felixstowe & Walton Utd

Date:

12 January 2019

Time:

15:00

Match Type:

Bostik North

Attendance:

294
Even the most ardent Felixstowe & Walton United fan will readily admit that when we picked up all three points at home to Aveley back in September, we were very grateful and perhaps just that little bit fortunate. A missed penalty from The Millers and a wonder show from our keeper Jack Spurling contributed to the Essex side going home feeling rather hard done by. The return fixture at Parkside was always going to be tough for The Seasiders but when we went 2-1 up before the break there were undoubtedly a few travelling fans wondering if it could be possible we would complete an impressive double over Aveley and be the first team to beat them on their own patch this season. Sadly it wasn't to be.
As is always the case, there was impressive travelling support and the air of hope and belief following last week's welcome 3-0 victory over Coggeshall was inevitable and quite justified. The only change saw Jamal Wiggins come in to midfield allowing Jack Ainsley to go up front replacing the injured Liam Hillyard.
For Aveley, it was Thomas Richardson who opened the scoring on 12 minutes, making his tally 17 for the season so far. But for anyone doubting The Seasiders ability to turn things around, they only had to wait 10 minutes before Rhys Henry increased his total to four this season, beating keeper David Hughes following some tricky footwork in the box from the hardworking Jack Ainsley.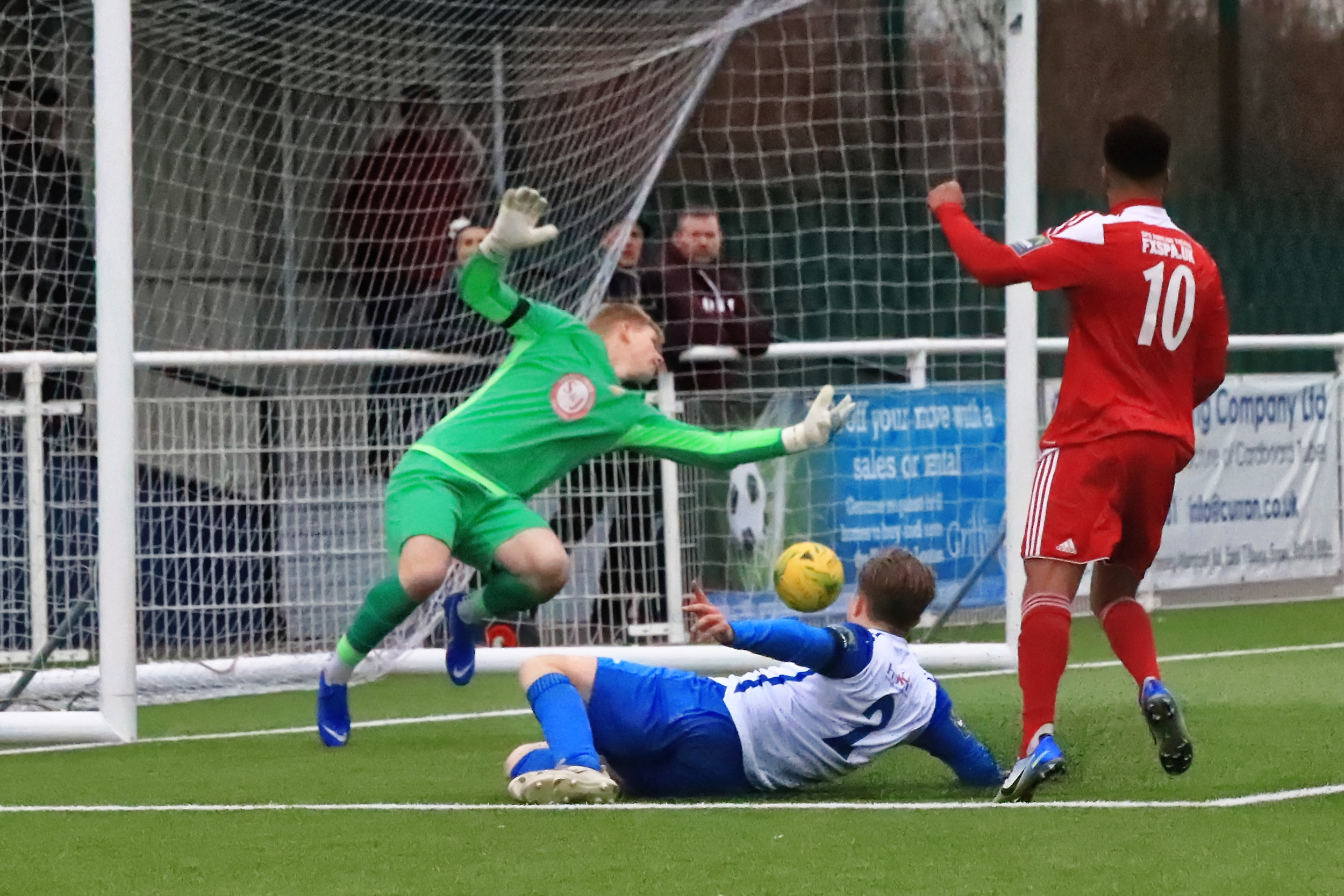 No sooner had nerves been settled for Felixstowe when Ainsley himself found the net putting away his 16thgoal of the season and The Seasiders 2ndon the day aided by Miles Powell from the right.
Going in 2-1 up at half time was very encouraging but sensible voices could be heard saying going home with just a share of the spoils would still be a very welcome return for the day. What was going to make defending the lead after the break just a little tougher was the fact that four bookings had been handed out in the first 35 minutes by a rather eager official meaning a simple case of poor judgment in the second half could lead to an even harsher penalty. Fortunately the referee's notebook remained in his pocket throughout the final 45 minutes.
With barely 5 minutes having passed in the second period, Aveley were awarded a penalty which saw Firmin Ngandu bring the sides level with everything to play for. There were chances at either end throughout the 2ndperiod but it was Andy Freeman for The Millers who finally settled matters with his 10thgoal of the season and leaving all three points safely tucked away in Essex.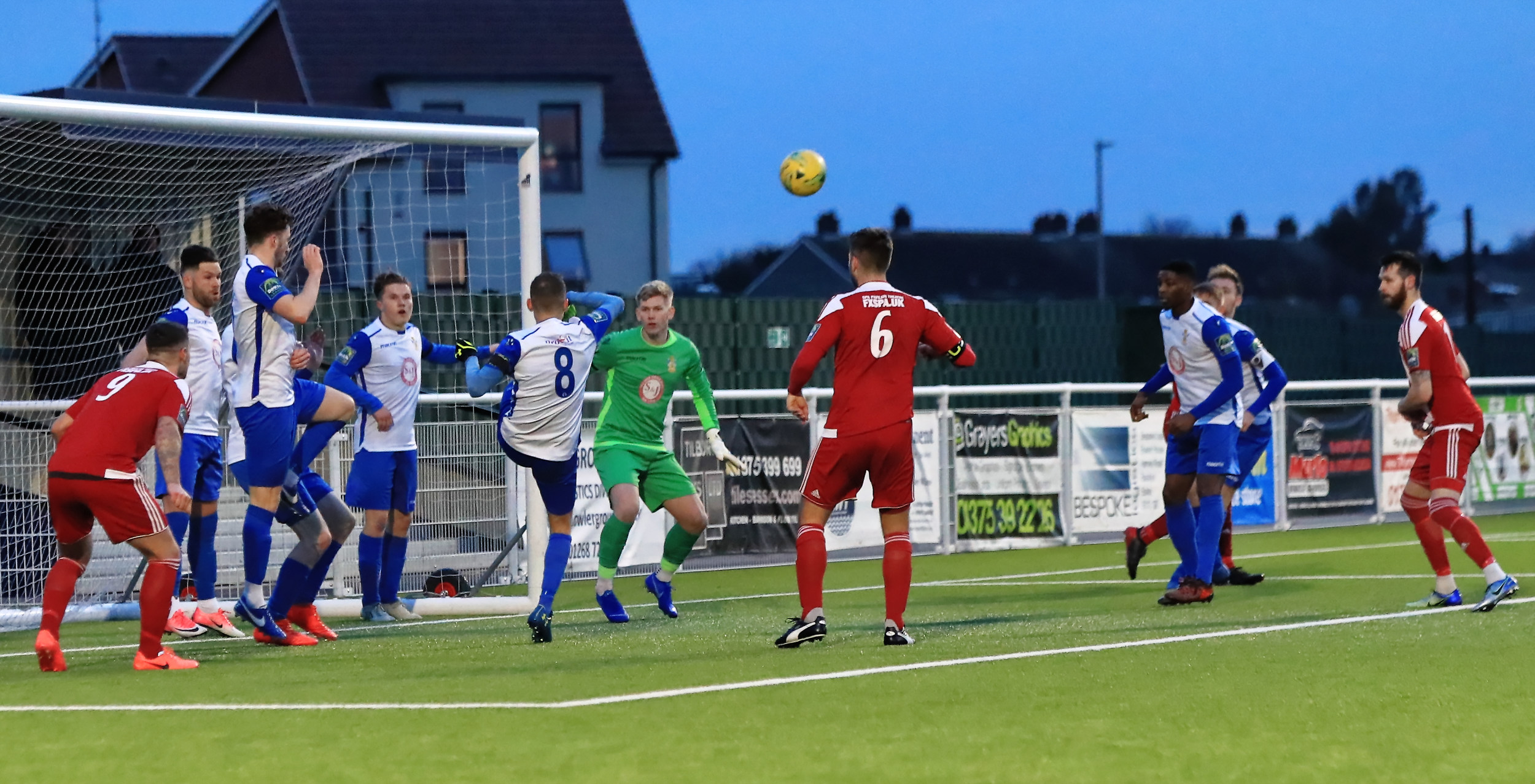 It doesn't really matter that much if you lose after playing badly or lose after playing well. A loss is a loss. But there was evident disappointment on the faces of players, coaches and fans at the final whistle. The unbeaten run of three games had come to an end and had the game finished all square, Aveley couldn't have had too much to complain about.
We caught up with Watty and Danny after the game and it was clear they were very disappointed to have to go home empty-handed. Watty told us, "It shows how far we've come in the last month. I felt we could nick one and get a point out of the game. There's a better mentality and better attitude and the players are all putting in a shift."
Confirmation that there were no rose-tinted spectacles at play here came in the form of a few comments from Aveley fans who said they thought Felixstowe were a good side and that it had been a tough game. One fan said he thought The Seasiders were the best team to visit Parkside this season.
Danny Bloomfield was also visibly disappointed and said, "I'm gutted. I thought we deserved something out of it. What was pleasing was seeing their keeper wasting time with 15 minutes still left on the clock. To come away from here feeling disappointed is good."
Next in line for Felixstowe is a Suffolk derby away at Bury, who came from behind to snatch a point at home to Canvey Island with a 94thminute equalizer from Kyran Clements on Saturday We can expect a healthy crowd for this game which sees two well-supported sides come face to face.
With clear signs of an overall improvement in recent weeks from Felixstowe, that encounter at Ram Meadow is one of those games not to be missed.
Click here for line ups, substitutions, cards etc.
Click here for photos