Brentwood
Town
-
Bostik
North
(Away)
Result:

Brentwood Town 3 - 1 Felixstowe & Walton Utd

Date:

01 December 2018

Time:

15:00

Match Type:

Bostik North

Attendance:

136
We knew before going down to Brentwood that we were facing a team that had let in ten goals in its previous two league matches whilst netting six themselves.
So this was going to be a game "with goals in it." This sentiment was confirmed talking to other Seasiders before kick off where I was told to expect a 3-1 win to us or maybe a 4-2 win. Well, the first scoreline prediction was correct but unfortunately it would be Brentwood who netted the three goals, not ourselves.
The Seasiders started off on the front foot, looking lively and likely to score at any time. Jack Ainsley found himself in a one on one with The Blues keeper James Pellin with the Brentwood man reaching the ball half a second before Jack. Miles Powell headed from very close range only to see the ball bounce off Pellin's chest with the keeper himself knowing little about it. Twice we had the ball in the net with both efforts ruled out for offside. In fairness, the referee probably got things right in both cases.
 At the other end, Jed Smith and Tony Stokes did cause a few moments of concern but Jack Spurling, in fine form recently, brought off impressive saves to allow both sides to go into half-time with the score level at 0-0.
The second half saw us struggle to dominate in the way we had before the break and at times we looked to be struggling a little in midfield. Nevertheless, we did manage a breakthrough on 68 minutes when Stuart Ainsley sent a powerdrive goal bound from well outside the penalty area. I have to admit that from my angle it looked as if it went in off the upright. I was soon put to rights, however, when I was told that in fact it was brother Jack who claimed the goal, re-directing Stuart's shot over the line.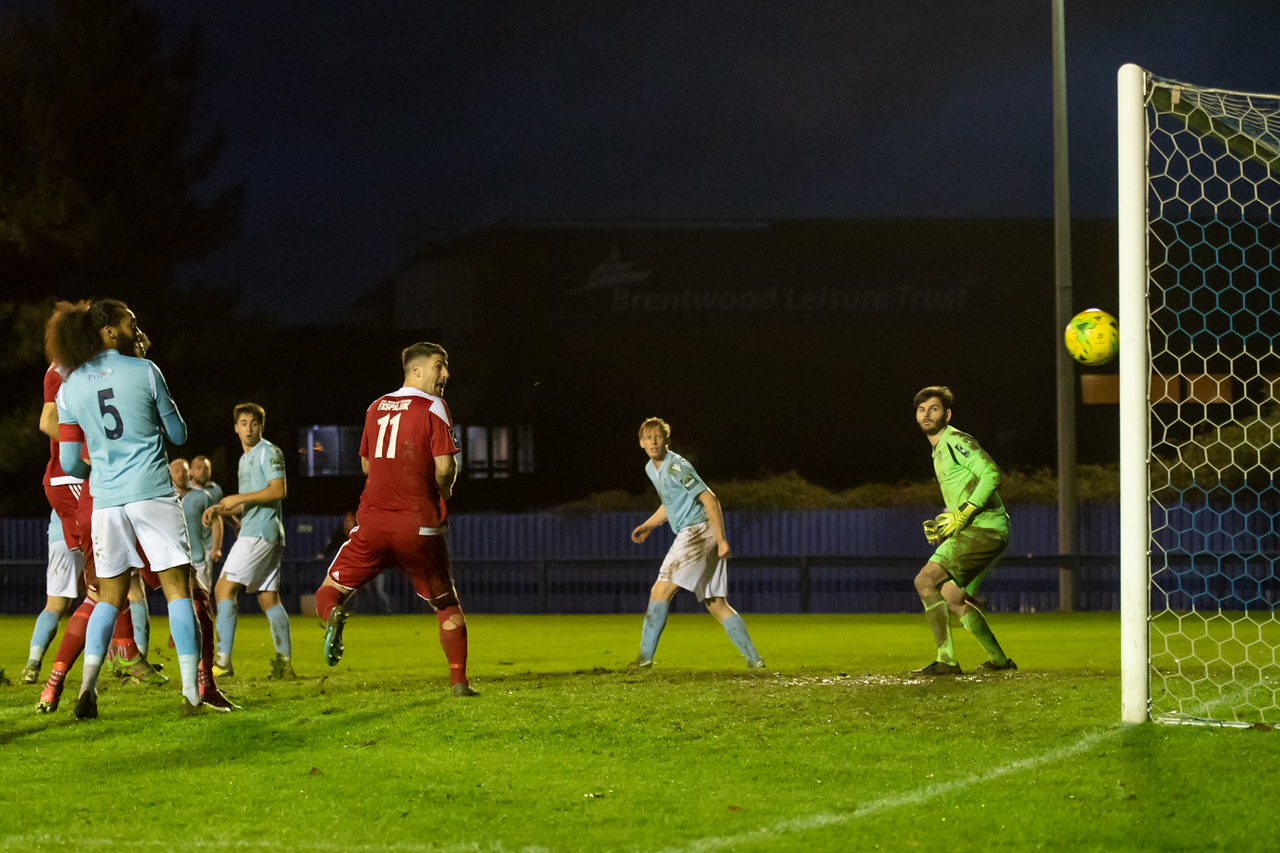 With just twenty-two minutes left on the clock, surely we were going to come away with a very impressive three points from The Arena. But what happened next left players, coaches and fans alike wondering just what had hit them. Three goals in eleven minutes woke up the home support and meant all three points would stay in Essex. 
So, yes, this was a very frustrating afternoon but let's not finish on anything negative. With fifteen games gone, we find ourselves in the top half of the table closer to the play offs than to the relegation spot.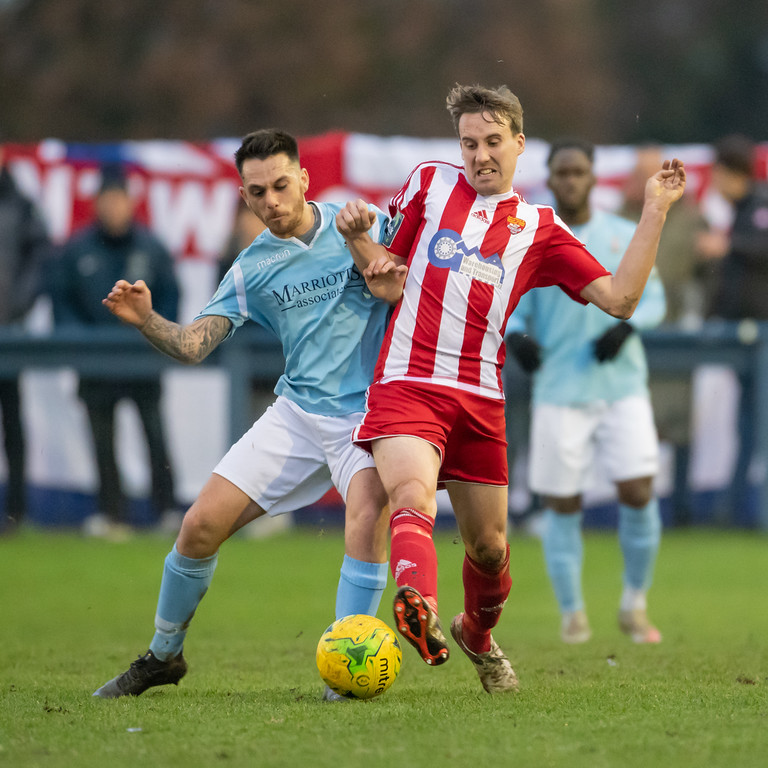 Week by week Darren Mills and Kye Ruel are getting closer to full fitness, Liam Hillyard has netted three times in a couple of games for the Reserves and Rio Molyneaux and Kyle Jopling have recently joined the club. The Reserves have moved off bottom rung in the table, with Luke Hillyard and Alex Egelton working hard to turn things round and fight off relegation. And the Under 18s currently sit top of the league.
We can't say everything is rosy in the garden but there is a lot of good news around. What's needed now is a win on Tuesday night at Bracknell in The Velocity Trophy 3rdround.
Click here for line ups, substitutions, cards etc.
Click here for photos