Witham
Town
-
Bostik
North
(Home)
Result:

Felixstowe & Walton Utd 2-2 Witham Town

Date:

24 November 2018

Time:

15:00

Match Type:

Bostik North

Venue:

Goldstar Ground, Felixstowe

Attendance:

335
Speaking to two neutrals in the clubhouse after the game, it became very apparent how much easier it is to enjoy a game when you're not fussed who wins. Our two first timers to The Goldstar Ground said they "thoroughly enjoyed the game." For any ardent Seasider, however, the disappointment was real. This was a game that Felixstowe really should, and probably could, have won.
When Soham came visiting back in September, they sat bottom in the league yet went home with three points. This time Witham were bottom but took a point back to Essex with them. There is a sense at the club this season of "what might have been." Despite this loss of two points, however, we move up a spot to ninth, mathematically midway between the relegation places and the play offs in what is turning out to be an extremely unpredictable league.
The day started with a healthy 335 inside the ground who witnessed a slightly scrappy affair with no real flow to talk about. Both sides had their moments of pressure but the first breakthrough came on 24 minutes when Joe Francis offered a through ball to Jordy Matthews who was then brought down by keeper Luca Collins. Jack Ainsley stepped up to put away the resultant spot kick, giving The Seasiders an encouraging one-goal lead.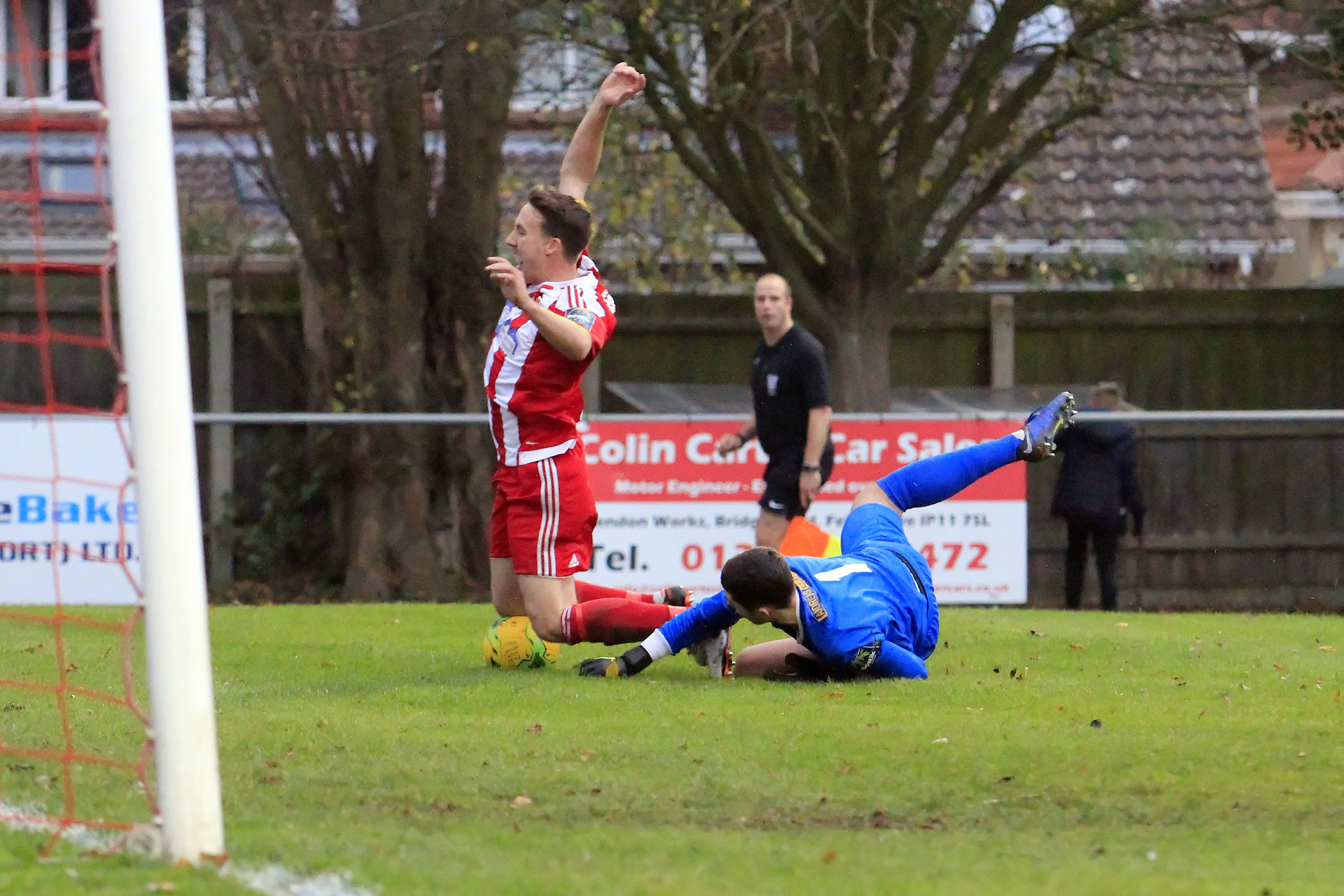 Unfortunately, we were unable to press home any real advantage and allowed the visitors back into the game and notching up three successive corners, with the third of these resulting in Johnny Ashman converting from close range following something of a goalmouth scramble. The pressure we found ourselves under at times was in part self-inflicted, giving the ball away in important areas.
As half time approached with a 1-1 scoreline looming, Jack Ainsley lifted spirits by confidently converting when on a one on one with the Witham keeper. Things were set up now for us to build on that slender lead in the second half and put the game to bed.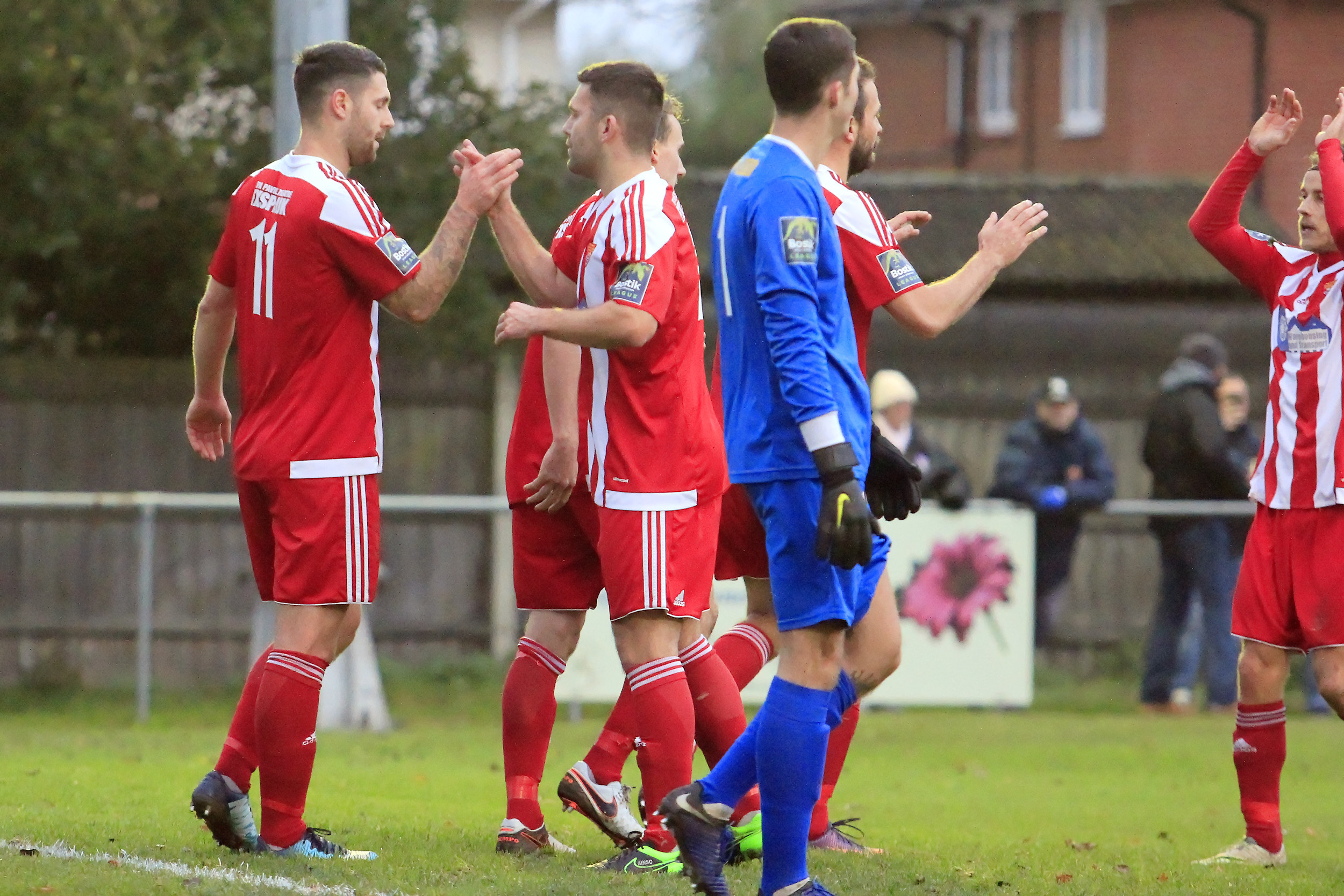 Unfortunately, things didn't work out that way. Despite a lively start to the second half, it took just 9 minutes before the Essex side were back in the game with Sam Ashford levelling things from the penalty spot.
With both the visitors' goals coming from set pieces, a somewhat dejected looking Kevin O'Donnell said after the game, " We watched Witham at Tilbury midweek and we know what we should have done today. Unfortunately we didn't get the three points though. We had enough chances with the ball but we gave it away at times when we should have kept possession." He went on to say that changes were made for Saturday's game as a result of watching Witham in midweek and that "there could well be changes next Saturday with players fighting for the shirt."
Witham Town boss Mark Ashford said he believed a point each was probably a fair result. He did go on to pay compliments to the Felixstowe team, who "created lots of chances around the box where some of the combination play was good."  He went on to say that the Felixstowe fans, who clapped his own team off the pitch, showed class, again adding how impressed he was.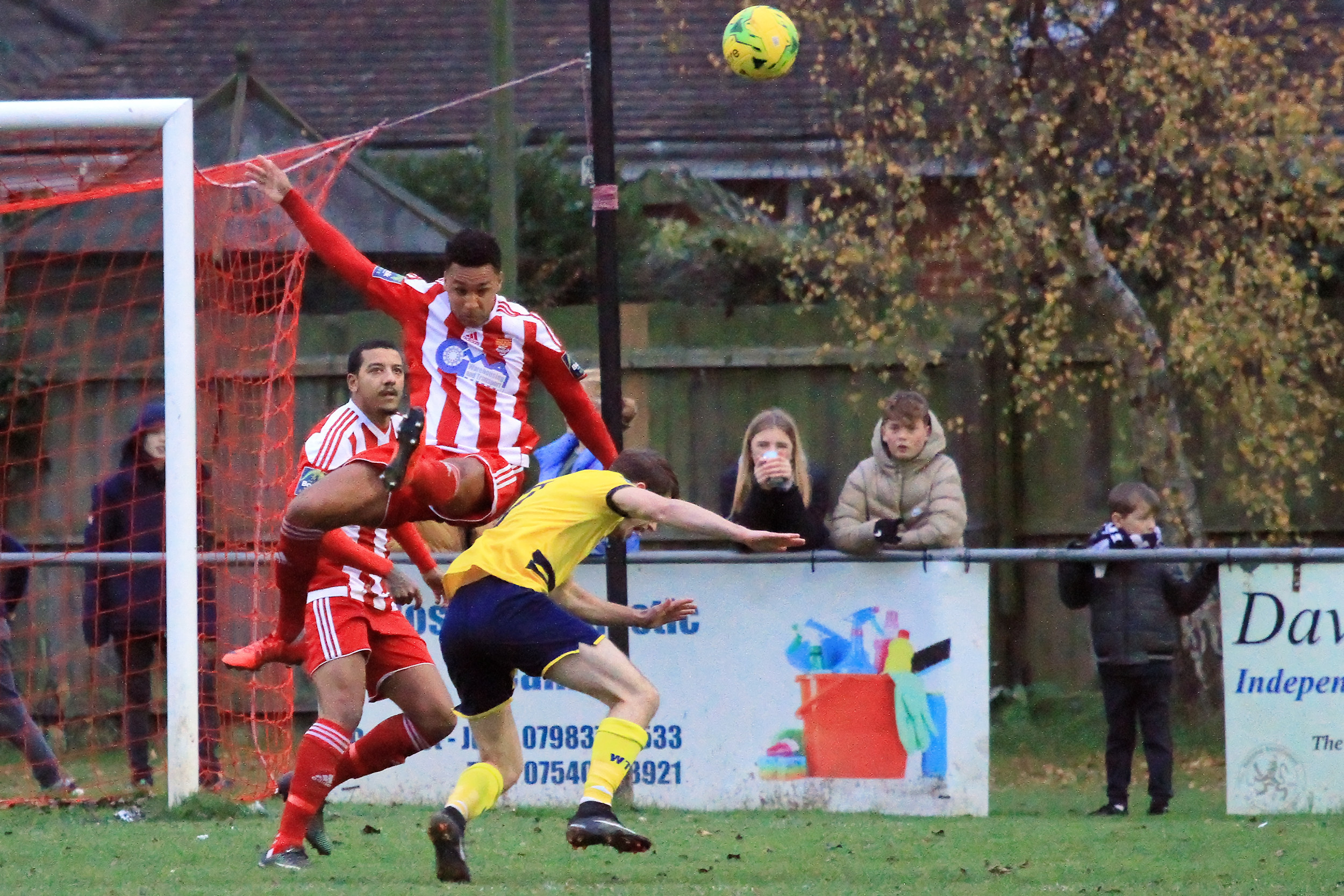 We started by referring to the two neutrals in the bar after the game. Sounding out our own fans, there was a sense of an opportunity lost and mild frustration at not quite being able to string a consistent run together. There were, however, others who suggested 9thplace at the end of November was credible and that the season isn't even half-way over yet.
Attention now turns to Brentwood away on Saturday. One thing is becoming clear, and that is the unpredictability of games in this league. It would be a brave soul who could accurately predict the outcome of this forthcoming encounter.
Click here for line ups, substitutions, cards etc.
Click here for photos