Barking
FC
-
Bostik
North
(Away)
Result:

Barking 2 - 4 Felixstowe & Walton Utd

Date:

03 November 2018

Time:

14:00

Match Type:

Bostik North

Attendance:

64
What should have been a 3 o'clock kick off was brought forward to 2 o'clock due to a technical issue with Barking's floodlights. Here was an opportunity to steal a march on some of our mid-table rivals, if only for an hour or so. Prior to the match, both joint bosses, Kevin O'Donnell and Ian Watson, had expressed a desire for an upturn in recent away form and then some consistency. In line with tradition, I made a point of sounding out a few Seasiders prior to kick off, asking for predictions. This "survey" is far from scientific but the general consensus was along the lines of "It'll be tough but we must come away with at least a point."
Well, we came away with three. We netted four times, we got four different people on the scoresheet and, on balance, thoroughly deserved the points. But despite a blistering start to affairs, this was not straightforward.
Matching, if not outnumbering, the home fans, the travelling support was quickly readjusting early hopes of "maybe a point" because inside half an hour we had raced to an impressive 3-0 lead. As Kevin O'Donnell said after the game, "Our first three attacks led to our first three goals." Josh Kerridge, who in this scribe's opinion was immense throughout, opened the scoring on just 8 minutes following a corner from the right. Great timing to settle any early nerves. It's true that Jack Spurling was brought into early action with some impressive shot stopping but, in fairness, Barking failed to impose themselves in early exchanges and our second goal, from Jack Ainsley on 12 minutes, didn't come as a surprise. Jack, playing upfront alongside Sam Ford, could have doubled his tally in a one on one with Barking keeper Tim Brown a little later. When Miles Powell added a third on 29 minutes, this was beginning to look like happy days in what was, to be truthful, a rather sad-looking Mayesbrook Park Stadium.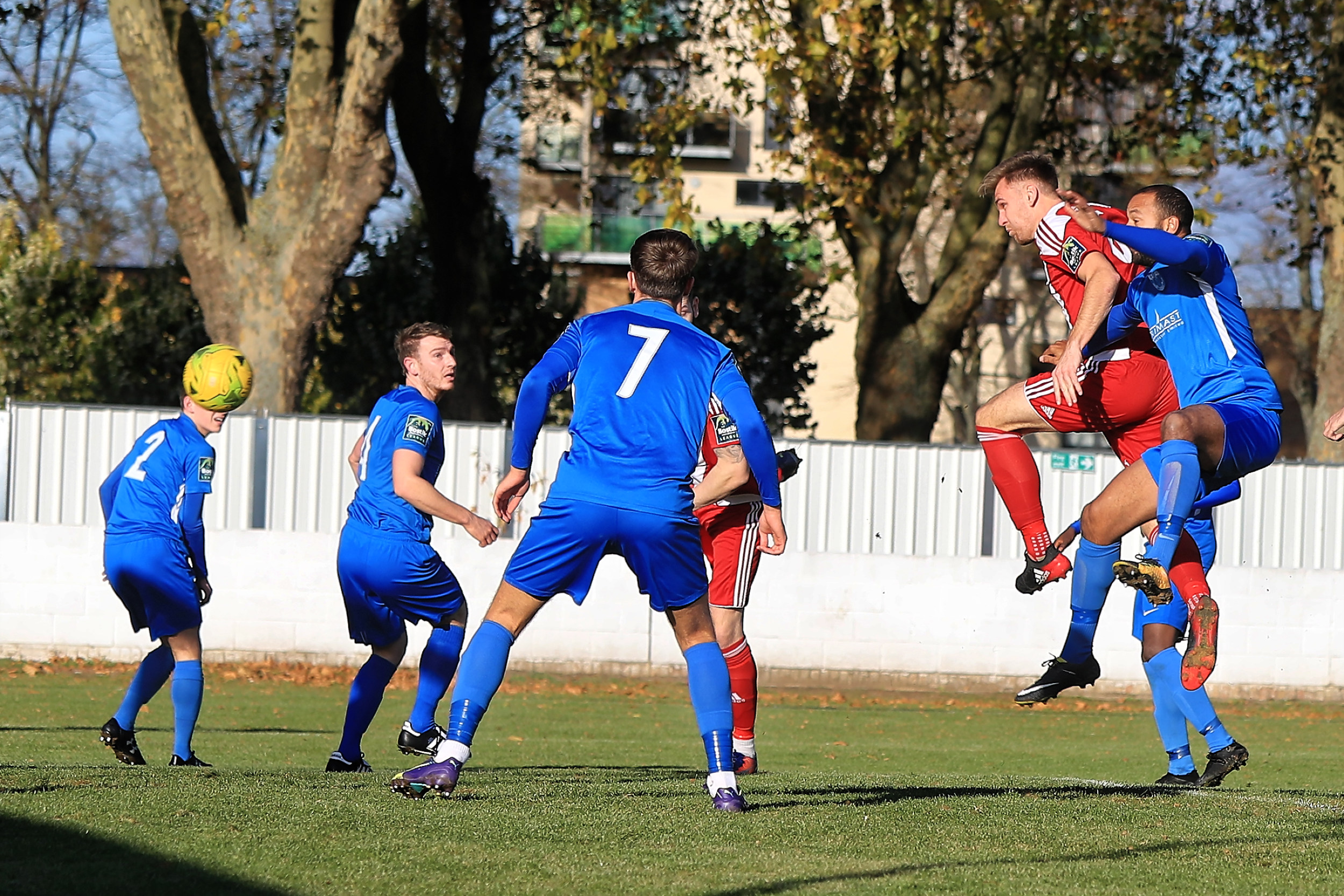 It's now I turn to my bank of tired old clichés! "Football can be a cruel sport"; "Never rest on your laurels"; It's not over until the 90thminute." And so on.
With around 5 minutes remaining until half time, Barking pulled one back and suddenly a 2-goal lead does make you feel considerably less content than going in 3 ahead at the half-time whistle. Still, not to worry…surely all would be well after the break. Another goal or two, 3 points in the bag and everyone would return to Suffolk happy.
Only it wasn't quite like that. As noted above, yes, we came away with the 3 points and scored 4 goals from 4 different players, but Barking looked a different side in that second period. They gambled somewhat and threw everything they had at us but despite being under the cosh for far too long, we did discover that we can defend. In fact we defended superbly and according to Ian Watson "showed good attitude and had the right mentality."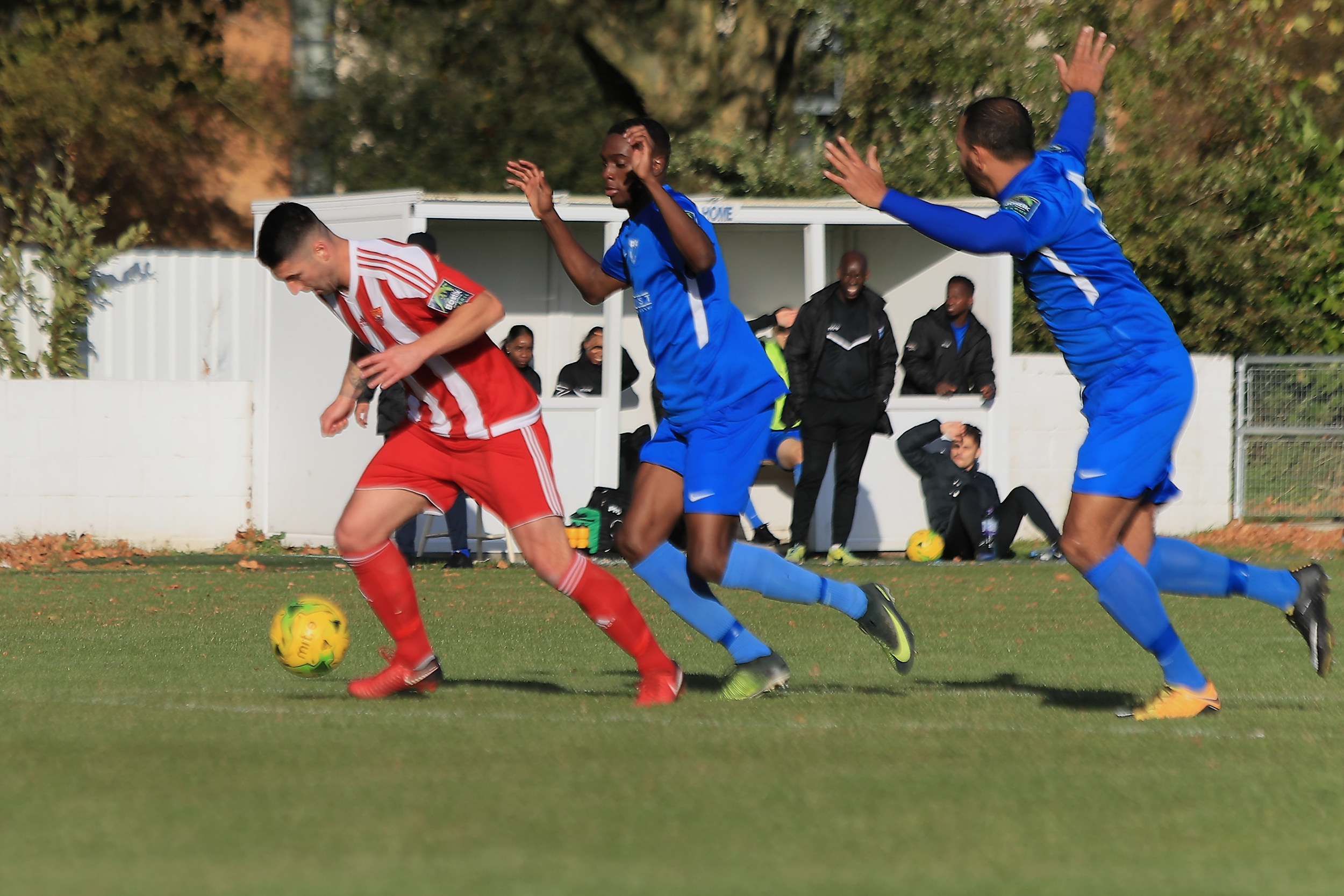 Joe Bloomfield, who had been forced to work hard in the first 45, looked altogether more composed after the break, Rhys Henry and Jordy Matthews worked tirelessly in midfield and Jack Spurling put on a show, which we later discovered, impressed the Barking fans as much as it did our own Seasiders.
What was a little concerning was how we managed to give away yet another penalty late in the game. This will no doubt be something Kevin and Ian will want to address in the coming days. Barking reducing arrears to 3-2 with a couple of minutes remaining and added time still to come did elicit a few minutes of squeaky bum time but an excellent passage of play on the right from Joe Bloomfield and Jordy Matthews led to a cross which Joe Francis, coming on as a second half sub, converted on 89 minutes and sealed what was, in the end, a well deserved victory.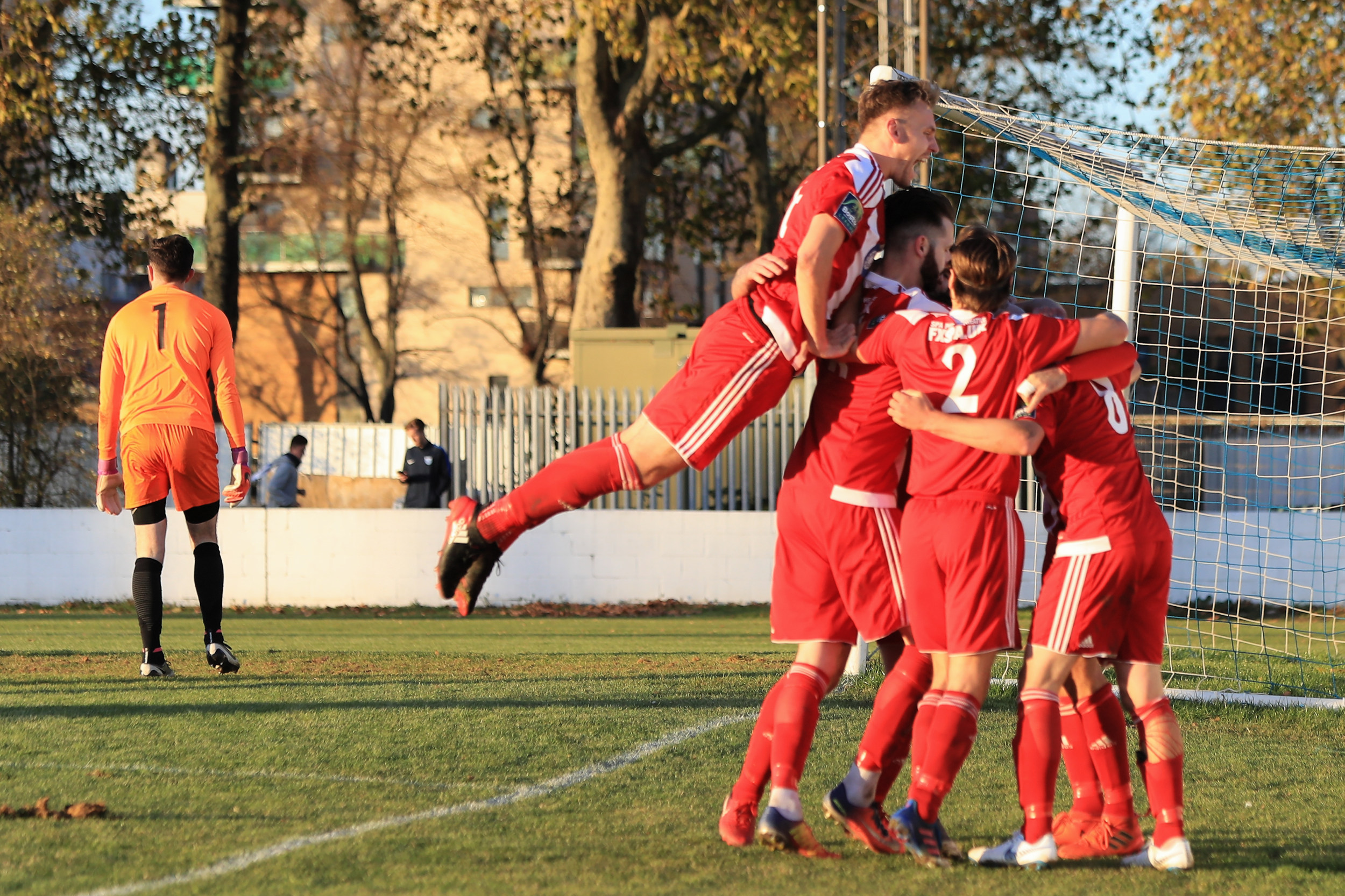 It is disappointing to be pulled back from 3-0 to 3-2 and it is disappointing to be under a lot of pressure for some of the game, but overall what came out of this performance was the knowledge that we have it within us; a first half which showed our attacking flair and a second half which highlighted our defensive strength.
What's needed now is some consistency, no more penalty giveaways and no more drifting into the bottom half of the table. Sitting in 10thplace now looks like a good springboard from which to attack the higher reaches.
Click here for line ups, substitutions, cards etc.
Click here for photos