Tilbury
-
Bostik
North
(Away)
Result:

Tilbury 2 - 2 Felixstowe & Walton Utd

Date:

20 October 2018

Time:

15:00

Match Type:

Bostik North

Attendance:

102
Photos by Thomas Bradford
Both Ian Watson and Kevin O'Donnell had remarked earlier in the week that this was never going to be easy or straightforward and both were proved to be right.
In fact, talking after the game, Watty told us "a point each was a fair result and they were better than we expected with two fast men in Lewis Smith and new signing Mitchell Gilbey".
 This was a sunny, late Autumn day on an impressive-looking but slippery pitch, which had clearly been well watered beforehand. In front of a small crowd of just 102 spectators, it was Tilbury who created most chances early on although they failed to take advantage time and again. When Jack Ainsley broke through on the half hour, however, he made no mistake and gave The Seasiders a very welcome one-goal lead.
 A comment heard at half time along the lines of "the scoreline never lies" was perhaps not fully accurate on this occasion, with Felixstowe ahead but failing to fully impress.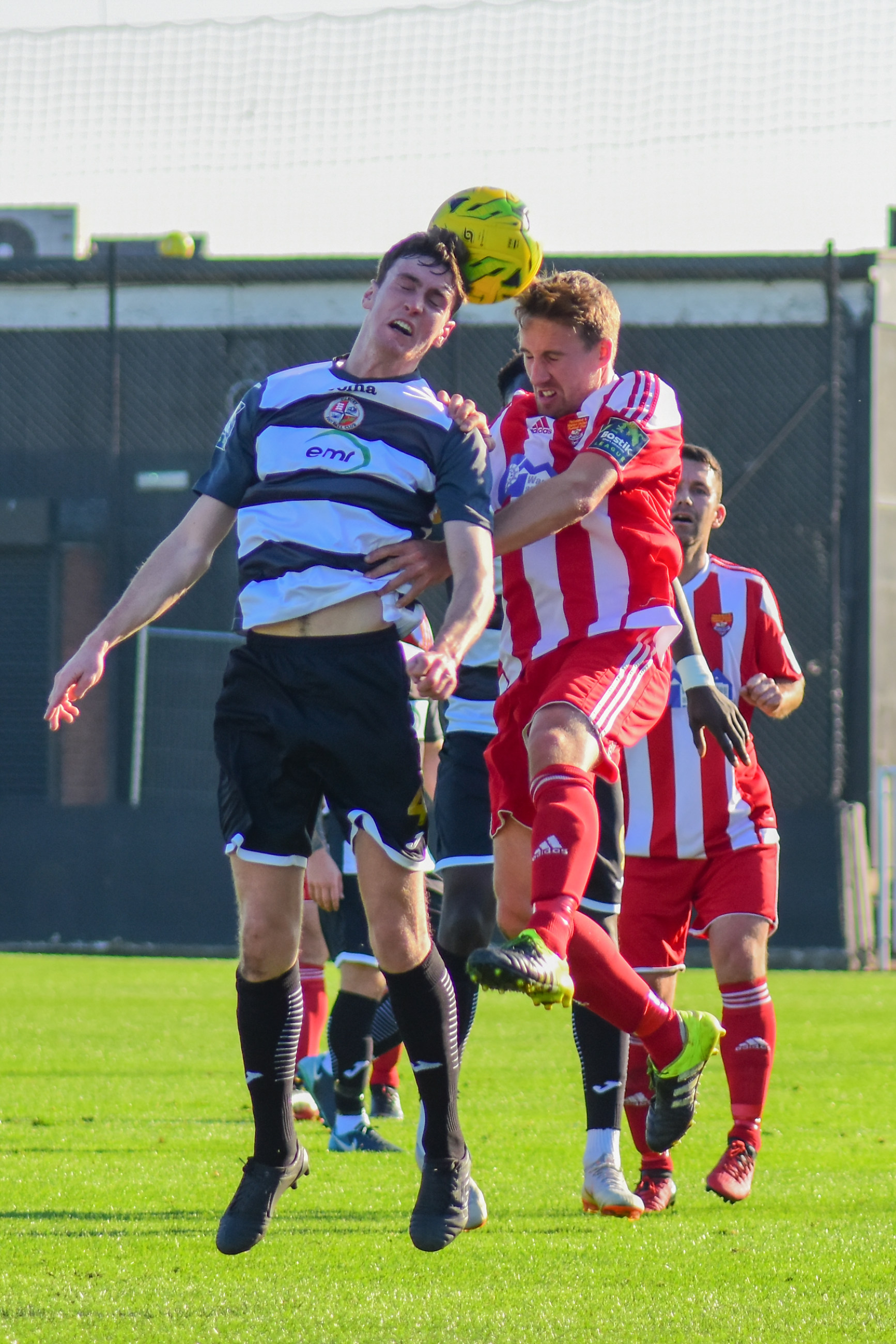 The second half, however, was a much brighter affair with The Seasiders looking much sharper and quick to the ball. But, if it could be argued that Tilbury felt hard done by in the first half, now it was the turn of Felixstowe to feel the same when The Dockers found themselves back on level terms following a 63rdminute penalty converted by Lewis Smith.
 Half chances fell to either side in the final twenty minutes but with just seconds left of the 90, most fans had probably settled for a point. Step forward the tireless Jordy Matthews, who, having taken the ball to the bye line by the keepers' left hand post, somehow managed to send a perfectly flighted cross over to second half substitute Joe Francis who headed Felixstowe ahead and onto what looked liked a welcome away win and three points.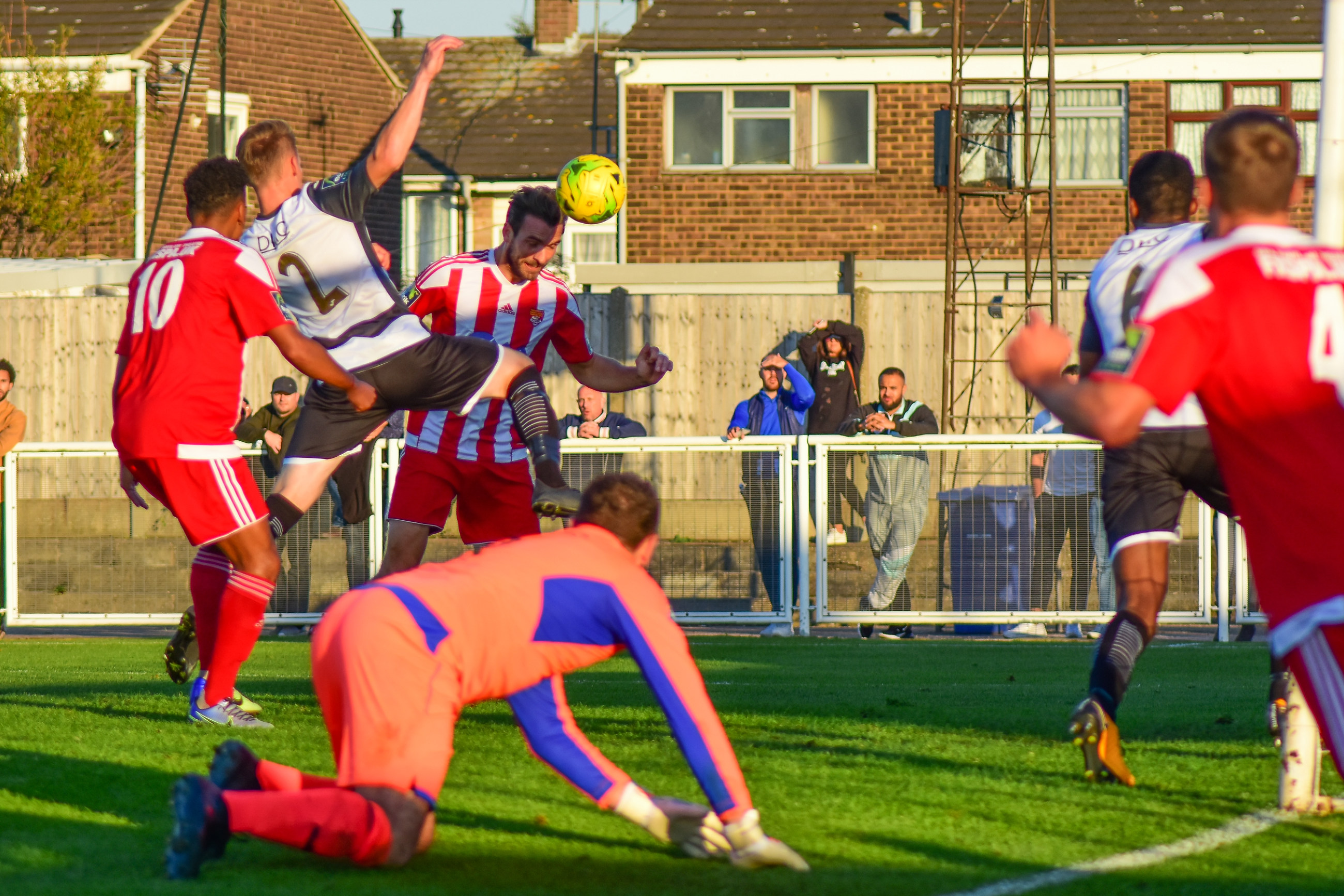 What followed was what can best be described as a game felt to be played in slow motion. With four minutes of added time to see out, it was a cruel deflection from a ball that was otherwise going wide that allowed Tilbury an equalizer in the sixth minute of added time. You do the maths!
 In fairness, a point each was just but no matter how much you hear people say it doesn't matter when you score, conceding after added time does leave you feeling this was two points lost rather than one point gained.
 It was one of those days where time played a crucial role. The departure from Felixstowe was delayed by around half an hour, traffic on the way there meant a diversion and a later arrival than was ideal at the ground. A one and a quarter hour return trip took three hours and we conceded two minutes after added time should have concluded. Not that anyone's counting.
 Attention now turns to Tuesday night and the visit of Northwood FC in The Velocity Trophy and next Saturday's visit to Julian Dicks' Heybridge Swifts in The Bostik North.
Click here for line ups, substitutions, cards etc.
Click here for photos