Junior
Round-Up
28/29
Sep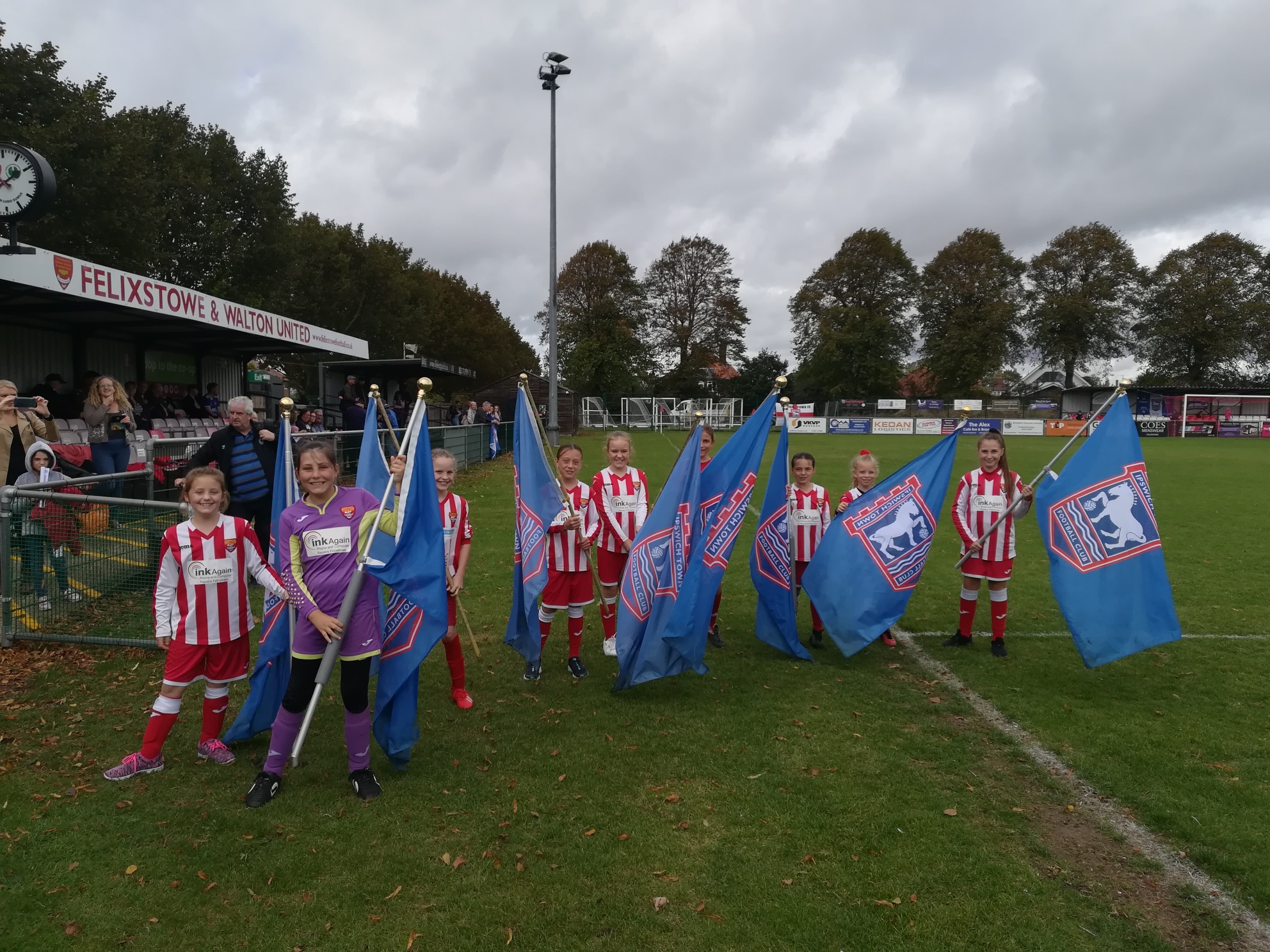 Junior Match Updates & news
The U11 Girls were flag bearers for the Ipswich Town Women's Game on Sunday
Stowmarket Town U11 v Felixstowe U11 Whites
After losing 7-0 in a pre-season friendly only 5 weeks ago, we were back at Stowmarket this morning. 
The first half we found ourselves defending some great attacks from Stowmarket but our defence worked tirelessly, and with the support of all other players we came in at half time goalless. 
The second half, we had more of the ball, created chances but just could not find the back of the net. A tangle of legs on the edge of the box in the last minute of the game, gave a controversial penalty to Stowmarket. Jack initially saved the penalty but unfortunately the rebound was scored. Final whistle was blown straight after and gave our boys and girls no chance to level. Final score 1-0.
Our first league win is still pending but we are a team and on another day, the luck will be on our side. 
Thanks to Gary for running the line and to all of our supporters.
Training on Tuesday 6-7pm 🔴⚪️