Barham
7-1
Seasiders
U11
Whites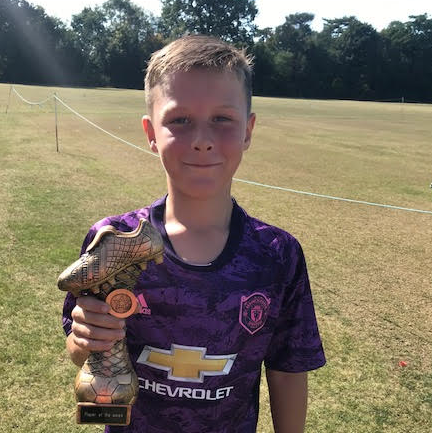 This morning we travelled away to play Barham in the Cup. We knew prior to the start of the match that they are an extremely talented and strong team and knew we had our work cut out.
Within the first two minutes we found ourselves 1-0 down, we changed our tactics to try and stop their rhythm of play but a further 3 goals from Barham before half time was a big blow for our girls and boys to go in 4-0 down. 
We started the second half with belief and pride and within a minute, Daniel found the back of the goal. 
Unfortunately, Barham showed so much talent and strength, we conceded a further 3 goals in the second half. 
A special mention has to go to Jack, our keeper and my man of the match. He was outstanding and made numerous saves that were critical to keep the goal difference to a respectable score line.
It was also nice of the Barham manager to praise and acknowledge his ability.
Although we lost 7-1, everyone showed determination and courage to keep playing until the final whistle.
Thanks to all the supporters & Michael for running the line.
Training 6-7pm on Tuesday at Dellwood