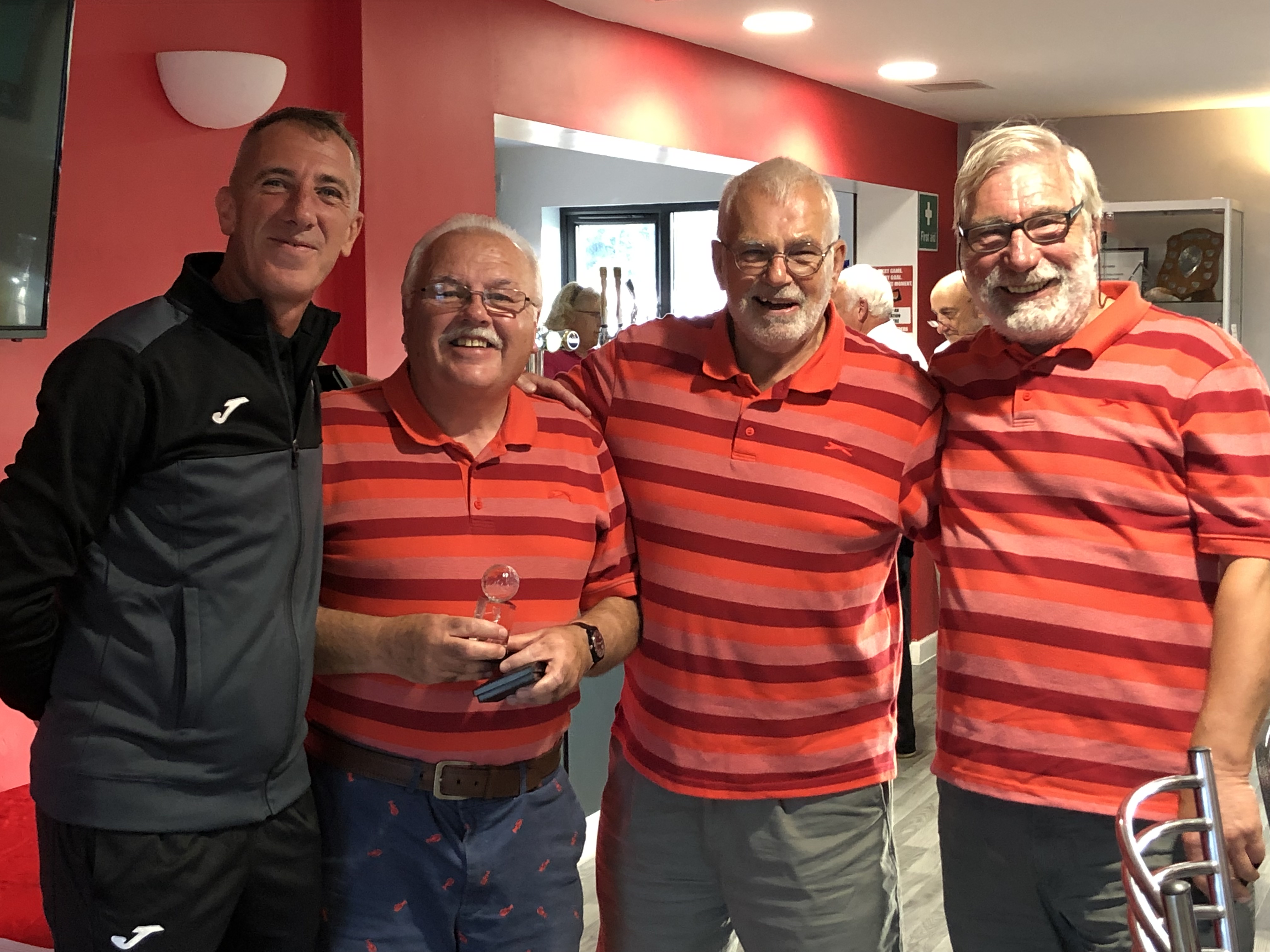 Felixstowe & Walton United Golf Day 2019
The Martello Course at Felixstowe Ferry Golf Club
England Golf Championship Venue of The Year 2017
Last Thursday, the 12th of September, saw the fourth annual Felixstowe & Walton United FC Golf Day at Felixstowe Ferry Golf Club. Thanks go to Mike Titchener and Mark Herron for organizing the day. The aim, put simply, was to raise the profile of the club and help raise vital funds for the club.
Events such as this cannot be a success without the generous support and sponsorship from a number of local companies and individuals. The sponsors for this event are as follows:
Sponsors of the day:          
GMA
Corona CCS
Hole Sponsors:
GAC
MCS
Bluebird Care
Rosie's Domestic Cleaning Services
Carl Earrye
Score Cards:
Pierrot Stationers of Felixstowe
It was a glorious day, perfect for a round of golf, which started off with a full English Breakfast (why not?!) around 9.30am. A total of twelve teams took part which included Seasiders team captain Dan Davis, Keeper Jack Spurling, Club Secretary Mike Titchener, former joint manager Kevin O'Donnell, goalkeeping coach Gary Hammond, Physio Pat Alexander, the man on the tunnel Mark Herron and senior player Miles Powell.
Teeing off started at 11 o'clock with The Sheridan's Swingers getting things under way with The Vale of Falkirk (no prizes for where that name came from!) bringing up the rear at 12.30.
There were prizes for team and individual highest scorers, the longest drive on the 6thhole, nearest the pin on the 12thhole and nearest the pin in two shots on the 18thhole, plus prizes for 1st, 2ndand 3rdoverall best team scores.
Prize winners were as follows:
Longest drive
Jamie Mahew
Nearest the pin
Jonathan Gilbert
Nearest the hole
Bryan Howarth
Individual winner
Jim Sheridan
Team 3rd Place
ProLogik (Suffolk 'n' Close)
Team 2ndplace
Vale of Falkirk
Team 1stplace
Sheridan's Swingers
Congratulations go to all the winners and thanks to everyone who participated, including those people who helped behind the scenes organising the day. Awards were made back at the clubhouse of Felixstowe & Walton United at The Goldstar Ground on Dellwood Avenue.
All photos are available here