U11
Whites
v
Boxford
Report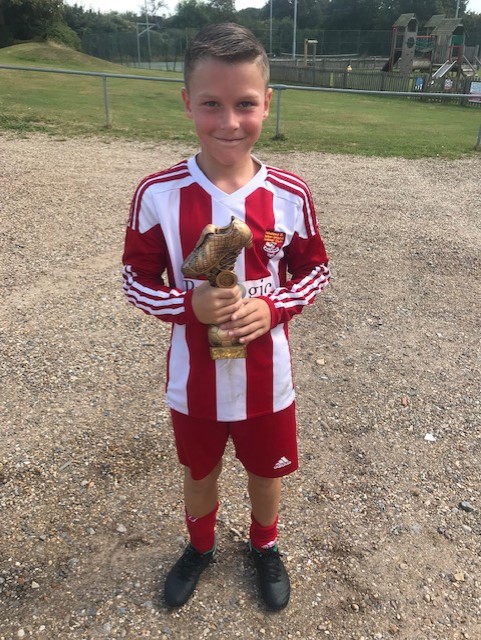 A frustrating morning at Boxford, which saw a game of two halves.
The first half we were creating chances, with great link work and attacks from defence through to the front but we were unable to finish on several occasions. Daniel had a great effort denied by the crossbar and countless attempts by others but none could get through the Boxford defence. We dominated but came in at half time goalless.
Second half, Boxford came out stronger than us and we conceded two goals in quick succession. We dug deep and continued to press their defence, a close range chance came to Isaac who found the back of the net. 2-1. Boxford continued to battle through and we saw a brilliant finish by one of their midfielders. 3-1. Again the woodwork was struck, this time from Boxford. We still believed and were awarded a penalty for handball in the box with ten minutes to go. Mason stepped up and took the penalty which was initially saved but the keeper could not keep the ball and it fell to the feet of Mason, who buried it. 3-2. The last few minutes were frantic, we picked up two injuries and we could not get back into the game. Result: 3-2
Man of the match was awarded to Daniel for his outstanding performance, tirelessly running midfield and covering defence when needed. 
Thank you for the great support from the parents on the far side, and for Marc for running the line.
Training on Tuesday 6-7pm at Dellwood ⚽️