Press
Officer
Role
at
Felixstowe
&
Walton
Utd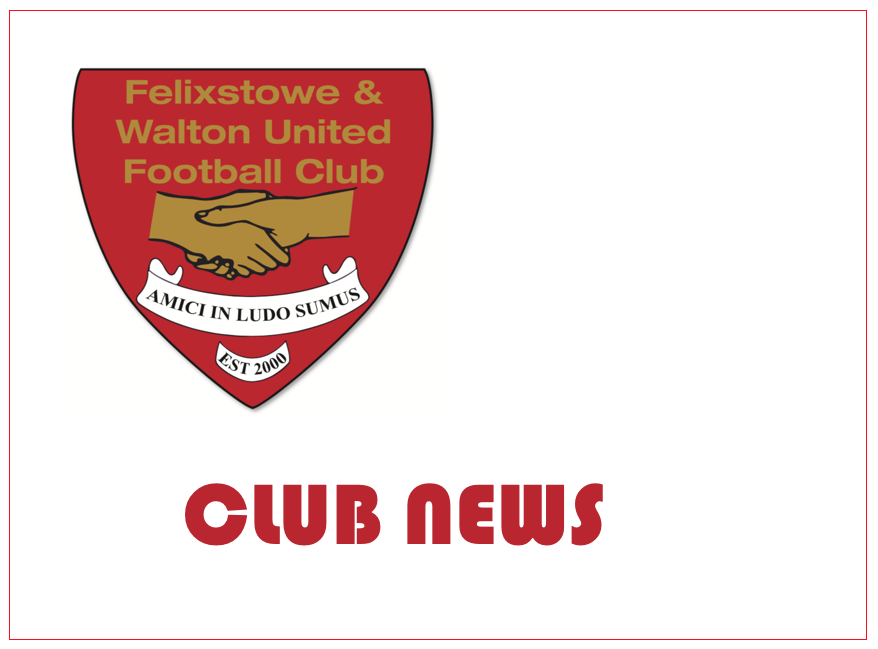 The Felixstowe & Walton United Press Officer, Barry Grossmith, will be stepping down from his current role at the club at the end of this 2019/2020 season. He informed the club of his decision before the start of this season. It has, however, been agreed that he will take on another role, as yet undecided.
The role of Press Officer, along with a number of other roles all carried out by volunteers, is an important part of everything the club does. Consequently, it is hoped that a replacement can be found sooner rather than later.
The job of the Press Officer is primarily to provide match reports for the local press and the club's own website as well as reporting on new signings, players leaving and other important events that are of interest to our fans and the local community.
The Press Officer is part of a wider Media Team, which includes Carole Robinson (Seasiders TV), Mark Owen (Webmaster and First Team programme), Stuart Daynes (Membership Secretary, Reserve Team programme and Social Media) and Chris Daynes (Social Media).  There is additional help from Lucy Sheehan (First Team programme), Phil Blundell (matchday film footage), Steve Foley (matchday announcements) Tom Bradford (Photographer) and Dave Francis (Photographer).
If you are interested in finding out more about the Press Officer role, please email the Media Team at This email address is being protected from spambots. You need JavaScript enabled to view it. putting "Press Officer Role" in the subject box.
Although Barry is due to step down at the end of this season, should someone wish to take on the role before that, this could be a possibility.