SAT
13
JULY
-
HARWICH
(AWAY)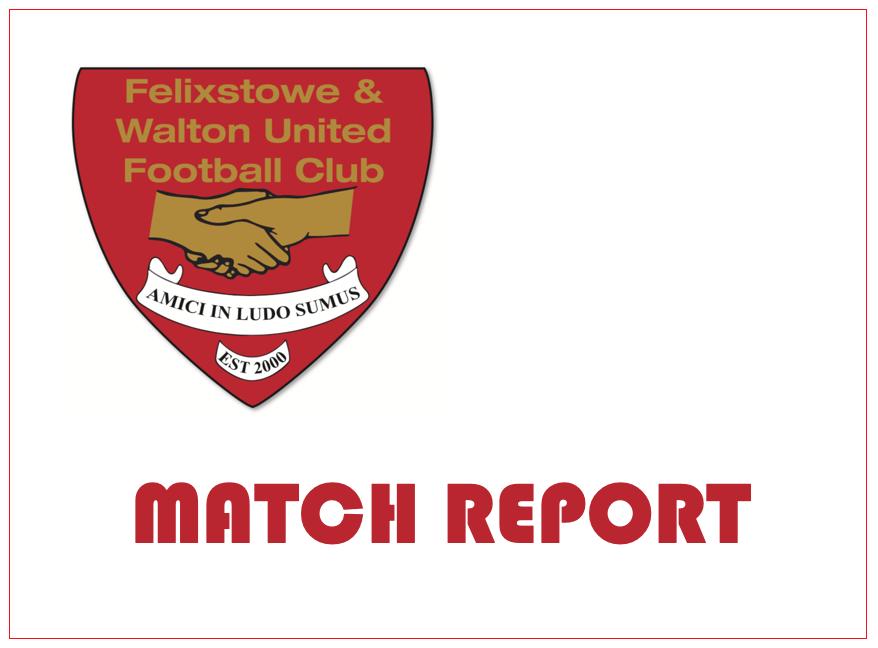 Harwich & Parkeston FC v Felixstowe & Walton United FC
Charity Cup
13thJuly 2019
In this Seasiders' third pre-season friendly of the week, our first team went down by 2 goals to 1 while our reserves came out 6-1 winners later in the afternoon.
A cross from Liam Hillyard on the stroke of half-time allowed new signing Tom Debenham to give us a one goal lead at the break. Earlier in the first half Stuart Ainsley came off following a tough challenge and was replaced by Morgan Rushden. Fortunately, Stuart seems to be OK and this knock shouldn't cause any disruption to his pre-season plans.
The Shrimpers worked very hard throughout the game and despite being a Step 6 side, they provided tough opposition. This was certainly not a stroll in the park.
It looked like the game would end all square with Harwich having equalized mid way through the second period, but a 90thminute winner meant the honours went to the home side. We lined up as follows:
Spurling
Kerridge
Ainsley
Collins (Josh. ex Long Melford)
Bennett
Pablo    (Pablo Chavez ex Long Melford and Granada Youth)
Barley
Powell
Fernando (Fernando Herrera ex Granada Youth)
Hillyard
Debenham
On the bench we had : Rahim Jude Boyd (ex QPR youth), Josh Lee, Evan Bolt, Charlie Hughes, Morgan Rushden (ex Needham Market), Danny Crump.
All substitutes made appearances in the 2ndhalf.
Following the first team match both sides put out their second string elevens with some of our second half subs playing again. Fernando Herrera, who played in the first game, also played 80 minutes in the second match!
We came out 6-1 winners in this game with goals from Jude-Boyd, Cale Jones, Jaydon Brown, Ashley Rankin and Josh Lee (2).  We lined up as follows:
Crump
Jones
Jude-Boyd
Munroe
Hughes
Rushden
Fernando
Bolt
Lee
Brown
Rankin
On the subs bench were Holness, Harper, Mallett, and Hammond.
All subs were used including Gary (Flapper) Hammond who came on for the last 10 minutes. Regrettably Gary was unable to add to the scoreline, but alongside Rankin up front, the pair scared the living daylights out of me, and I was only watching from just outside the bar area!
The Grand Tour of East Anglia and Kent continues on Tuesday with a trip to Newmarket, before a visit to Brantham Athletic on Thursday and a local derby at Woodbridge on Saturday. For anyone who can't make it to Woodbridge on Saturday the 20th, our reserves are at home to Trimley Red Devils at The Goldstar Ground with a 3pm kick off.