Felixstowe
&
Walton
United
are
looking
for
a
Reserve
Team
Manager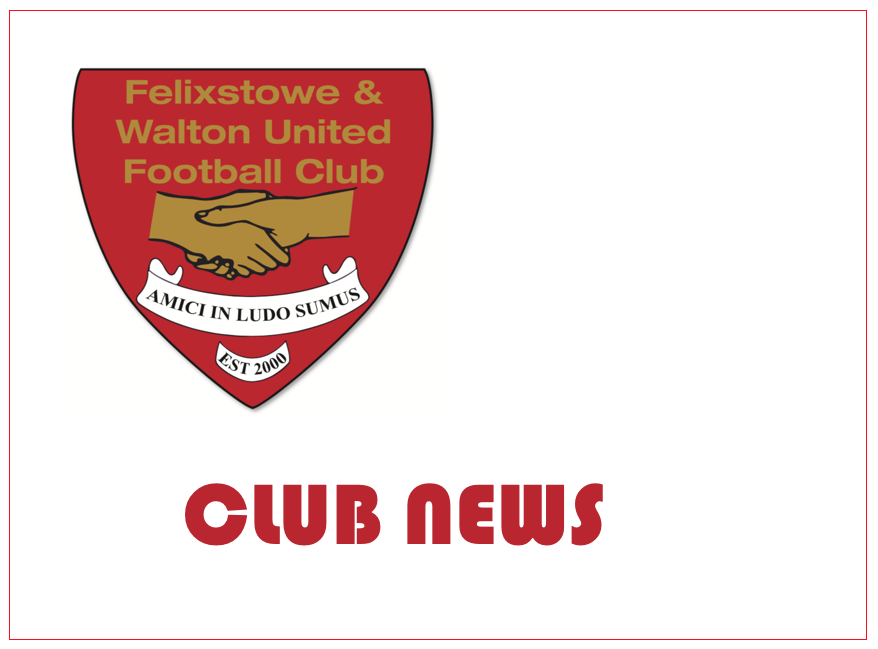 Felixstowe & Walton United are looking for a Reserve Team Manager for this coming season 2019/2020.
Ideally the applicant needs to have some experience at Step 6 Level of football, however the club will entertain applications from Step 7 or previous reserve team management experience at a good level.
The role at our football club is to develop young players through an excellent level of football, enhancing their opportunity to play First team football at Step 4 Bostik North and establishing the club at Step 6.
The successful applicant will work closely with the First Team Management and coaching staff, including our Head of Football Development – Peter Trevivian
To apply, please contact This email address is being protected from spambots. You need JavaScript enabled to view it.