Under
7s
v
Brantham
Athletic
Under
7s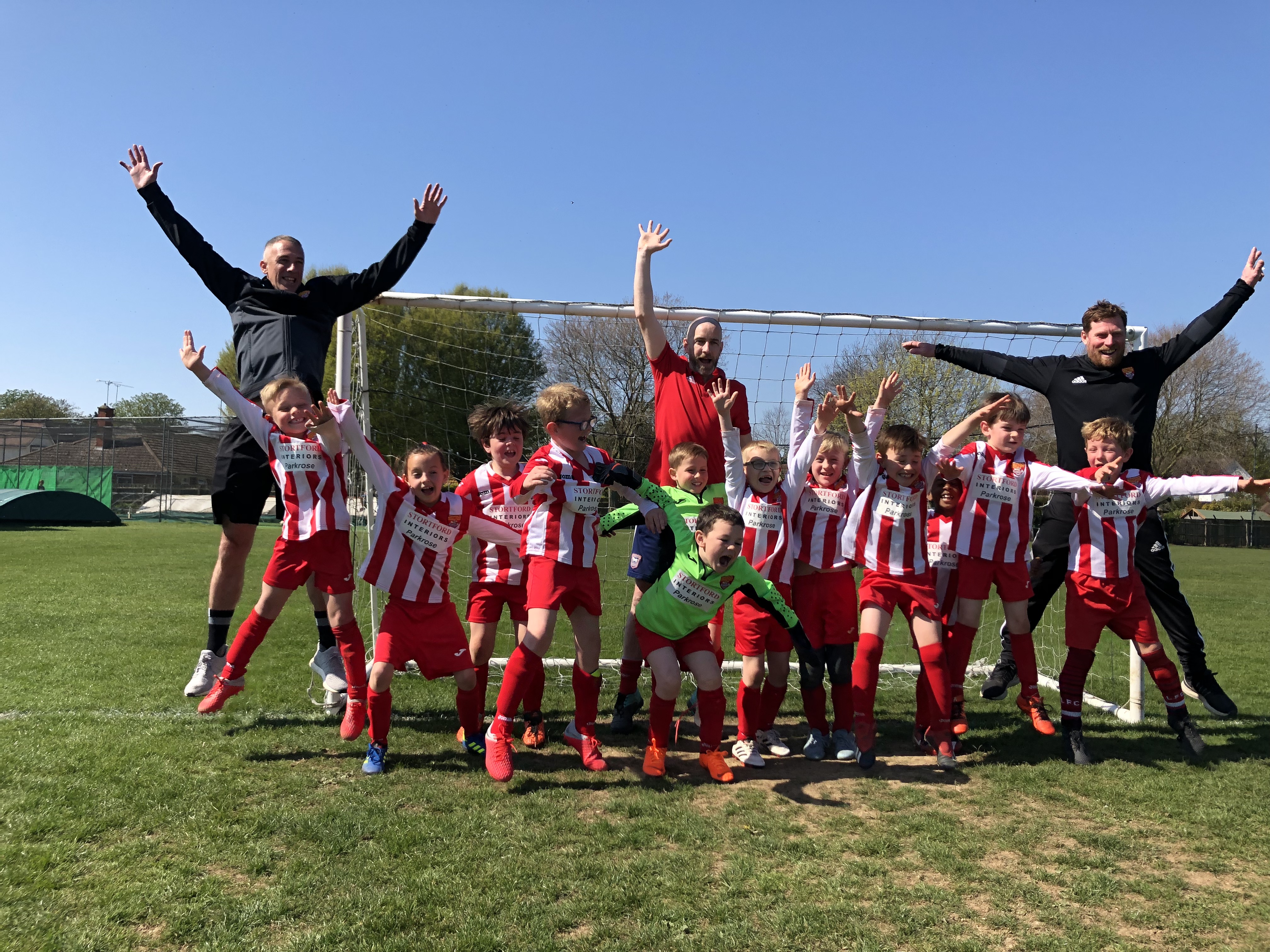 Under 7s manager Damian Richer was missing his joint manager Steve Pitts for the last home friendly of the season against Brantham Athletic so he requested the help of First Team manager Ian Watson and coach Stuart Stevenson. Both were more than happy to oblige despite having an away game at Coggeshall that afternoon.
Ian and Stuart joined Damian and assistant Dean Stockdale in the dugout as a surprise for the kids. Damian had set the children some homework during the week which entailed carrying out some research and sending  in a photo of the First Team manager of Felixstowe &Walton FC. Under 7s star Olivia sent in a video of her and Watty singing karaoke at the Club Christmas party while Toby sent in a picture of Watty, telling his mum he looks like he should manage Chelsea!!!! 
Unfortunately Brantham arrived a few players short  so Felixstowe loaned their visitors four players. Joining Brantham for the day were Logan, Jenson and Freddie from the Under 6s and Thomas from the Under 9s.
The day was set up to include 4 x 20 minute games, each with six players on each side allowing for 5 players on the pitch and 1 substitute. For each game there was "The Retreat System" whereby the defending team would need to step back to their own half when their opponents had a goal kick. Rolling substitutions were in place and there was no offside rule. Plenty of water bottles were set up by the touchline as it was such a hot day and a crowd of around 50 spectators stood on the touchline waiting for the off.
Lining up for the Felixstowe Reds were Braydon, Finley, Toby, Sam, Jordan and Charlie.
For the Felixstowe Whites we saw Ronnie, Oliver, Elliott, Olivia, Noah and Kangulan.
Game 1 saw The Seasiders storm into an early three-goal lead. Brantham had numerous chances but with most of their shots coming from deep, they failed to capitalize on their efforts. A fourth for Felixstowe came on 15 minutes when the Brantham keeper couldn't quite keep the ball from slipping under his body and crossing the line. The game ended 4-0 to The Seasiders with Charlie finding the back of the net three times with an impressive hattrick, with Finley adding another.
Game 1 
Felixstowe & Walton United 4-0 Brantham Athletic
Finley
Charlie x3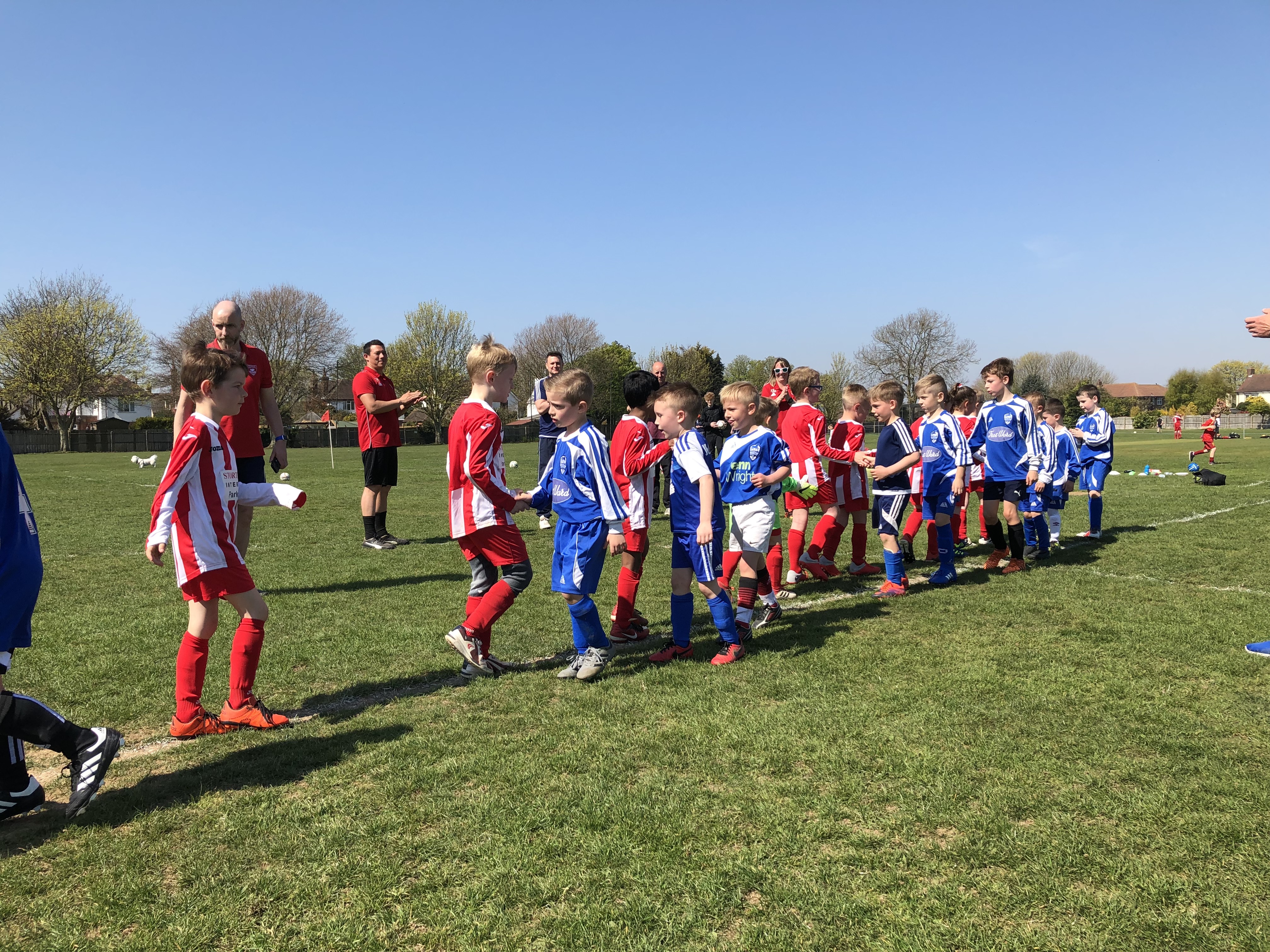 Game 2 saw Brantham slip behind by 2 goals to nil but a spectacular lob from 15 yards brought the Essex side back into the game. Shortly after this they were on level terms. No doubt the visitors were very keen to avenge their earlier defeat in game 1 and with plenty of effort and determination, the winner went their way allowing for a final scoreline of Felixstowe 2-3 Brantham
Game 2
Felixstowe & Walton United 2-3  Brantham Athletic
Elliott
Ellliott
Brantham. 
Brantham 
Brantham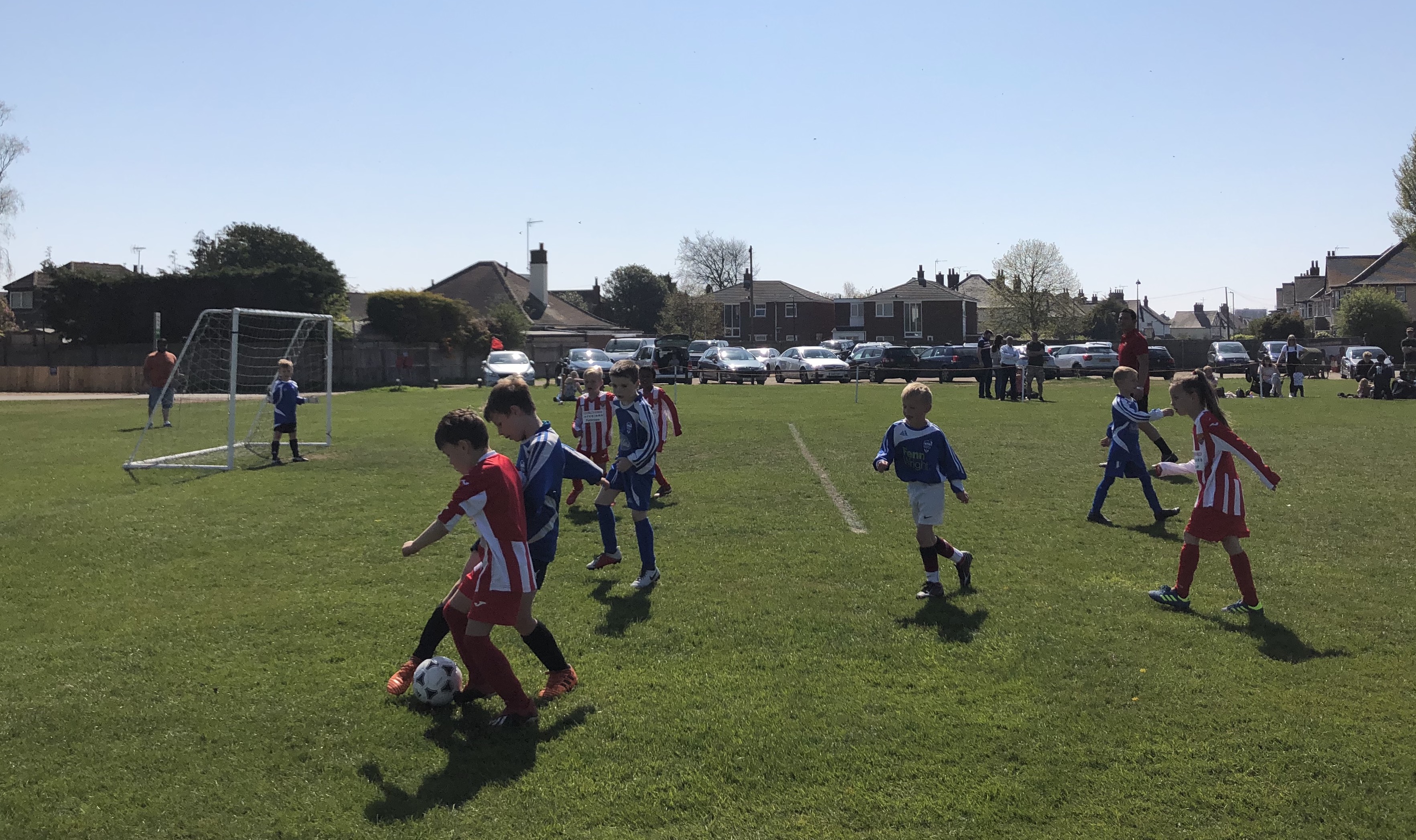 In game 3 the home side opened the scoring with a left-footed effort on around 4 minutes, with goal number 2 following midway through the game. A 12thminute effort hit the post and a mistake in the Felixstowe defence allowed Brantham to close the gap to 2-1 before the home side extended their lead. Soon the Seasiders were 4-1 up, leaving Brantham with a tough road ahead of them. They did close the gap further to 5-2 but Felixstowe weren't done yet. Two late goals gave the home side a comfortable 7-2 win.
Game 3
Felixstowe & Walton United 7-2 Brantham Athletic
Finley 2
Braydon
Charlie 3
Sam
Brantham
Brantham
The final game (game 4) saw Brantham begin to tire a little as Felixstowe came out convincing winners, but things could have been very different when The Blues found themselves in a one on one situation with the Seasiders' keeper very early on. Soon after that miss, Felixstowe moved to a comfortable 3 goal lead, adding another three before a late flurry of action saw goals 6,7,8 and 9 all arrive in the closing stages.
Game 4
Felixstowe & Walton United 9-0 Brantham Athletic
Olivia
Elliott 5
Ronnie
Oliver
Kangulan
And so it's the end of another exciting season for Felixstowe & Walton United's Under 7s. Was there a young budding star out there today who would go on to play for the first team in 2029 or 2030? And, who knows, maybe even a young boy or young girl who may advance all the way to the highest level.
What's for sure is that the managers, coaches, parents and other spectators enjoyed their Saturday morning just as much as all the great Felixstowe players who performed on the day. So here's a great THANK YOU to the Under 7s. Well done all of you!