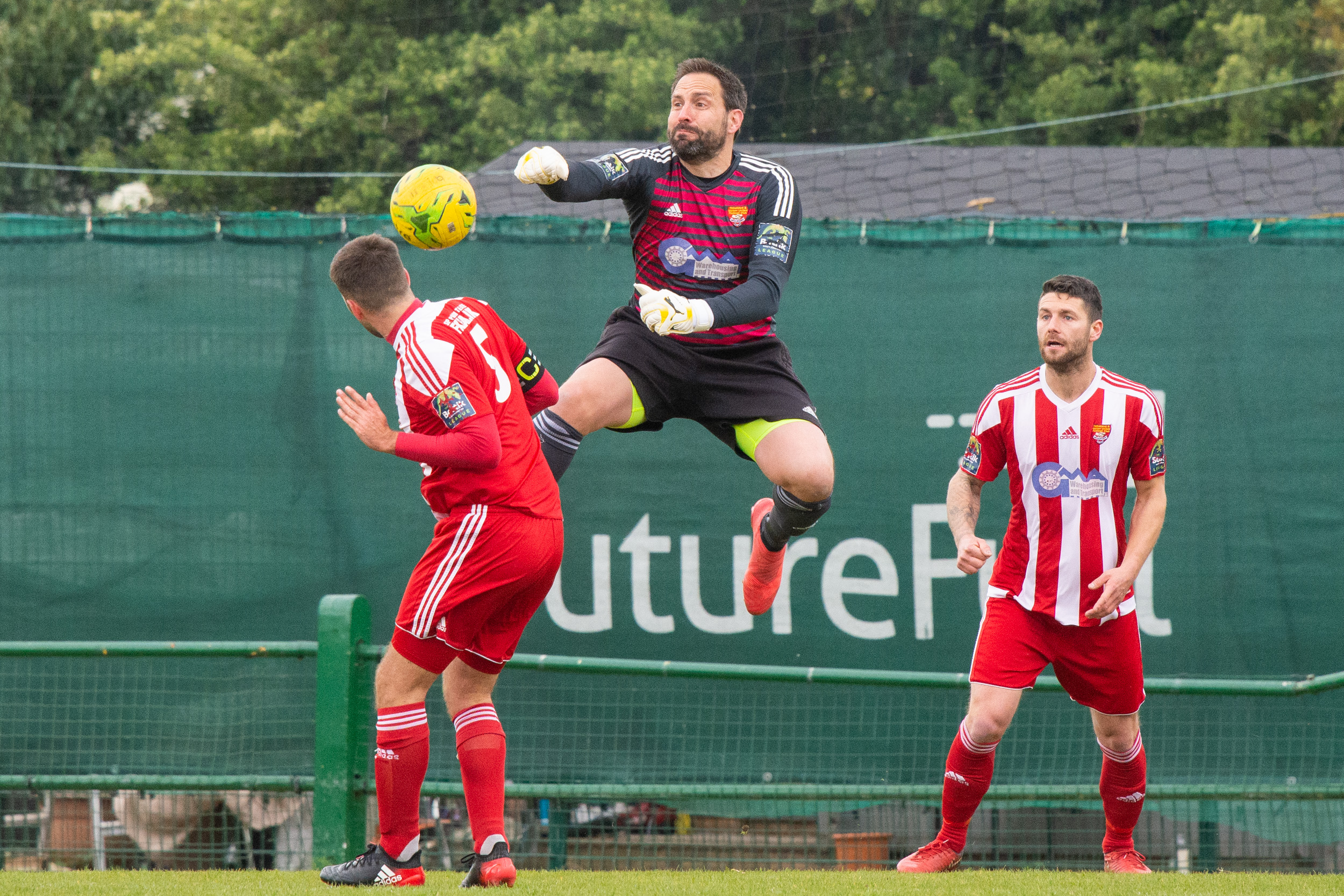 There is no escaping the fact that this latest defeat has left a sour taste in the mouth. With four defeats on the trot, including twelve goals conceded and just two scored this has been a very disappointing end to our first season in The Bostik North. Just a short while ago we were on a run of only three defeats in nineteen games, we'd moved up to second in the form table behind champions Bowers & Pitsea and had wiped out our negative goal difference. We were fighting for a sixth place finish and aiming to win the Suffolk mini-league ahead of rivals Bury Town and AFC Sudbury. Now we end up in eleventh place with a minus goal tally of ten.
And yet, despite all this, it's fair to conclude that a mid-table finish with a Suffolk FA Premier Cup Final at Portman Road ahead of us has to be considered a reasonable first season as a step 4 club. Had we finished eleventh, climbing up from sixteenth with four wins at the end of the campaign, we would have been very happy and already looking forward to next year.
For some reason, we have struggled badly against teams in the lower reaches of the league, finishing with defeats against both relegated sides, Mildenhall and Romford, as well as losing to Soham and only picking up one point at home to Witham. All this follows four wins against all four play-off sides Heybridge Swifts, Coggeshall, Maldon and Aveley, netting eleven times and conceding just twice.
There were a number of changes for the Romford game with Ethan Clarke, Stuart Ainsley, Liam Hillyard, Josh Lee and Jamal Wiggins all making way for Henry Barley, Miles Powell, Darren Mills, Jordy Matthews and Kye Ruel. Jack Spurling was unavailable for this game with goalkeeping coach and former player Gary Hammond coming in as replacement. It's important to point out straight away that none of The Boro's goals came as a result of goalkeeping errors.
Romford have been playing their games at East Thurrock United's Future Fuel Stadium at Rookery Hill. With a sparse 113 in attendance on a cold April afternoon we had plenty of possession in the first half, witnessed some decent passing, looked okay but somehow were unable to perform in the final third, failing to test Romford's keeper Harry Aldridge at all. At the other end, Hammond was brought into action in the very first minute, needing to come out of his box to make a vital clearance. An experienced keeper like Gary probably wasn't feeling any nerves, but in case he was, they would have been quelled right at the start with that important clearance.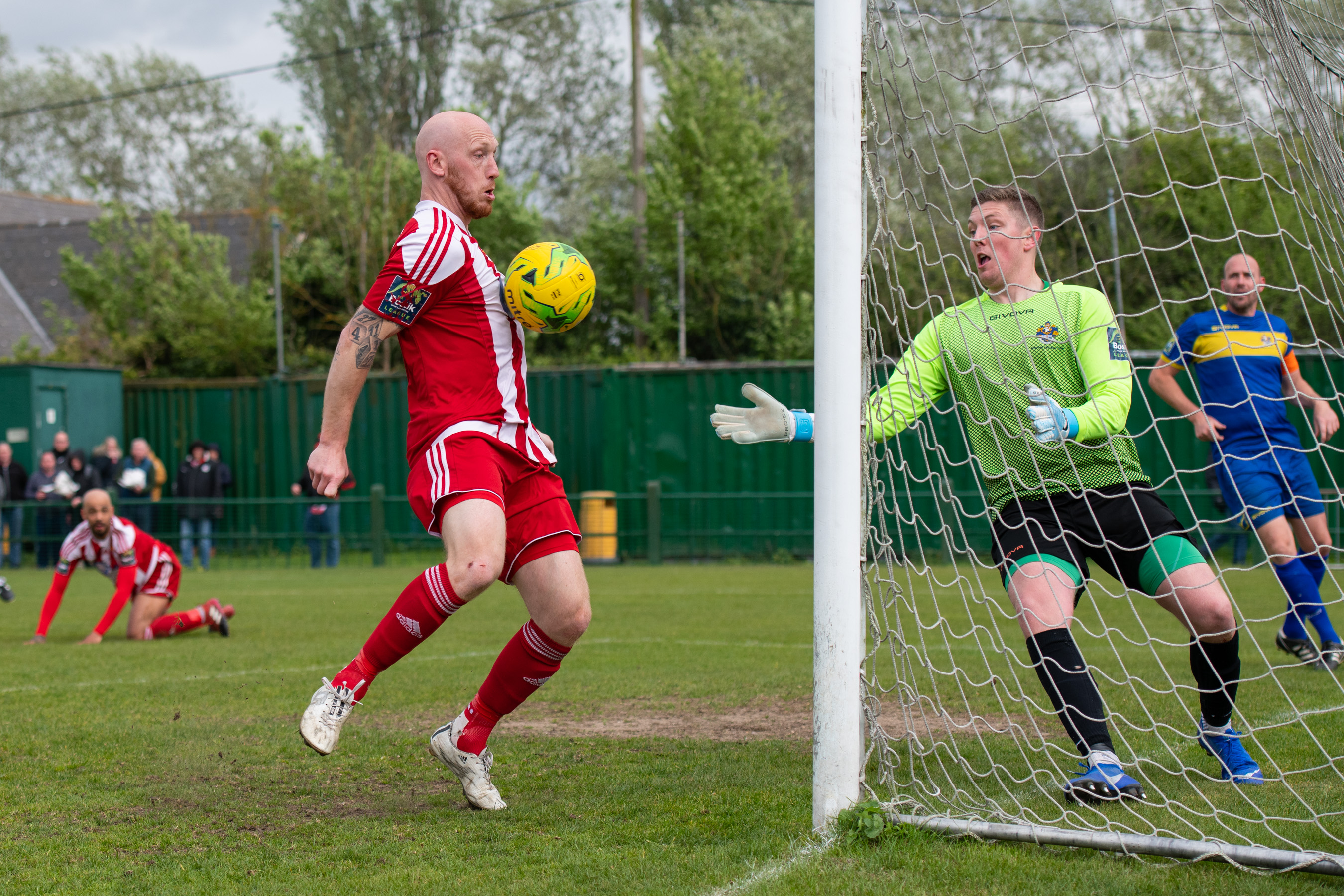 Romford needed to win this game in order to avoid the drop while hoping that fellow relegation candidates Witham would come unstuck away at Basildon. With both games goalless at half time at Romford and Basildon, there was everything to play for as the second half got under way. A Craig Jeakins glancing header just one minute into proceedings handed the early initiative to The Boro, with Joseph Chidyausiku's effort in off the post doubling their lead with around twenty-five minutes left on the clock.
Meanwhile Witham had taken a commanding lead at Basildon. None of this mattered for us, and for a short while it looked like we might get back into things. A Kye Ruel cross from the left seemed to hover at the far post outside the reach of keeper Aldridge allowing Darren Mills to force the ball over the line with his upper body. When Jimmy Cox restored Romford's two-goal advantage just four minutes later, the game seemed effectively over.
We spoke immediately after the game to Gary Hammond who said, "We dominated possession in the first half but not in the final third. We didn't make their keeper make a save. With the ball we looked very good but we needed that cutting edge at the top end of the pitch. We've come a long way in the last four months and all the players have bought into what we're trying to do. We lack that bit of desire on the pitch at the moment but hopefully we can put that right in the training coming up in the next week ready for the cup final on the 8thMay."
There's no doubt that the period January to early April showed signs of what the club is capable of but neither is there any doubt that Watty and Danny have some work to do over the summer months. Pre-season training starts on the 2ndJuly and already some nine friendlies have been set up with the pick of the bunch being home games against Ipswich Under 23s and a West Ham XI. There will also be trips away at Harwich, Newmarket, Brantham, Woodbridge, Walsham Le Willows and Leiston.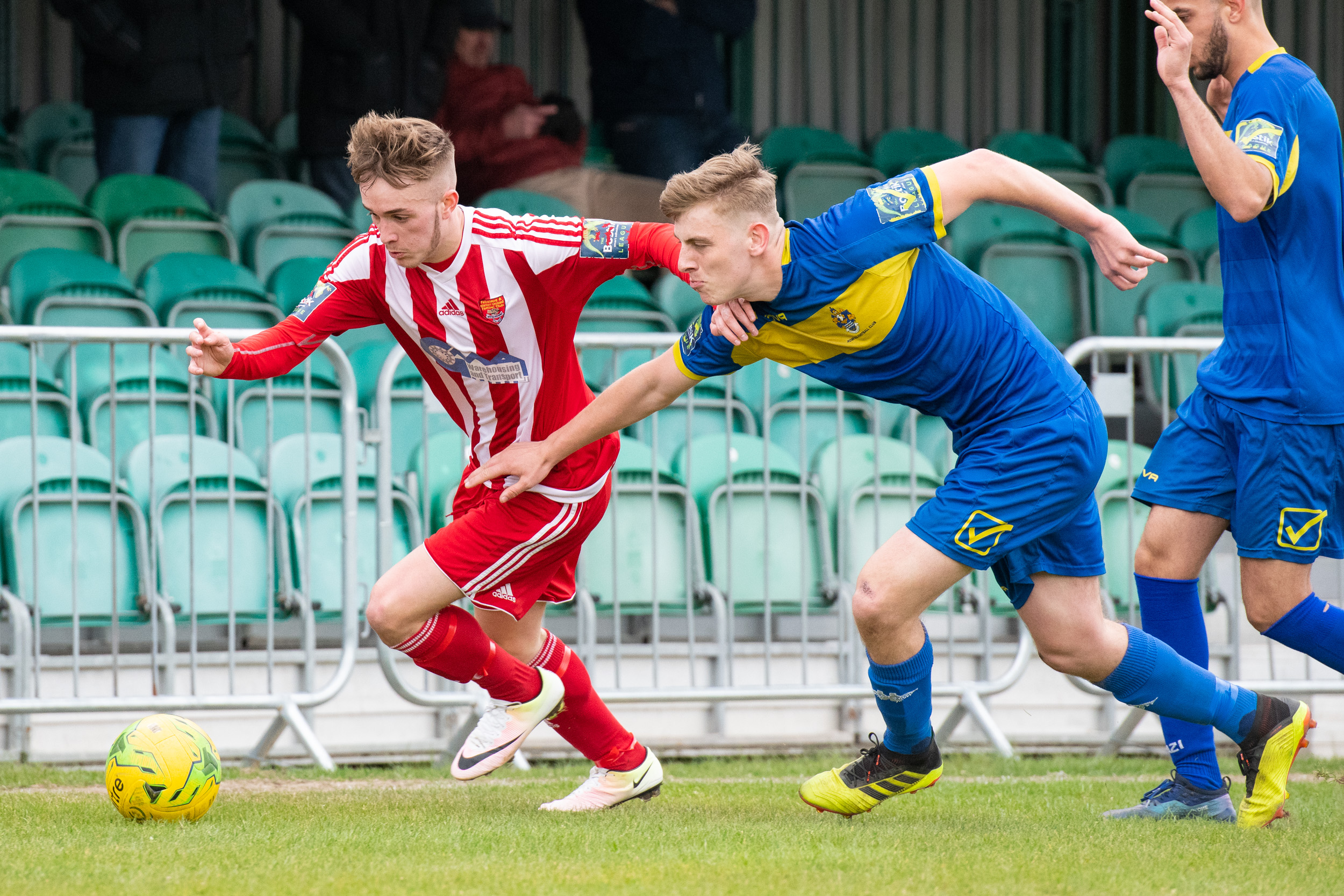 We finish this final report for the league season with news of the coach trip home to Suffolk, which saw a number of players "entertain" the fans with some karaoke performances. A whip round by the players for fans on the journey down was a nice touch appreciated by the loyal away following. (That'll teach you lot who drive to jump on the coach in future!) And, yes, there was lots of laughter and good banter coming home but all, undoubtedly, tinged with a sense of disappointment over recent results.
Next up is the Suffolk FA Premier Cup final against Leiston FC at Portman Road. A good following on that day and victory in that game would definitely allow for a pleasant seven-week break from football for everyone concerned.
And then…..We go again!
Click here for line ups, substitutions, cards etc.
Click here for photos