You may have noticed that, occasionally, pictures of mascots appear on the club website and in the local press. Below are some examples of recent photos of both the under 7s and the under 8s.
You'll no doubt recognise a certain Mr. Olly Murs in one of the photos.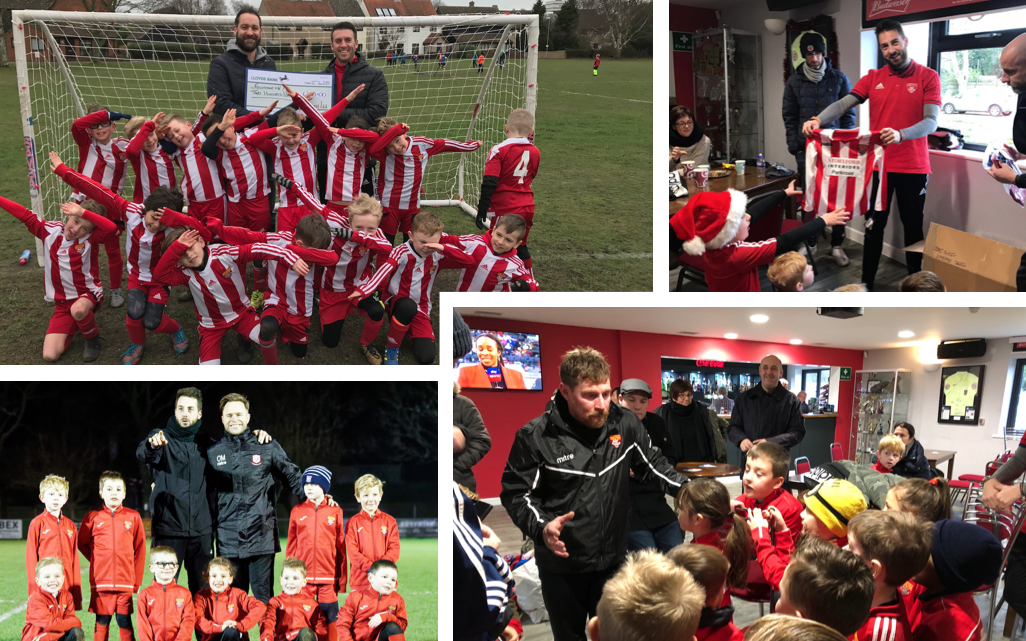 This picture features the first team which has a number of people you may or may not be able to recognise. You may also be able to have a stab at guessing the year the photo was taken.
The are no prizes but can you spot the people concerned? We don't even want answers on a postcard!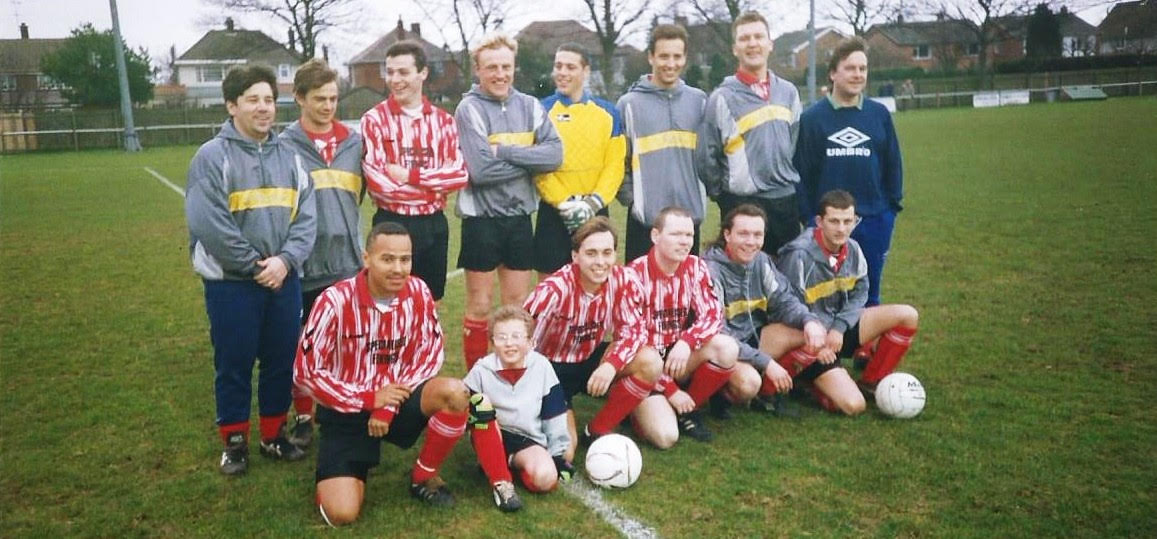 And the answers are !!!
Picture dated 1993:
Felixstowe Town vs. Histon, December 1993. This was Chris' first game as mascot on his ninth birthday. Felixstowe won the match 4-0.
Back Row – Left to Right
Paul Adams (Manager), Mick Smith, Gary Stanbridge, Mark Keeley, Neil Stanbridge, Stuart Swift, Tony Gayfer, Scott Clark (Assistant Manager)
Front Row – Left to Right
Shaun Curtis, Chris Wade (Mascot) Nicky Barker, Graham Pooley, Danny Cattermole, Aren Howell.
You can probably guess from the image below of the mascot that this next picture was taken a year or two later. But which year?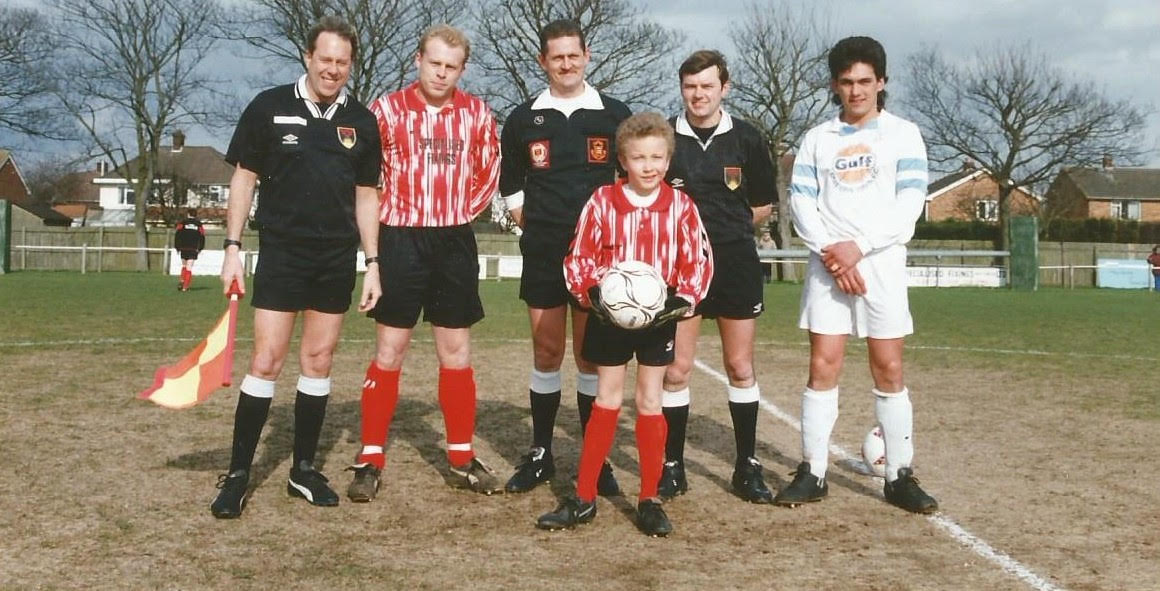 Picture dated 1995:
Felixstowe Town vs Chatteris in 1995. Chris pictured with Felixstowe captain Andy Clarke.
And now, a still young Chris Wade, seen recently with Dad, Ray at The Goldstar Ground.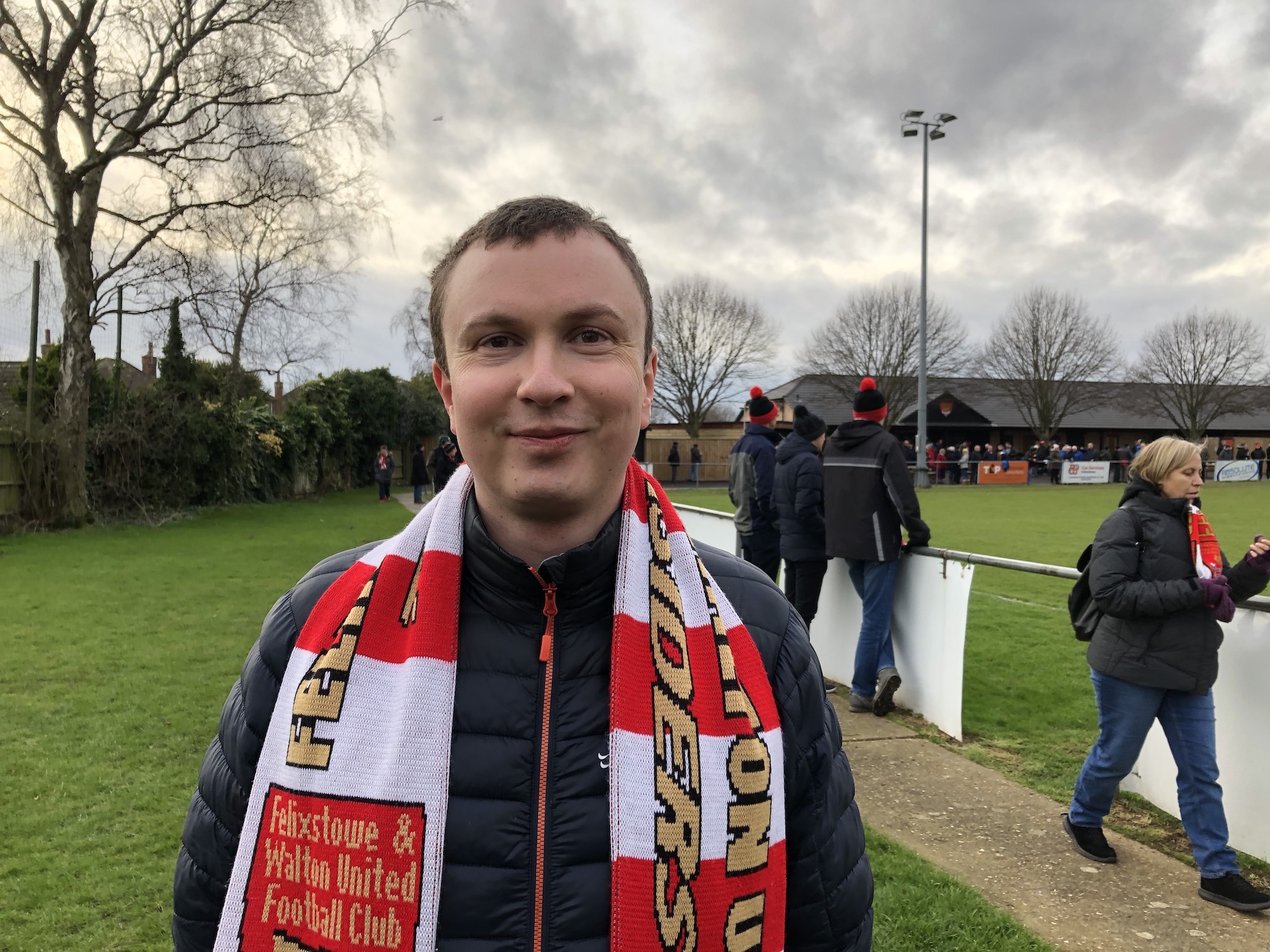 Felixstowe finished 8th in the table that year in The Thurlow Nunn Premier, Were knocked out of The FA Vase by Cornard Utd in the Preliminary Round and knocked out of The FA Cup Cup by Heybridge Swifts in First Qualifying Round after a 1-1 draw at home.
Now this is where history causes us problems. A certain Mr Griffiths has one recollection and a young Mr Wade has another. The truth probably lies somewhere within my clumsy editing of all the information and, if I were to hazard a guess, I would suggest they, somehow, are both right.
They finished 8th in the 93/94 season but a few places lower in the 94/95 season. Note that the league was known as the Jewson Premier back in the 90s.
Many thanks to Chris Wade, Ray Wade and Phil Griffiths for photos and historical information and apologies for any errors by me.
Barry Grossmith