Reserves
Battle
In
Thurlow
Nunn
League
Important
for
First
Team
Development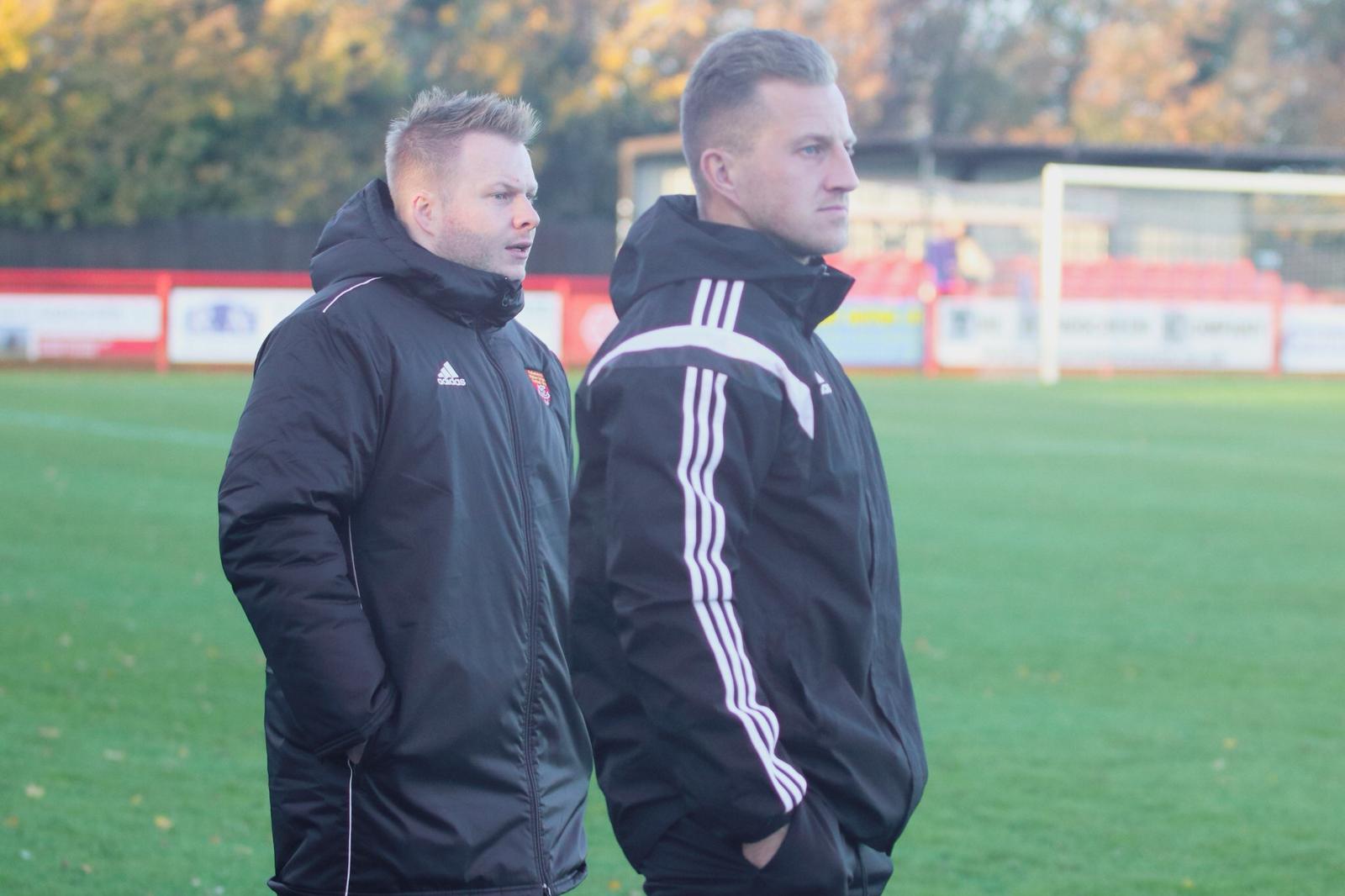 Update on the Reserves
Everybody at the club knows that the First Team gets most of the attention when it comes to fans going to matches, stuff on the website and press coverage. It's always going to be like that. Sometimes, however, we try to remind people of the work that goes on behind the scenes and that's when we speak about fans and volunteers. When the juniors provide mascots for the First Team we will often see photos appear in the press, on social media and in the press. There is, nevertheless, an area that probably doesn't get the attention it deserves; that is the Reserves and the Under 18s. And so, we thought it's time to bring people up to date with the work Luke, Alex, Dean and Kevin are doing.
When the First Team finished as runners-up in The Thurlow Nunn Premier Division last season (2017/2018), not only did they gain promotion to the Bostik North, but the Reserves were also promoted to The Thurlow Nunn League Division One at step 6 of non-league football because the First Team was so successful. This was great news because it meant the Reserves would be able to play against much better opposition than they were used to getting. The downside, on the other hand, was that life was going to be tough playing against some experienced non-league footballers who, shall we say, had been round the block a couple of times. In recent years, whenever reserve sides have competed at step 6, the going has been very hard. And so it proved to be with The Seasiders' Ressies losing their opening ten league fixtures whilst conceding 49 goals. It wasn't until October that wins were clocked up at Wisbech St. Mary and then against Harwich & Parkeston.
By the end of October, Manager Aren Howell had stepped down after working very hard to try to turn things around. In came Luke Hillyard from Achilles FC following a successful spell at that club. As assistant we saw Alex Egelton working with the Reserves rather than the Under 18s. Meanwhile Dean Porter and Kevin Baker took over the reins with the Under 18s. Since coming in to the second string, Luke and Alex have seen their side pick up 10 points with three wins and a draw and watched the side move off bottom rung in the table. One more win could, potentially, see the Reserves move up to fourth from bottom and so climb away from the relegation spot everyone at the club wants to see disappear out of sight.
A number of new players have joined the side since November; as Luke Hillyard told us, "We have signed Liam Hillyard, now with the First Team, Sean Hanley also from Achilles FC....Danny Garrad from Capel St. Mary FC, Reumel Codrington and Asa Milliard from Debenham FC and Liam Crapnell from Ipswich Wanderers. We have also brought in Kyle Jopling on loan from Colchester United, Henry Barley from Ipswich Town and Rio Molyneaux from Mansfield Town."
Luke went on to say, "The expectation (and aim) for this is season is obviously to keep the Reserves in the Thurlow Nunn League to give us a platform for next season.We believe, if we can have a strong competitive side in the Thurlow Nunn League, it will strengthen the club throughout and obviously give Watty and Danny many more options to pick from ...it has been stop start last couple of months but recent result show we are competing with the better teams in the league now."
Interestingly, one of Luke's first signings was his brother Liam. After scoring a couple of times for the Reserves, Liam found himself holding down a spot in the First Team. There are probably mixed emotions on that within the Hillyard family. Assistant Alex Egelton also made reference to the new faces at the club: "Having these (new) players around our talented youngsters has been key to what we are trying to achieve: getting the players within our squad (and the under 18s) ready for potentially moving into the First Team. Everyone has stepped their levels up." In relation to future objectives he added, " For the club to develop as a whole, we desperately need the Reserves to be playing Step 6 football so the main aim for us is to avoid relegation. The management team are working tirelessly to achieve this and we have to applaud the squad for addressing this challenge head on."
When talking to Luke and Alex, we were told that the First Team, Reserves and Under 18s now train together where possible and this is allowing for smoother progression all round as well as proving to be inspiring for the younger players.
Alex finished by saying, "If you were to look at the league table, you would think 'things must be hard for the management at that team' but it's completely the opposite. It's a pleasure working with players and a manager who are driven to succeed and prove their worth. Everyone is working towards the same goal and desperate to develop."
Attendance at The Goldstar Ground for Reserve games has been impressive of late. There are times when the second string is attracting more people to games than some sides competing at step 4 in The Bostik North! Most Reserve fixture are, unfortunately, on the same Saturday the First Team plays, and with good travelling support for Watty and Danny's boys, this makes the Reserve attendances even more impressive. Remember, if you can't get to away games for the first eleven, Luke and Alex would love to see you support the battle against relegation here in Felixstowe. There is, it's worth pointing out, one game coming up, Tuesday 19thFebruary, which sees the Reserves host local rivals Ipswich Wanderers. Wouldn't it be good to get 150+ for that game?!
Don't forget, the Under 18s currently sit top of their league and play most of their games on a Thursday evening. After a mid-winter break, games get under way again starting Thursday 7thFebruary at 19:45 also against Ipswich Wanderers.
To finish, if you go to any of the Reserves or Under 18s games and would like to put together a short match report, tweet score updates, jot down your observations etc., you would be very welcome to do so. Should you want any information on what to do, how to do it etc., just ask by contacting us at This email address is being protected from spambots. You need JavaScript enabled to view it.