Club
statement
regarding
ground
improvements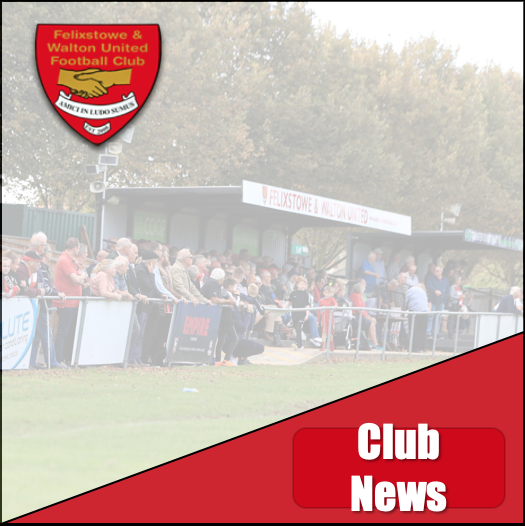 Work has commenced on the next series of ground improvements at the Goldstar Ground and it is likely to cause disruption on matchdays over the coming 3/4 weeks.
The majority of the pitch surround will be inaccessible for the Reserves match against Harleston this Saturday for safety reasons and the First Teams Suffolk Premier Cup tie against Hadleigh on Tuesday 12th February.
For these two fixtures, only the tarmac area in front of the clubhouse and the old seated stand will be available for supporters.
As work progresses over the next couple of weeks, further areas of the pitch surround will be opened up for spectator access as sections of the work are completed.
This latest work will help us to achieve a Grade D in the FA's ground grading rules, meeting, and surpassing in some areas, the obligations for Step 4 football.
The existing pitchside post and rail system will be removed and then much of it re-used to create a new barrier system. The posts will be realigned and concreted in place. New gates for emergency access and players entrance will be added before new bespoke metal mesh panels are fitted between each section to 'infill' the barriers. The advertising boards will then be put back up within each section and this will create approximately 30 new spaces for boards (Spaces are currently sold out).
Behind each end of the pitch, new green metal mesh fencing will be installed to enclose the ground further, with the large expanse of grass remaining behind this fencing for use as training/storage areas. At the Dellwood end, a larger recess will be created in the new fence-line to enable stepped terracing and a roof to be added in the future, subject to planning and league progression.
We apologise for any inconvenience caused and ask all visitors to the ground to respect the areas that are being cordoned off to allow the work to take place as safely and efficiently as possible as the transformation of the Goldstar Ground enters its latest phase.