Fundación
Real
Madrid
Clinic
is
back
!!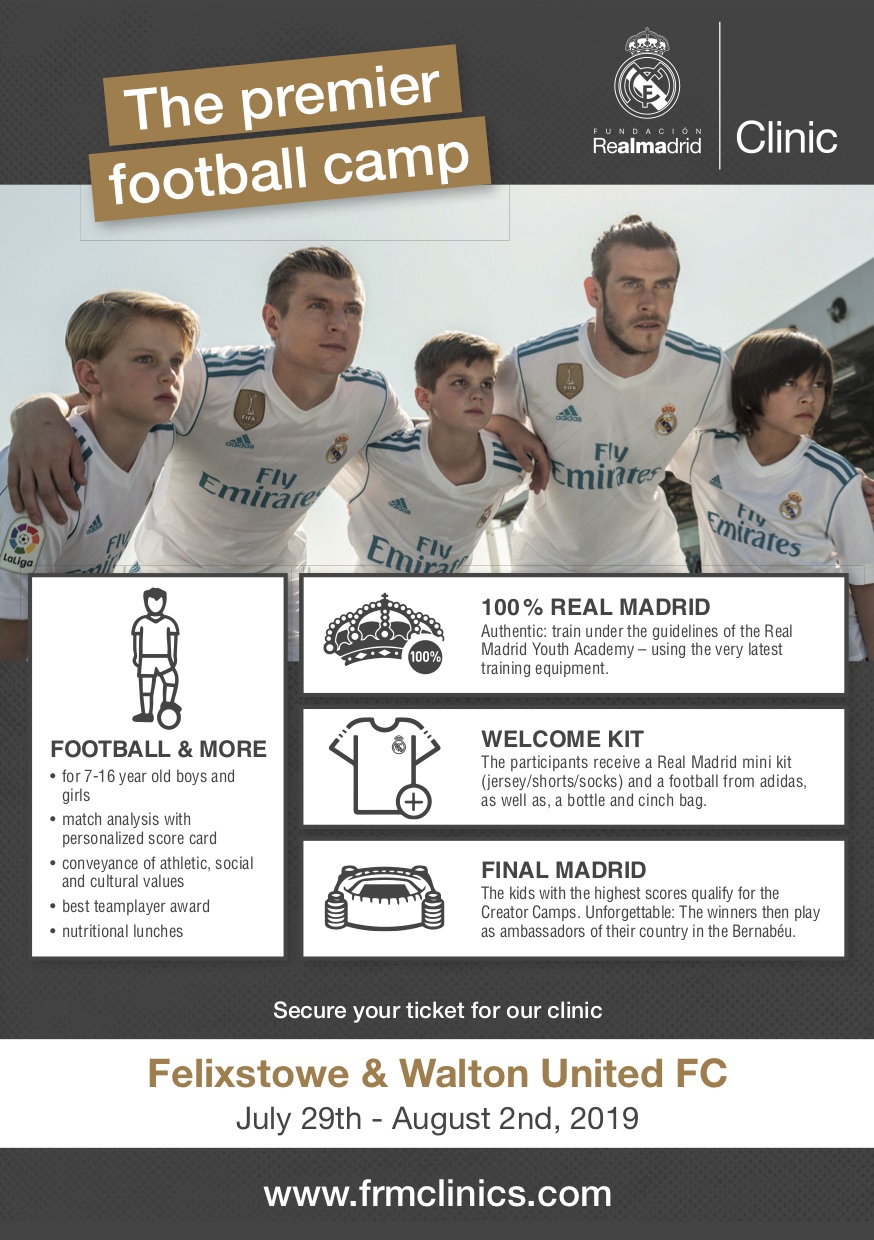 Clinic Real Madrid will return to the Goldstar this Summer for a third time for its 5 day training camp.
On the 29th of July Clinic Real Madrid will again locate on the felixstowe penisular for a high level coaching week, giving our children the opportunity to train like the pro's.
The Camp offers 6 hours of football coaching per day with lunches and drinks inclusive of the package and a full Adidas Real Madrid Kit, Football and Drinks bottle also included.
Top level coaches will oversee the 5 day course giving the children an actual insight as to how their hero's live and train on the football field.
This Fantastic opportunity is open to all girls and boys between the ages of 7 to 16 years.  
To book up follow the link below
Note that places are limited and although Camp is at Felixstowe & Walton Football Club it is open and available to all.