News
from
the
Under
7
Junior
Team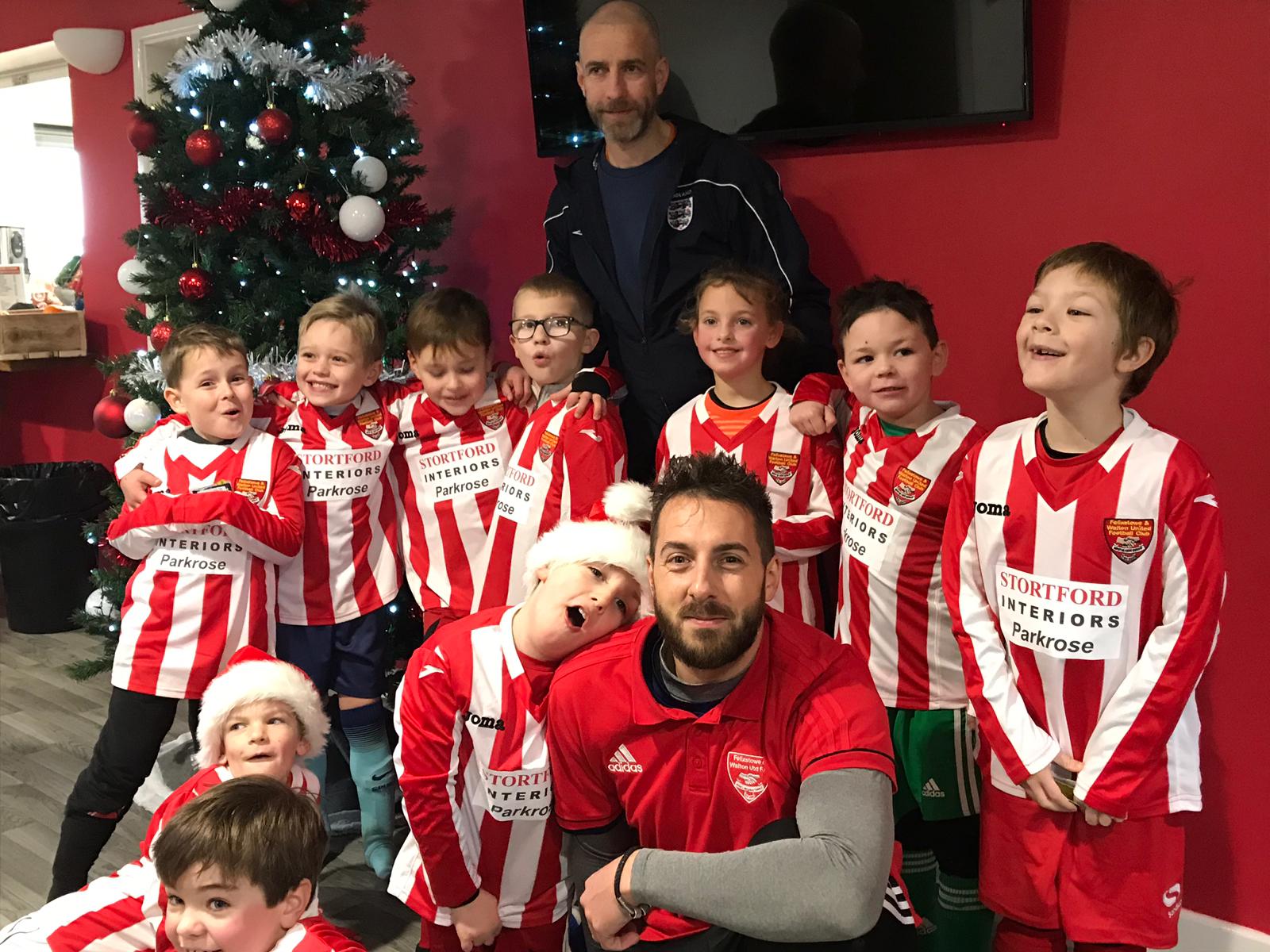 It's been a great week for Felixstowe & Walton U7s.
Last Sunday six of the squad played in the Suffolk FA Football festival, held at  Copleston School. They drew 0-0 with Needham and lost 1-0 to Witnesham and Ipswich Exiles. They then repeated the games drawing 0-0 with Needham and Witnesham. Felixstowe won their final game  1-0 against Ipswich Exiles, thanks to a goal from Olivia and a brilliant team performance. A great morning and thanks to Suffolk FA, who are running the U7's Football Festival every month.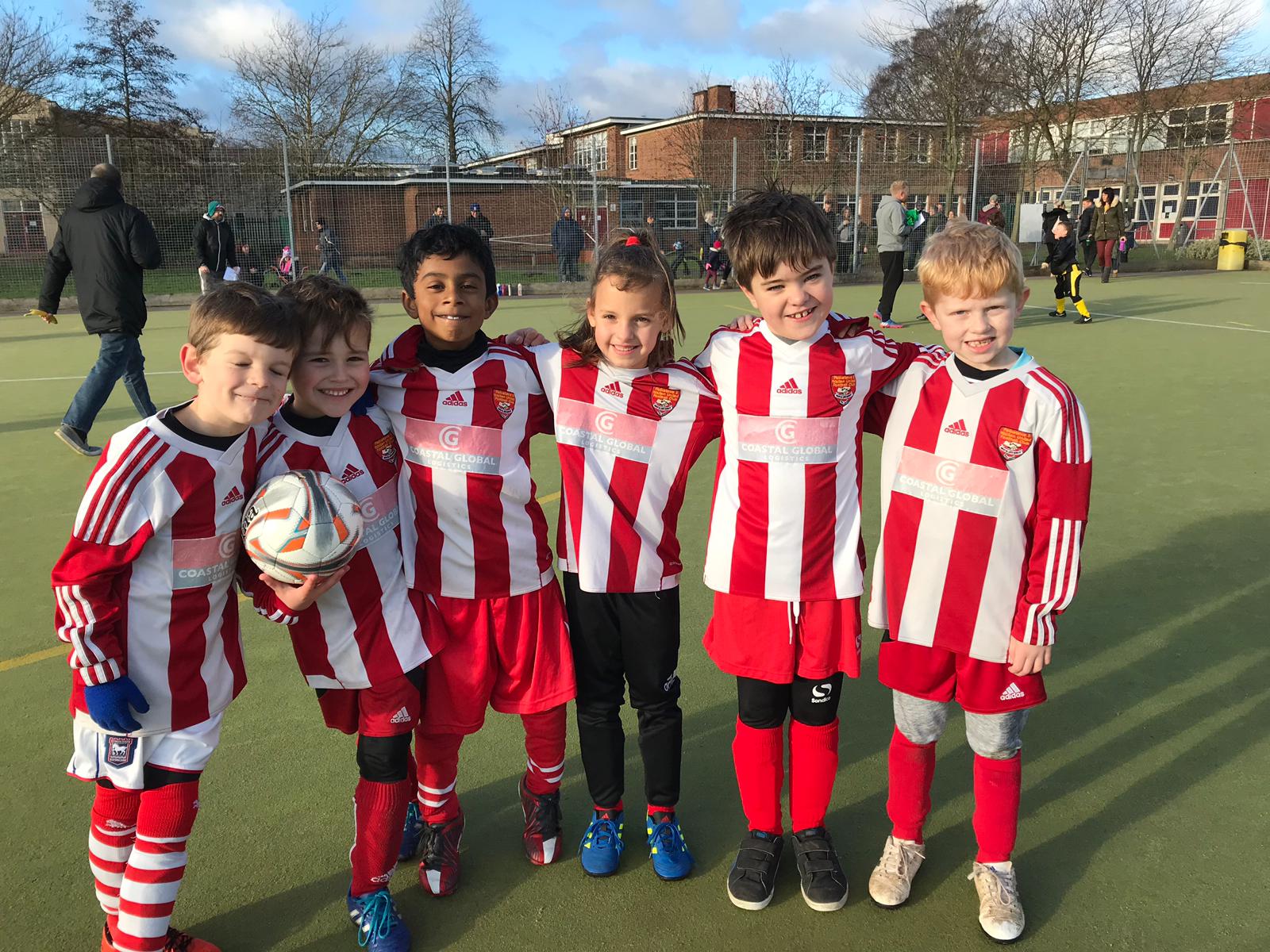 On 15th Dec 2018, at a very cold Dellwood Ave, the U7's had their last training session of the year. After the session the players were treated to drinks and cakes.  Joint Managers, Damian and Steve, presented the players with a new kit, thanks to our sponsors Stortford Interiors (UK) Ltd. Players were also surprised with the news that they would be Mascots for Felixstowe and Walton's First team game against Coggleshall. on 5th Jan 2019
Finally, a big Thank-You, to U11's manager, Scott Dunn and parents for donating their old U9's kit, sponsored by Coastal Global Logistics, to our U7's at the start of this season. Now we have our new strip, the U6's will benefit from the hand me down kit.