Kevin
O'Donnell
On
Leaving
Felixstowe
&
Walton
Following his decision to step down as Joint First Team Manager last Saturday, Kevin O'Donnell sat down to talk at length to The Media Team about his time at the club, his reasons for leaving and any future plans he might have.
Kevin, whose hometown club Falkirk FC are currently struggling a little in the Scottish Championship, had his introduction to football south of the border at Needham Market back in 2001 when he found himself coaching the Under 9s at Needham Phoenix. This, in turn led to his involvement at Neeedham Market where he did his various Uefa coaching badges and qualified as a club physio. He told us, "Since that time, football has been my life"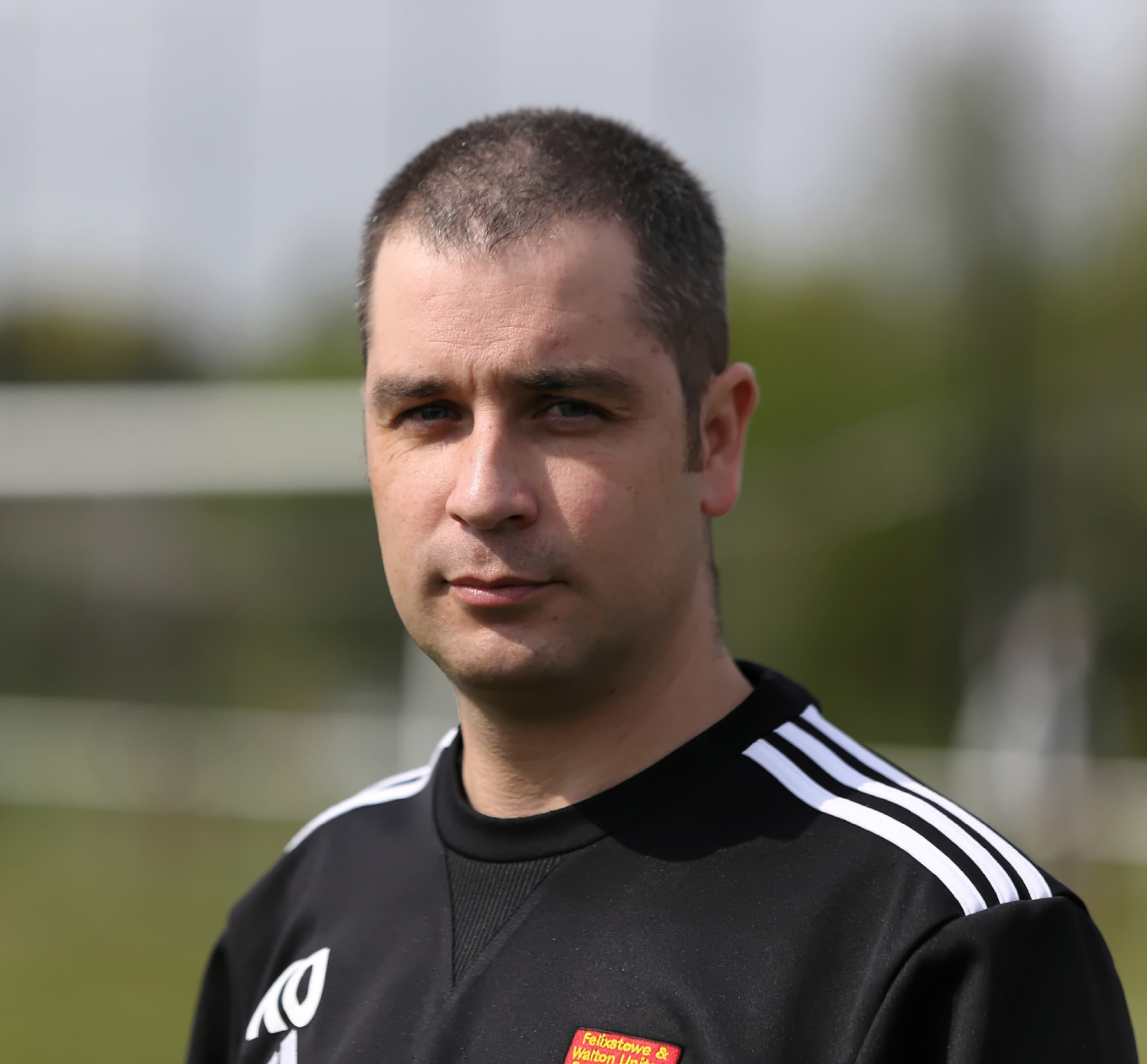 We talked at some length about just how much is asked of a Non League Manager and compared that role to the role of a full-time professional Coach. The latter will have people around him who take care of all the day to day matters, leaving the coach to……well, coach. Clearly it's not like that at Non League level where a manager or coach is required to juggle family, work and football, sometimes with his team playing midweek as well as on Saturdays.  
This soon became a reality for Kevin when he found himself helping the 1st team at Needham back in 2006. His time at Bloomfields clearly provided Kevin with a solid grounding as he was subsequently invited to join Thetford FC as coach and assistant manager back in 2011. His profile was raised in his first season at Thetford where, despite living in Needham, working in Martlesham and managing a football team in Thetford, he still managed to help the team secure promotion in his first year at the club.
It didn't take long before he found himself being interviewed by Tony Barnes at Felixstowe & Walton back in 2012 with The Seasiders struggling near the foot of The Eastern Counties League just eight games into the season. Initially, Kevin came as joint manager with Rob Charles but Charles had gone from the club by Christmas, leaving Kevin in sole charge.
Speaking about that time, current club Chairman Andy Wilding said,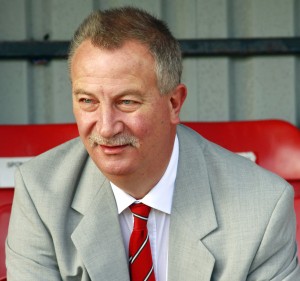 " Kevin joined us miid season six years ago when we were languishing in the bottom three of the Eastern Counties Premier division. He was told that his remit was to move the club away from the relegation zone and to build a team for a good future. The club finished just below mid table in his first (half) season. Following on from that, Kevin began to build a side that could mount a challenge for promotion. Knowing full well that I wanted to see the club at step 4 Kevin worked tirelessly to find that holy grail and after four years at the helm he had put together a side that finished in the top three two seasons running, the last being ECL Premier Division runners up which saw promotion to the Bostik North Isthmian league at Step 4. I wish Kevin everything that he wishes for himself and very much look forward to seeing him from time to time in the role of an ardent Seasider supporter. THANK YOU Kevin from the heart. We are where are because of you and I am truly grateful." 
Two years into his tenure at Felixstowe & Walton, Kevin was joined at the club by Ian (Watty) Watson, back in 2014. Watty came to The Seasiders from Felixstowe Harpers United who were playing in the SIL Suffolk and Ipswich League, although he had an association with Felixstowe & Walton United going back many years when Watty was involved with Walton United. At the start of the 2017/18 season Kevin asked Watty if he would join him as joint manager and, in the eyes of many people, the two men have complemented each other in many ways, working as a team and seeing, not just the team but the whole club develop and grow into what it is today.  
Speaking after Saturday's home match with Canvey Island Watty heaped praise on Kevin for his achievements but spoke also about their personal relationship too.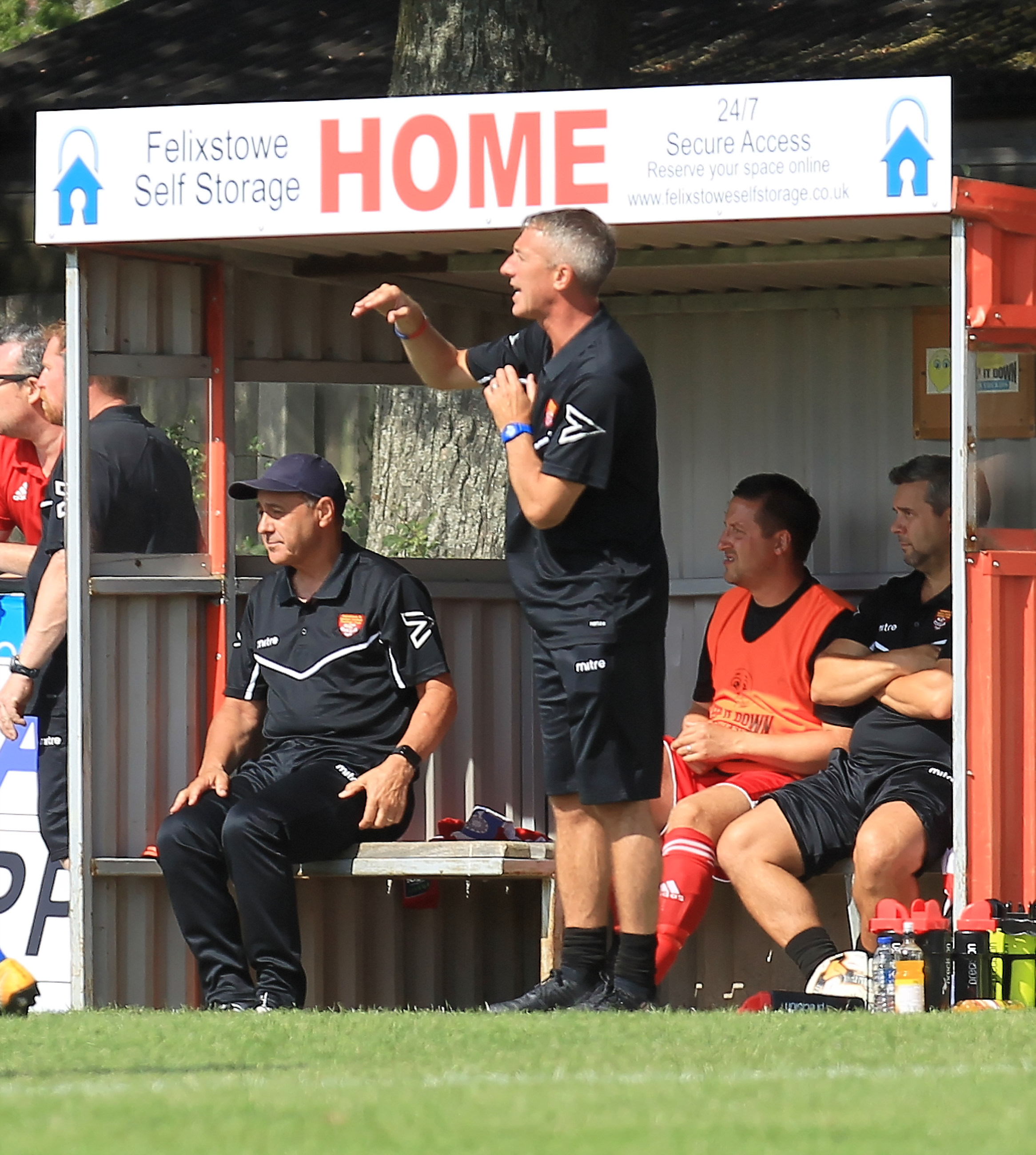 "It was a shock to me Saturday afternoon at 1.30pm (When I was told Kevin was leaving). I have not lost a friend, but I have lost my football mate on Saturdays and training nights. Kev came to me 5 years ago to encourage me to join him. He set out a 3 year plan then, so that he may leave a legacy at our club. He has certainly done that and Felixstowe would not be where it is now were it not for what Kev brought to the club. One of those targets in the plan we spoke of was promotion; box ticked. It has been proven that the club was a perfect fit for him and he will be remembered as probably the best manager Felixstowe have had in its history. I will miss my Scotsman, but I have learnt so much from him in three and half years. I will be looking to keep the club on the journey started by Kevin and keep his legacy going."
During our chat with Kevin it became very apparent that there has been and still exists a close emotional tie with Felixstowe & Walton United. It was also clear that there remains a close friendship between Kevin and Director of Football Tony Barnes with more on that later.
We asked Kevin just why he decided to leave, why now and what the future might hold. He told us that the decision had been at the back of his mind for a while and he wondered whether he might recently have lost focus a little. He added that he was concerned that, were that the case, it might possibly have had some effect on recent performances.  Above all else, however, it was made clear that the decision to step down was certainly not for football reasons. 
We mentioned earlier in this article that the lot of a Non League Manager can be tough, making demands on work and family life and Kevin did tell us that such demands and considerations were very much part of the thinking leading to his decision to resign. He explained that when you begin to realise that maybe, just maybe, you don't want to do it anymore, then that is the time to give some serious thought to things. 
With regards to the future, we asked Kevin if he had given any thought to plans moving forwards. Being careful to avoid typical football manager clichés he said he had no intention of returning to football but was wise enough to say that it could not be something you would rule out for good. He went on to say, however, that his time as a manager is done and couldn't imagine being involved elsewhere in football as his heart lay firmly in Felixstowe. He concluded that part of our interview by saying that he is already looking forward to coming along to The Goldstar Ground to simply relax and enjoy watching a game of football as a spectator. He will no doubt be made to feel very welcome when he does that.
Kevin spoke passionately about his friend and colleague at Felixstowe, Director of Football Tony Barnes. The two only met when Kevin came to Felixstowe but have grown to know each other well during that time. He talked of the important role Tony has played at the club and as a sounding board on all levels.
Tony spoke about Kevin and his time at the club saying,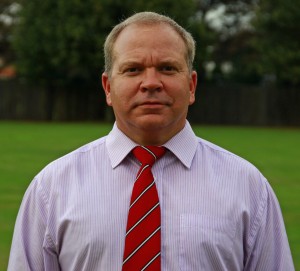 "I have had the pleasure of working alongside Kevin for the passed 6 years and would count appointing him as First Team Manager as probably the most important and rewarding decision I have made at our club, and that includes my 12 years as Chairman prior to Andy Wilding.
Kevin brought a degree of discipline and professionalism that we were sadly lacking and slowly and steadily turned us into the team we are now, improving season after season within sensible financial constraints.
Never afraid of blooding young talent, Kevin always considered our local young talent in following our "One Club" Community ethos.
Words can not express my thanks and gratitude for the work Kevin has done, and he will leave a large hole to be filled as we continue to build on the last 6 years.
However, Kevin will be first to acknowledge that it isn't all about one person and we will dust ourselves down and go again under Ian Watson's sole leadership this coming Saturday at high flyers Maldon and Tiptree.
Ian and Myself will obviously have discussions over the best way forward in the coming days, but in the meantime I would urge all our wonderful supporters and club members to give him their full support and help us get back to winning ways as soon as possible.
Kevin said that for him, quite simply,  "The timing was right". In the meantime he wished everyone at the club well and finished by saying that felt certain that the first team have the skill set and ability to turn a disappointing sequence of results into something more positive and that he looks forward to seeing old friends at the Goldstar in the near future.