Junior
Roundup
from
the
weekend
(10/11
Nov)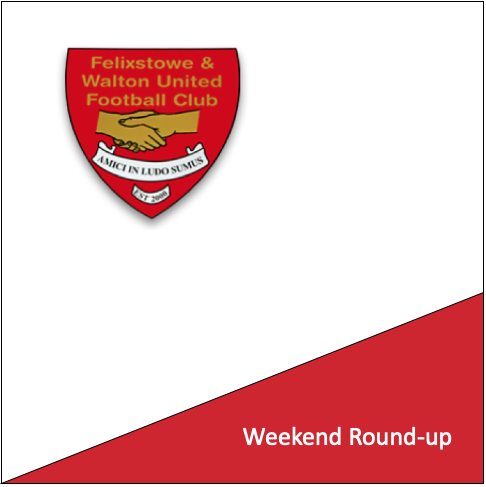 Weekend Roundup from the Junior Section
In a very entertaining and close fought game, a strong defensive performance gave the U9 Whites a 2-1 win over Kesgrave kestrels. A penalty from Harley Todd and a thunderbolt from Daniel Fish but the Seasiders two goals up, before the Kestrels pulled one back. A last minute clearance off the line from Flynn Todd ensured the victory for the home side. MOM Charlie Ablitt.
The Under 9 Reds won 10-0 against a good Kesgrave Kestrels side. A quick goal via the penalty spot, nicely converted by Jacob minter-clarke settled any early nerves. Then the goals started coming from some lovely  passing football. After half time the boys then went up another gear with a few lovely moves from back to front putting the game out of reach for the opponents.
Goals- Dawson Coldwell 3, Ross coupe 2, Monty kristiansen 2, Henry Old 1, Jacob Minter-Clarke 1, Og 1.
The Under 11 whites put in a good performance but found themselves 4-0 behind at half time. Despite a much better second half they could not get that elusive goal. Final score 4-0 to Wickham Market.  MOM Noah. A rock at the back with great leadership qualities.
U11 Reds went away to Wickham Market in the league and drew 2-2. After coming out of the blocks fast and playing great football with lots of shots on goal they came off winning 2-1 at half time. The second half was a good contest with Wickham getting the equaliser, the boys tried hard to find the winner with several chances going begging but in the end had to settle for the draw.
Goal scorers Charlie Smith & Joe Harper. MOM Teddy Mcarthy
Under 12 reds lost 3-1 away to Kesgrave Kestrels and felt they deserved a draw, but a better performance all round. Goal Max. MOM Riley
U12 Whites welcomed Boxford to Dellwood, after an evenly balanced start the team switched off and found themselves 0-4 down at the break. There was a small improvement in the second half, only conceding one more. Full Time  0-5.
MOM Callum Summers but also special mention to the goalkeeper Charley Newman for some fine saves that kept the score down.
U13 reds lost 5-3 at home to Needham. It was out of character, and the coach felt the team were masters of their own downfall but "We/I will quickly learn from it and move on". Scorers Alfie Mundy with 2 and Oscar Girling with 1.
The Under 14 Whites were beaten 8-4 by a good Kesgrave side, but the team kept going to the final whistle. The coach commented "We played some quality football, but unfortunately we drifted in and out of the game too often and they punished us for it".
Scorers- Zac King 2, Liam Riley 1, Dionne Isaac 1
There was better luck for the Under 14 Reds against Kesgrave, getting back to league action today and securing a 2-1 win.
Goals from Bunting and Tey-Botchway.
On Sunday the Girls Under 10's produced a resounding 17-2 win over Capel. Goals from Lilly 5, Cailey 4, Faith 3, Katie 2, Lula 2 and an og's. Credit must go to Capel for not giving up in a great game. Star player- the whole team.
Success also for the Under 11's  girls at home to Saxmundham. A Hat trick from Tiffany and additional goals from Katy, Millie and Rosie produced a 6-1 win in another great game of football to watch.
On Sunday afternoon the U15 EJA side went down 4-2 at home to Stowmarket. Craig commented "The game could have gone either way but unfortunately it didn't go ours as we missed good chances and gave away 2 soft goals from corners". Scorers were Nathan Stone and Kirk Preston.