Junior
Roundup
from
the
Weekend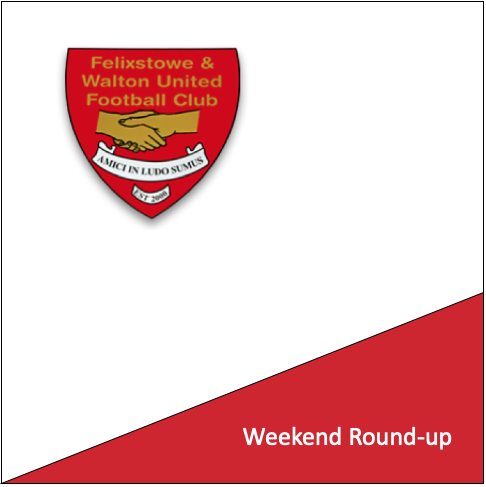 The weekend round-up from the Junior Section
The Under 12 Whites travelled to Kesgrave for a friendly with 4 players missing. The team impressed with great team and individual performances but after not taking 3 good chances went down 1-0.
Motm-Freddie Stanbridge
The Under 12 Reds took a trip through the countryside to play Boxford Rovers in the League Cup.
Report from the coach-
"After prep talks with the squad to hit them hard from the opening whistle, they certainly listened. 30 seconds in we've broken through their defence and hit the net. 1-0 up and looking good.
Not sure what happened, think we got too big for our boots but Boxford turned the heat up and with 3 lads up front that looked 6ft played some quality football to penetrate our back line putting away 2 goals within a minute. Shortly after, we managed to equalise making it 2-2.  My boys heads were still down though, and a little bit of sloppiness saw Boxford leave the pitch at half time 4-2 up.
After a 'calm and collective' talk at halftime our boys were pumped with fire in their bellies ready to turn this match around.
We didn't disappoint with attack after attack seeing a handful of chances we should have put away and we did reduce the score to 4-3 down while still still piling on the pressure.  The clock was ticking away, their goalkeeper pulled off some world class saves and with a couple of minutes to go we got a corner.  Max floated one in to the middle and Jack, with a power header smashed it home to snatch a draw.
Extra time -  First half it was a scary 10 mins.  Both teams having their share of chances.
Second half, had Boxford having a couple of chances to score bending both just past the far post.
With a minute to go I had got my tactical folder out writing my penalty list out, when suddenly some lovely 1-2 passing opened up their midfield, sliding the ball out to Hugo on the right side of the box who he skipped past one defender. It was just him and the keeper.  He fired it past him to win one of the most brilliant come backs I've seen.  Credit to all my players, they worked so hard to pull it back and did me proud".
Goal scorers - Hugo Akhuseyin x 3, Conner Brown, Jack Gordon
MotM - Jack Gordon
There was a 4-1 away win in the cup for the Under 13 reds against a very physical Framlingham. This didn't phase the boys and they played through it, dominating the game. This was a well deserved victory for the boys. Scorers were Asa Heron with a penalty, Luke Baker, Oscar Girling and Kyle Middleton with one each.
Friendly action for the Under 14 Reds resulted in a comfortable 8-1 victory v Ipswich Athletic Whites.
Goals from O'Callaghan x 3, Bunting, Taylor, Gordon, Ravan, Ryan.
MOM Josh Crisp.
The Under 15s were involved in an interesting game which started with no subs due to illness leaving  6 players unavailable. A messy first half full of missed chances ended 0-0. In the second half the Seasiders started with 10 men. This saw us go a goal down from a hole in our defence. Within minutes we got a goal back with those same 10 players. We then brought our 11th player back on the pitch and this helped us focus and we worked 2 more lively goals. 
We got a 4th goal towards the end. With only 4 mins to play a sliding tackle from the opposition followed by a punch saw our man react with his fists and this resulted in a red card and a yellow for their player. The game continued after 5 to 10 minutes resulting in a well deserved win to go through to the quarters
Goals- 2 Zack, 1 Issac and 1 Diego.
On Sunday the Under 12 girls made the long-ish trip to Walsham and put in an awesome, brave and strong performance resulting in a superb 5-1 win. Scorers were E Lake (3) and R Wright (2) GOTM E Lake.
The Boys Under 15 EJA side were away to Waveney Lions in the Suffolk Minor Cup and secured a 9-0 win. It was good to see the boys continue to play the right unselfish way throughout the game until the end. At 3-0 up and 20 minutes into the game a nasty clash of heads resulted in our keeper Rory Wilis and their striker both going off to hospital. Both boys were too brave for their own good was the general consensus. We move into the quarter finals with the goals nicely shared between Alex Chidlow 2, Zack Bloomfield 2, Ryan Nailon, Kirk Preston, Ben Harvey, Ethan Turner-Wilson and debutant Jake Dolden