An
Open
Letter
From
Chairman
Andy
Wilding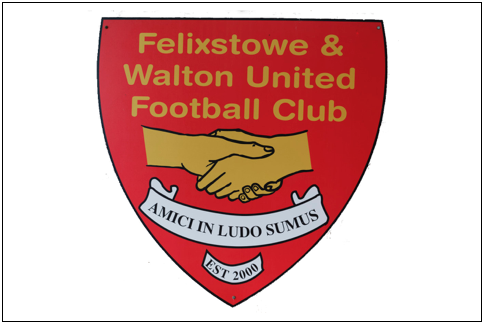 This football club has a very proud tradition and has achieved a lot throughout its history in its various guises as Felixstowe Town, Felixstowe Port and Town, Walton United and now Felixstowe and Walton United.
Success and development would never have been realised without the tireless effort of so many people (too many to mention) who have worked so very hard behind the scenes.
Most recently of course we have completed a very successful campaign that has seen us promoted to step 4 in the non-league football pyramid. As new members of The Isthmian League Division One Bostik League North, we now have new and important obligations and responsibilities.
Compulsory ground improvements now need to be made by the end of March 2019. These include new seating behind the goal (planning permission already granted), an upgrade of the perimeter pitch barriers, new boundary fencing behind both goals as well as new and replacement hard standing areas.
Needless to say, we need to raise a considerable amount of money in order to finance these works whilst still needing to raise funds on an ongoing basis as we do year on year.
It's true that certain grants will be made available to the club but we will still be required to raise a figure in excess of £10,000 for the ground improvements alone.
It is important to point out that the ground development I am referring to is, as mentioned above, compulsory. Failure to achieve could result in automatic relegation to step 5. This is a scenario which is simply unacceptable to this proud football club.
Among the many heroes at the club, Facilities Manager Chris Daynes works, and has worked for many years, as chief fundraiser. He has been a key figure in raising funds for the new clubhouse, worked diligently promoting the Fireworks Spectacular every year and so many other events it would need many paragraphs to list.
Let me now come to the main thrust of this letter if I may. We need your support. We need everybody to get behind the numerous fundraising activities currently in place. Sponsor a seat, sponsor a player, join the 200 club and as a one off, join up for THE BIG WALK.
This event will take place on Sunday the 8th of July. The details are on the website but in summary the club wants people to collectively walk 2210 miles to match the distance the first team and fans will travel next season for all away fixtures. We are looking for people to walk 3, 6 or 10 miles from the football club on set routes each returning to the football club for a social event afterwards.
If you can't make it on the 8th July, walk the day you can, the day before or a week before. If you need to, you can walk a week after the event. Find sponsorship, whether it's £100 or £1. You can sponsor yourself if you need to.
The number of people already registered is disappointingly low. Let's turn a potential damp squib into a magnificent fundraising event. Let's find ourselves in a position where we can say,  "We can finance the ground development"; "We all work for the best interest of the club";  "We each achieve".
Come on.  For the good of our fantastic football club, get involved. Help raise much needed funds to keep our football club ahead of others at the various levels we are at. We have a successful 1st eleven, a Reserve team in The Thurlow Nunn Division One at step 6, under 18s playing in The Thurlow Nunn Youth League and we are about to embark on a journey with the establishment of an Academy setup.
Let's meet our obligations to The Bostik League and let's give ourselves a home to be proud of, a home others will be impressed with. And let's give ourselves an enormous pat on the back because when this football club and these fans we set out to achieve, we achieve. 
COME
ON
YOU
SEASIDERS!