Jack
Ainsley
Signs
For
Felixstowe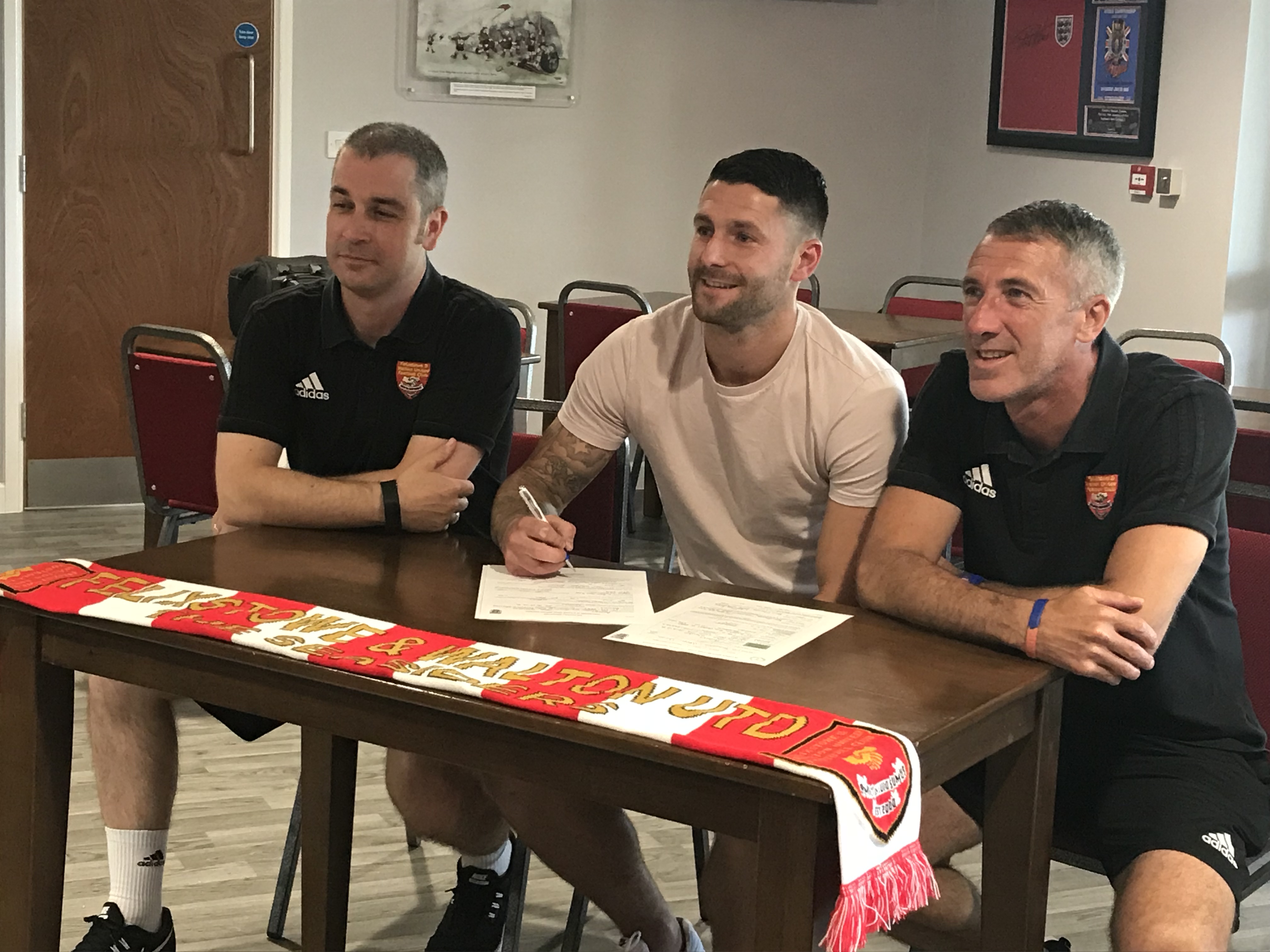 Following the capture of goalkeeper Jack Spurling from Ipswich Wanderers two weeks ago and, more recently, Rhys Henry from Maldon and Tiptree, the club have now secured the services of Jack Ainsley from Leiston FC.
Speaking earlier, joint Manager Kevin O'Donnell said, "Signing a player of Jack's quality is a statement of intent from Felixstowe this season. We needed players that could fit into our changing room and strengthen us on the pitch. Jack ticks all those boxes and I'm really excited to work with him this season as we continue our journey."
Jack, a local lad with plenty of experience gained at Ipswich Town, Histon, Lowestoft Town and Leiston FC  told us, "I'm delighted to have joined my home town club…..the ambition of the club is very appealing."
Joint manager Ian Watson, who has known Jack since he was a youth, added, "It was only a matter of time before Jack came home to Felixstowe and it's a major coup to have him at the club. It's a privilege to be able to manage him at Felixstowe and I'm looking forward to seeing the brothers Ainsley playing together at The Goldstar this season."
Kevin and Watty are clearly working really hard strengthening the squad and, in case you didn't know, pre-season training starts in just 15 days time!
Seasiders.TV have an interview with Jack.