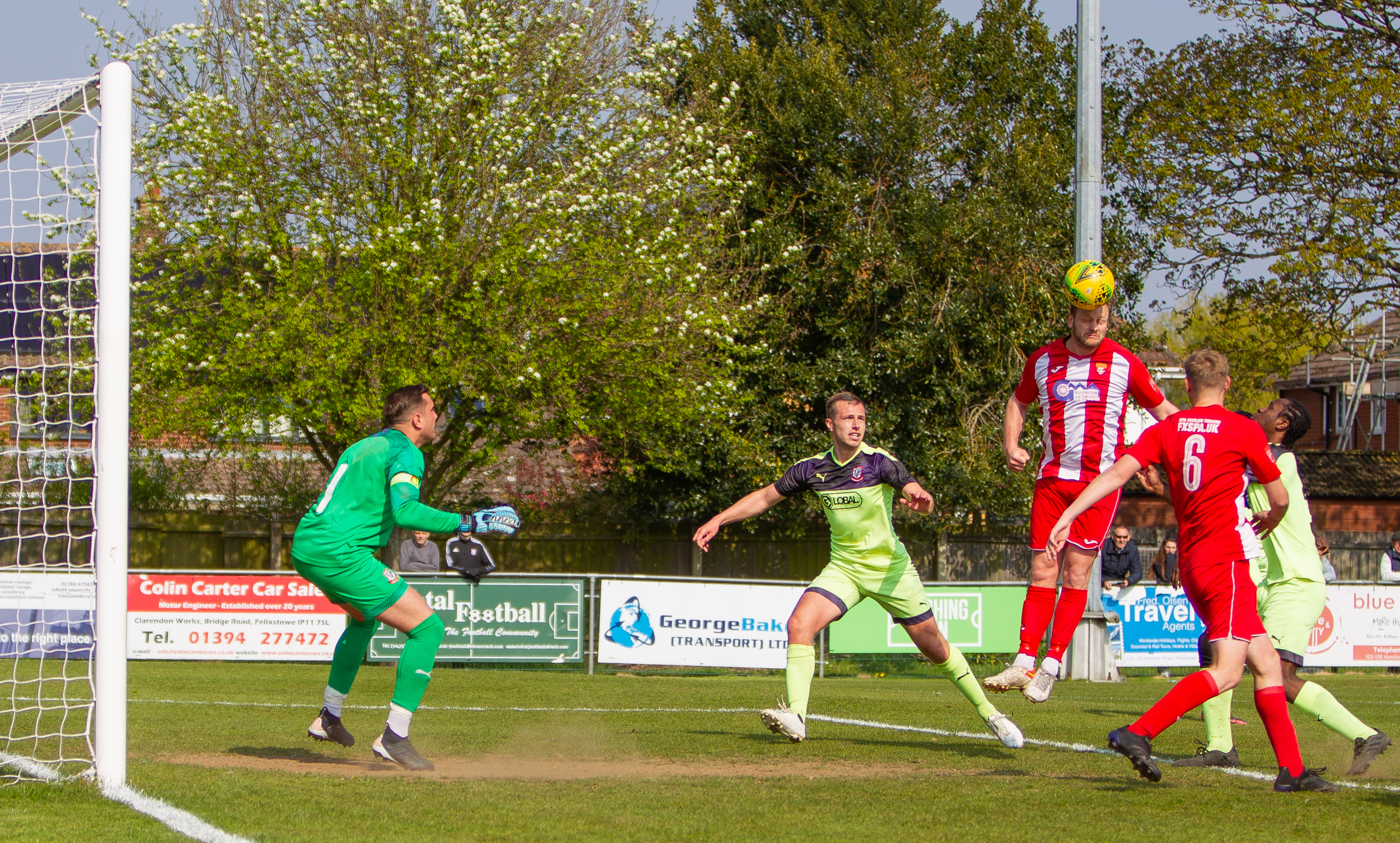 Crowd favourite Sam Nunn departs the Seasiders
Felixstowe & Walton United are disappointed to announce the departure of Sam Nunn from the AGL Arena, with the defender joining Lowestoft Town for an undisclosed fee. We received an approach for Sam and after much negotiation reluctantly accepted an offer that was acceptable to the club. The former Stowmarket man joined Felixstowe in October 2019 and quickly became a cult hero, mainly due to his knack of scoring vital goals, including several in big cup ties as the Seasiders stormed to incredible FA Trophy runs in each of the past two seasons. 
Manager Stuart Boardley said. "Sam has been an important member of the group over the last couple of years. Firstly helping us survive in year one and then being an integral part of the team that catapulted us into the playoffs last year. Sam's wish for a club closer to home and his young family was the driving force behind the move and once Lowestoft had reached our valuation of Sam it was inevitable that Sam was to move on. We feel it is good business all round with Sam being closer to home and us receiving a substantial fee to reinvest in the squad. We wish to thank Sam for his commitment and effort during his time with us and wish him and his family the very best for the future".
Sam Nunn was keen to pay tribute to the club. "If I'm honest I'm gutted to be leaving, I have had the pleasure of playing for some great clubs but Felixstowe are right up there and have been the most enjoyable. The back room staff, the committee, the fans and volunteers are an absolute credit. Unfortunately the A140 from Norwich has taken its toll on me and with working in Lowestoft and living half hour away from there it makes sense along with having a small family. I'll always say I'd choose Felixstowe over anyone but the 100+ mile commute is hard. hopefully I leave on good terms and we won't be strangers and you never know non league football's a funny old game! Ps. my daughter will continue to wear her Felixstowe shirt with pride"
Good luck Sam, and thanks for everything.