Introducing...
The
AGL
Arena!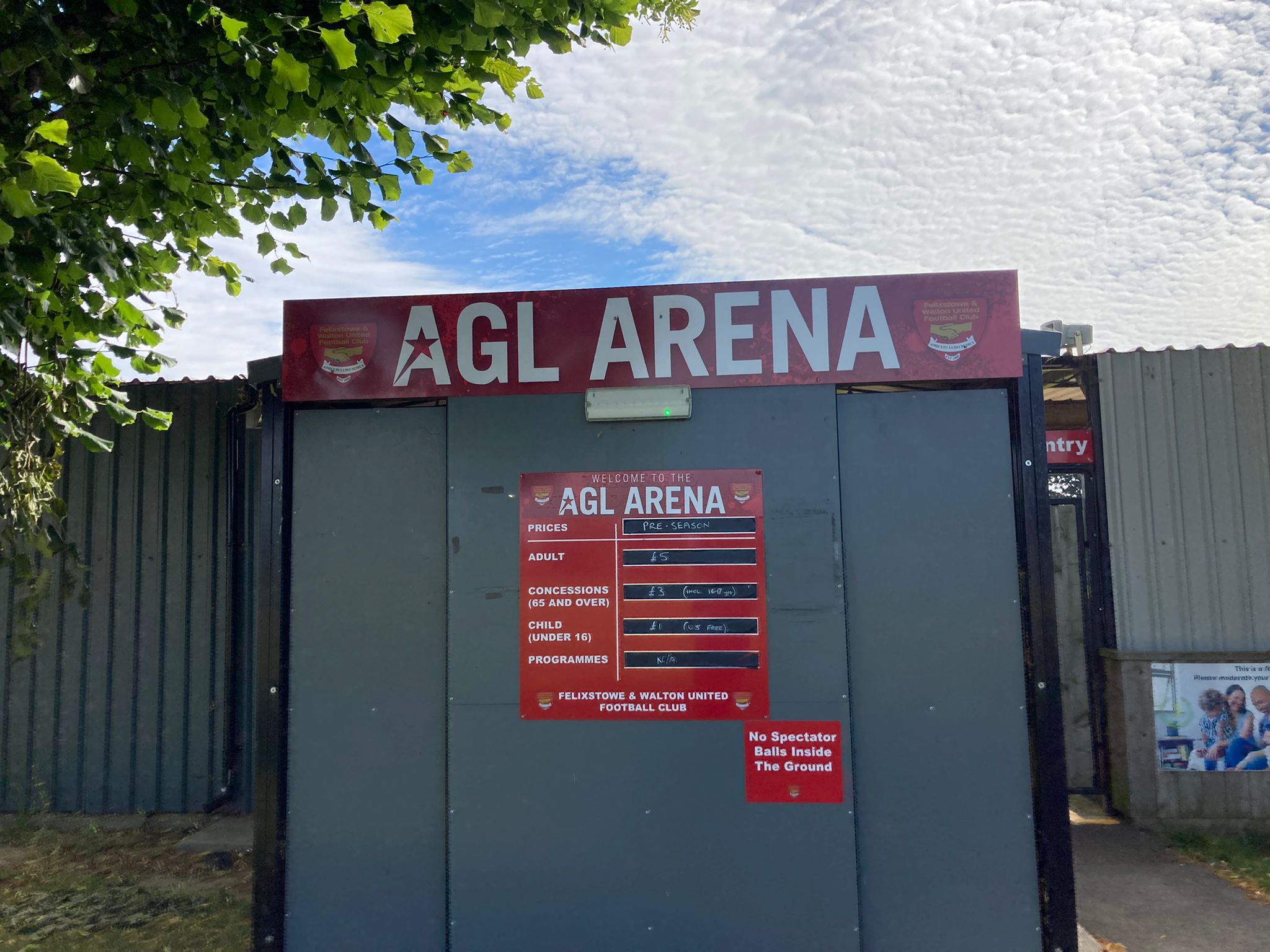 Astral Global Logistics agree naming rights deal with the Seasiders.
Felixstowe & Walton United are delighted to welcome Astral Global Logistics as the new ground sponsor.
The revamped stadium will be known as The AGL Arena following the start of an initial 2 year partnership.
AGL is a young, vibrant, rapidly growing freight and logistics provider based in Felixstowe, and jumped at the opportunity to become Sponsors of Felixstowe & Walton Utd FC's Ground.
Adam Gosling, General Manager of AGL said "The work that the football club does throughout the community with the Junior Section, Football Academy through to the Senior Side, who have just finished in the highest placed position in the club's history, was a huge attraction in our Company commencing our relationship with the club. The synergies and ambitions of the football club very much match our own as a business, but also the welcoming, friendly atmosphere we experienced when we visited last season left a lasting impression. We are very proud to become Ground sponsors of the football club and look forward to a long and successful partnership "
The commercial and grounds team have been busy re-branding the ground and supporters will have their first opportunity to visit The AGL Arena at Tuesdays opening home pre-season friendly against Hadleigh when an official opening ceremony will take place.