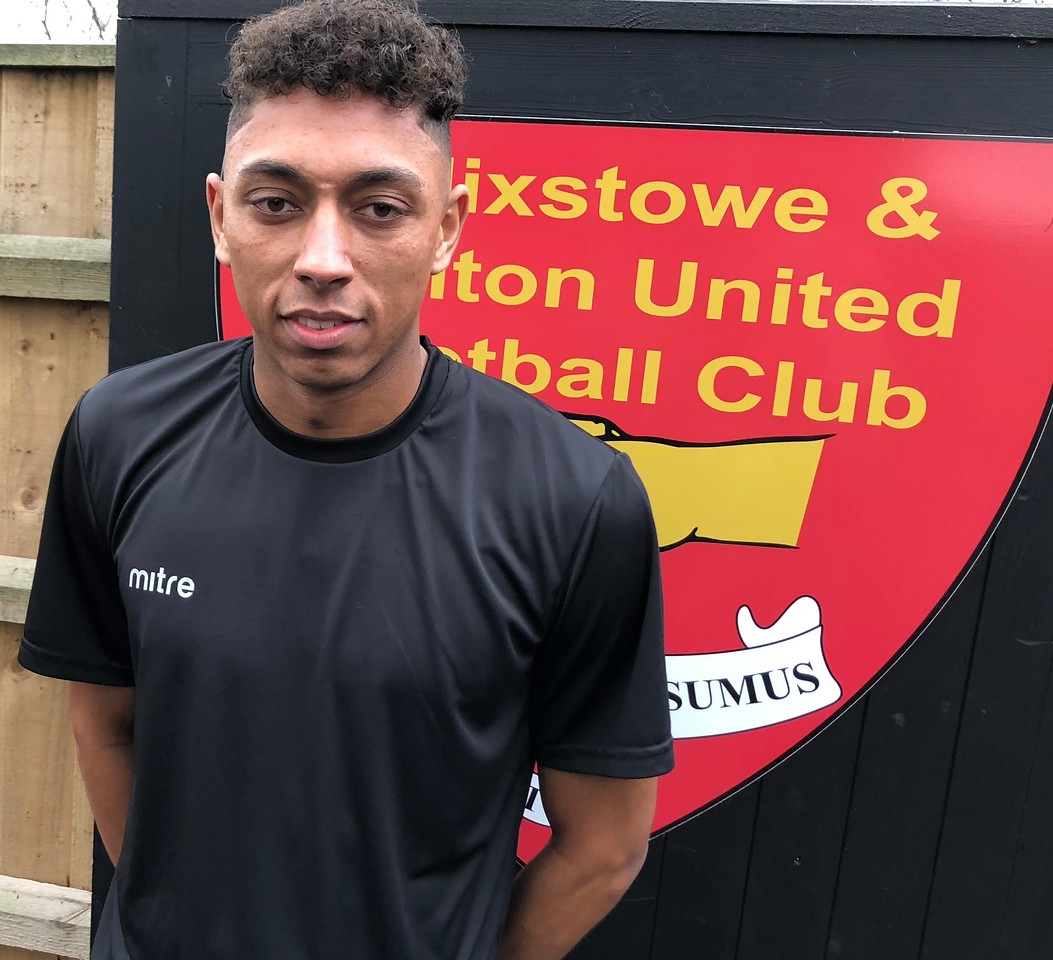 Felixstowe & Walton United midfielder Jamal Wiggins has departed the club.
Jamal Wiggins joined the Seasiders at the start of the 2015/16 season and was a hugely popular player and team mate during the clubs most successful period in its history. After much reflection, "Jamma" has asked to move to another club to guarantee regular first team football and the Seasiders have granted this request.
Jamma explained the reasons for his decision to the media team following his last appearance for the Seasiders at Brantham on Tuesday. "I am 28 now and it's the right time in my career to join the club that I am going to in order to get regular first team football. The squad that has been assembled here at Felixstowe is unbelievable, probably the strongest squad that Felixstowe have ever had and I realise my playing time may be limited. I want to thank everyone that has been a part of my journey since I arrived and I have enjoyed every minute. The supporters are incredible, not just in the numbers, but the singing, the cheering, the total support they have given, win, lose or draw." He went on to say. "Highlights for me have to be the Suffolk Premier Cup final at Portman Rd and of course the promotion that got Felixstowe to where they are now. I also want to thank all the Managers I have worked with, Kevin O'Donnell, Watty, Danny Bloomfield, and of course the current Management team and backroom staff. They have all helped me develop and given me the gametime I have enjoyed. The squads I've been fortunate to be involved in have also helped so much, they have all been such great people and friends. This club is going in the right direction and I hope it continues."
Seasiders Manager Stuart Boardley paid tribute to a great servant to the club. "Jamma wants regular guaranteed football at this stage of his career, so sadly but amicably we have agreed to his request. With the competitiveness of the squad, particularly in that central midfield area, he felt he wasn't going to get the football that he needs. We are sad to lose him , he has been a major part of Felixstowe's success over the last 3-4 years and has been a really popular member of the squad for a long time, so of course very sad to lose him but we totally understand where he's at and the reasons behind his move. He leaves on good terms and we thank him for all he has done for the club, and wish him great success at his next club."