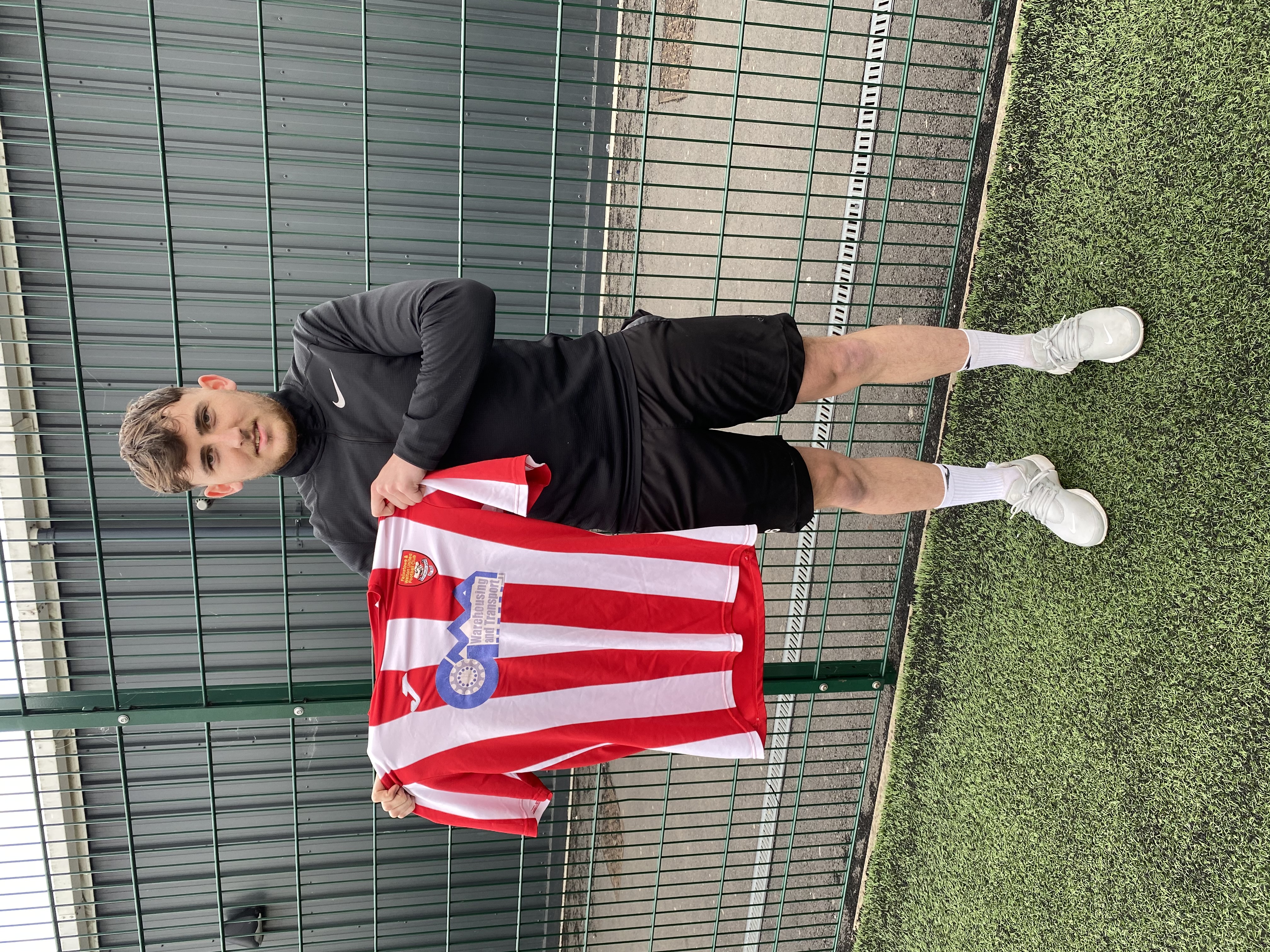 Seasiders swoop for young midfielder
Felixstowe & Walton United are delighted to confirm the signing of creative midfielder Josh Hitter from Leiston F.C. Josh signed for Leiston whilst current Seasiders boss Stuart Boardley was managing the Blues and was previously at Whitton United after starting as a youngster at Colchester United.
Speaking to the Media team, Josh was raring to go at the Goldstar Ground. "The last couple of seasons have been a bit hit and miss for obvious reasons with Covid so I'm just now looking forward to getting my head down, getting myself fitter over the Summer and then hitting the new season in the best condition and hopefully the best form as possible so I can contribute to the team and towards what Boards has spoken about trying to achieve here. I consider myself an attacking midfielder and i'm keen to score a few more goals, they may have dried up lately with the lack of consecutive games but I'm eager to get on the scoresheet more often and to help the team in any way possible.
Stuart Boardley said. "Josh is a player I know well, I signed him from Whitton whilst at Leiston and he's been pretty much a regular for them over the last couple of years at Step 3 level. When I found out Josh was available, I wanted to work with him again and get him into our squad. He's a young player with huge potential and I think he can really do well for us".