Testimonial
send
off
for
Dan
Davis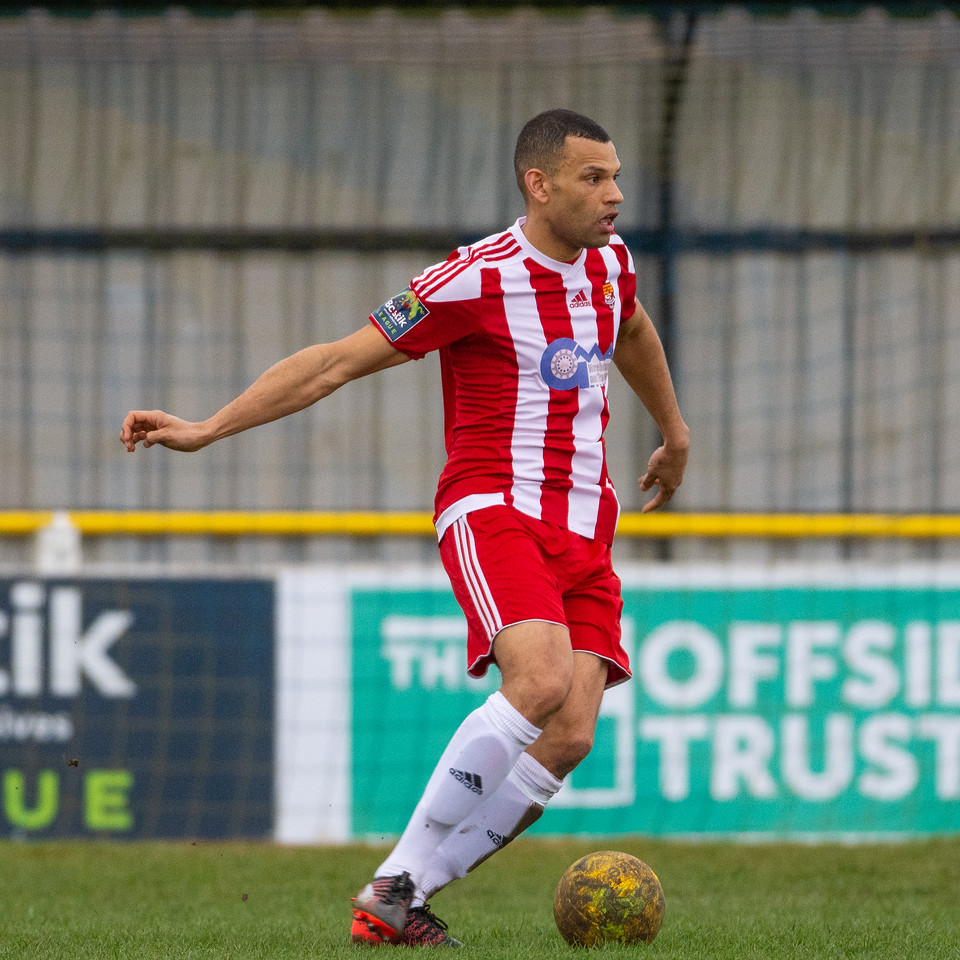 Departing Seasiders legend awarded Testimonial
Long serving defender Dan Davis will sign off his Felixstowe & Walton United career with a Testimonial event on Saturday 3rd July. After 11 years and over 360 appearances for the Seasiders, Dan has been awarded a well deserved day to mark an incredible career when he turns out for a "Dan Davis XI" side, specially selected by the man himself, to face the current first team. Former Manager Kevin O'Donnell returns to the Goldstar Ground to manage the side that includes many crowd favourites from the past decade, amongst those returning to take part in Dan's big day are Rhys Barber, Joe Francis, Ethan Clarke, Ben Cranfield, Kye Ruel, Danny Thrower, Scott Chaplin, James Buckle, Danny Smy, Sheridan Driver, Danny Crump, Glenn Snell, Matt Ryland, Aaron Sheppard, Liam Butcher, Darius Laws, Tom Deller, Kristian Haighton and Nick Ingram.
Speaking to the media team, Dan was keen to pay tribute to the club and the supporters in particular. "All the best things come to an end! 360+ appearances and 11 fantastic years!. I have wrestled with this decision for a while, but i've finally decided it's my time to leave the club. I'm leaving for no other reason than i'm knocking on and the time just feels right. The club is in brilliant hands and is seriously going places, I can't wait to watch it happen. To the best club and supporters in Suffolk, thanks for the memories!".
Seasiders boss Stuart Boardley said. "Denz has reached a time that he feels it's right to relax a bit more and perhaps have a little less commitment, it is probably the right decision for him for where he is in his playing career right now. He will be a big loss to the football club, and of course a big loss in the changing room. We'd have loved to have kept him on in some role or another but he still has a desire to play so he'll probably play at a slightly lower level, which should give him the opportunity to still play first team football, he certainly wasn't going to be one to sit around on the bench!". Boards went on to say. "It's really important that the club are highlighting someone that has given more than a decade to this club and marking it in the right way, he was dissapointed to be leaving without being able to say goodbye to the fans properly so this one last game in the form of the testimonial is the least he deserves".
The Testimonial will take place on Saturday 3rd July, KO TBC. Ticket details will be announced shortly once any Covid crowd restrictions are known. The event will also be supporting Dan's chosen charity, Dementia UK and a special edition match programme is being produced for the event.