U12
Girls
put
up
strong
showing
in
cup
final
Felixstowe & Walton FC U12 girls contested the cup final last weekend against Woodbridge.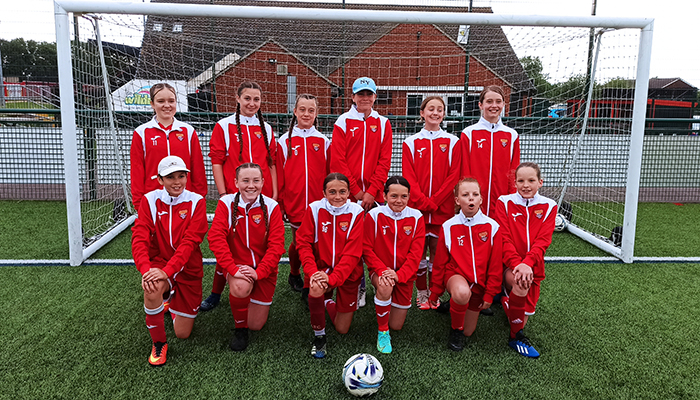 The first-half was an end-to-end affair, with Felixstowe giving as good as they got to go into half-time with nothing between the teams at 3-3.
In the second-half, Felixstowe again fought hard, narrowly missing a couple of chances that would have made things different, before eventually succumbing 3-7 to a fine Woodbridge side.
The girls can be rightly proud of reaching the final and performing so well at the end of a disrupted season. The players, coaches and parents would like to thank the team's sponsors for their support this season – Ink Again Felixstowe, Scott Beckett, and Eagle Construction.