NOTICE
OF
2022
AGM
OF
FELIXSTOWE
&
WALTON
UNITED
FC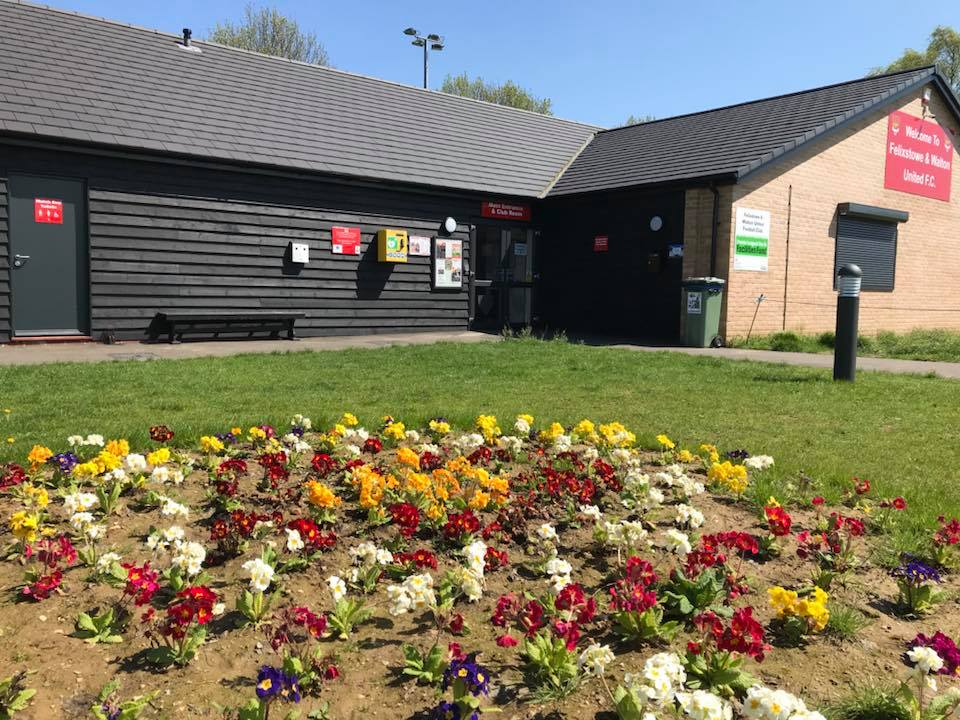 Notice to all Felixstowe & Walton United FC Committee and Club Members of AGM
Notice of Annual General Meeting 2022
The directors of Felixstowe & Walton Utd. F.C. hereby give notice that the Annual General Meeting will be held on Saturday the 25th of June 2021 at 13.00 hrs.
Venue The Goldstar Ground, Dellwood Ave.
Please note that the agenda will not include AOB.
Written submissions for discussion at the AGM should be sent to the Secretary
No later than three days before the due date.
AGENDA OF 2022 AGM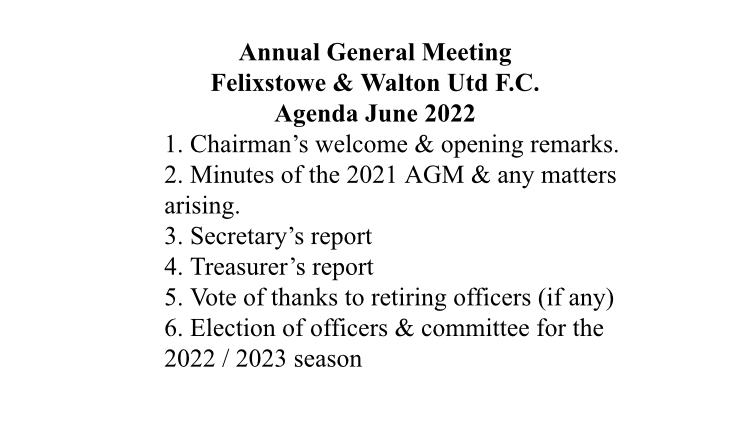 MINUTES OF 2021 AGM