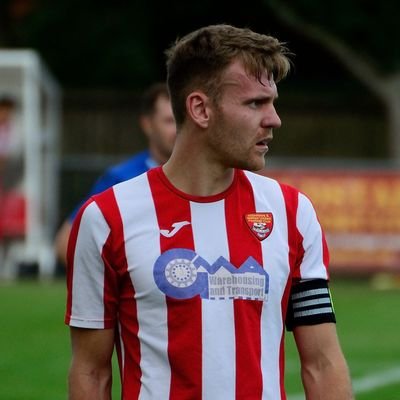 Felixstowe & Walton United Captain Josh Kerridge has departed the club.
Josh Kerridge joined the Seasiders at the start of the 2015/16 season and was a hugely popular player and team mate during the clubs most successful period in its history. After much reflection, Josh has decided that he is unable to maintain the commitment required for a player at Step 4 and will instead play for a much lower league club close to home. 
Josh was keen to thank the club and the supporters. "I want to thank everyone involved in the club during my time here, but most importantly the Supporters. I will never forget the support that myself and the team have had over the years, it is a special club and I know I will miss that. The club means a lot to me and I wish nothing but the best for everyone involved. during the past year, my priorities in life have changed and although this was an incredibly hard decision to make, it feels like the right one for me at this time. I won't be a stranger at the club and will be signed on to perhaps play odd games if selected, I will also pop up and see a few games and say hello, it is without a doubt the best club I have played for".
Seasiders Manager Stuart Boardley said. "It's a feeling of dissapointment for me really, Josh has a hell of a lot more to give and perhaps we haven't seen the last of him at Felixstowe? Josh has decided the commitment needed at this level of football at this current time isn't for him, he is still going to sign for us for emergencies for the coming season, but he will play at a lower level where he can play perhaps once a month, that type of thing, as a more casual player to suit the family life he wants. We want to thank Josh for everything he has done for the club, he has been a fantastic servant and a key player in the side, certainly one of the reasons the club is playing at the level it is".