Seasiders
Youth
Section
secure
major
sponsorship
deal
🔴⚪️NEW YOUTH SPONSORSHIP DEAL🔴⚪️
In a very difficult season for all involved with the youth section, one fantastic piece of news that Tam Ward (Youth Chairman) & Scott Dunne (Youth Vice Chairman) can bring is that UK CUSTOM SOLUTIONS becomes the very first main sponsor of Felixstowe & Walton Youth section.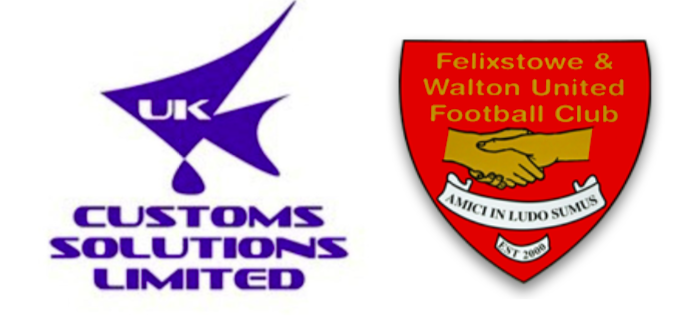 Tam & Scott said "It's with great pleasure and excitement we can announce for the very first time since the Youth Section was founded that we have secured a sole sponsor in 
UK Custom Solutions. After first being spoke about with a causal conversation with Managing Director Bryn Ward and then more detailed meetings through the months, we agreed a partnership, but with Brexit and the Covid 19 lockdowns to contend with we had to wait until it was the right time for Bryn to be able to confirm all was good to go."
"As we said, we are delighted to now make this public and have rubber stamped the relationship for the next 3 years up to and including the 2022/23 season. We very much look forward to working together and will be looking into ways that the sponsorship can help the Youth Section function and grow for the children in the community to develop and enjoy their football. One of the key things Bryn wanted to clarify is that the sponsorship will in no way impact on all the great individual team sponsors that already exist within the section by many fantastic local companies."

Bryn Ward, Managing Director of UK Customs Solutions said "Being a local company we have always tried to help local sports clubs where we can but had been thinking of finding one club and more importantly a sizeable youth section we could form a partnership with. When I was approached by F&W youth section we were very interested. After some difficult months we have all gone through I'm delighted we can now sign up as the sponsors for our community club and the youth section. We hope that with our help and all the brilliant work the volunteer committee & coaches do for the section the kids from our town can continue to enjoy their football within the many age group teams for many years to come."