F&W
U11
Reds
secure
new
sponsor
Felixstowe & Walton FC U11 Reds were the proud recipients of a new kit from sponsor S Bett Mortgages at the Goldstar Ground on Saturday 14 December.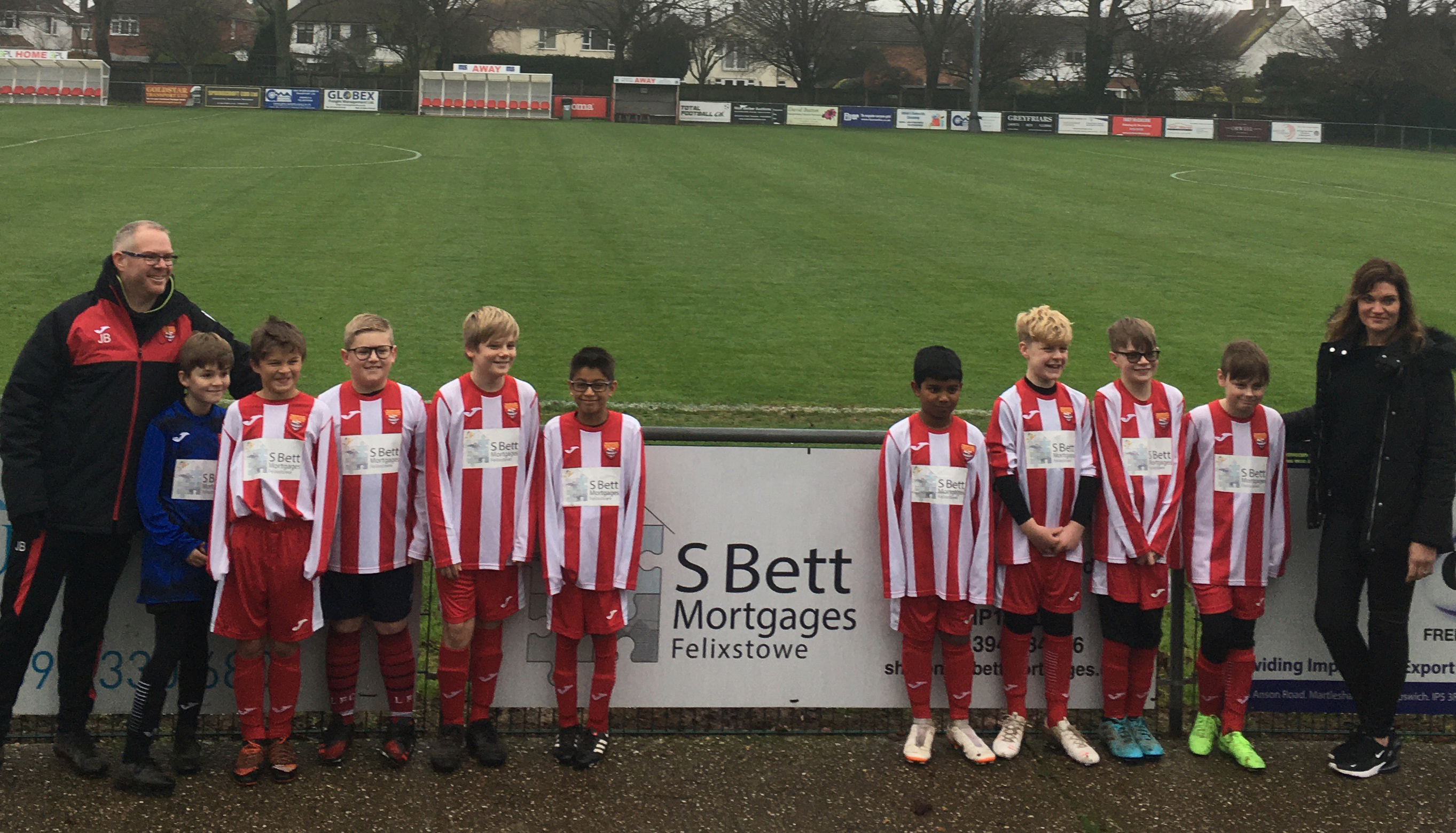 The presentation took place before the team's home match against Copleston FC and the boys posed for photos with their sponsor, as well as coach Jamie Brooks.
The new kit wasn't quite able to inspire the team to a win against an excellent Copleston side, but the boys put in a spirited performance without any substitutes and came out of the match with great credit.
As we enter the Christmas break, the boys have all to play for and will go again in 2021.
Thanks go to S Bett Mortgages for the support.