SAT
5
DEC
2020
-
LEISTON
(AWAY)
-
Friendly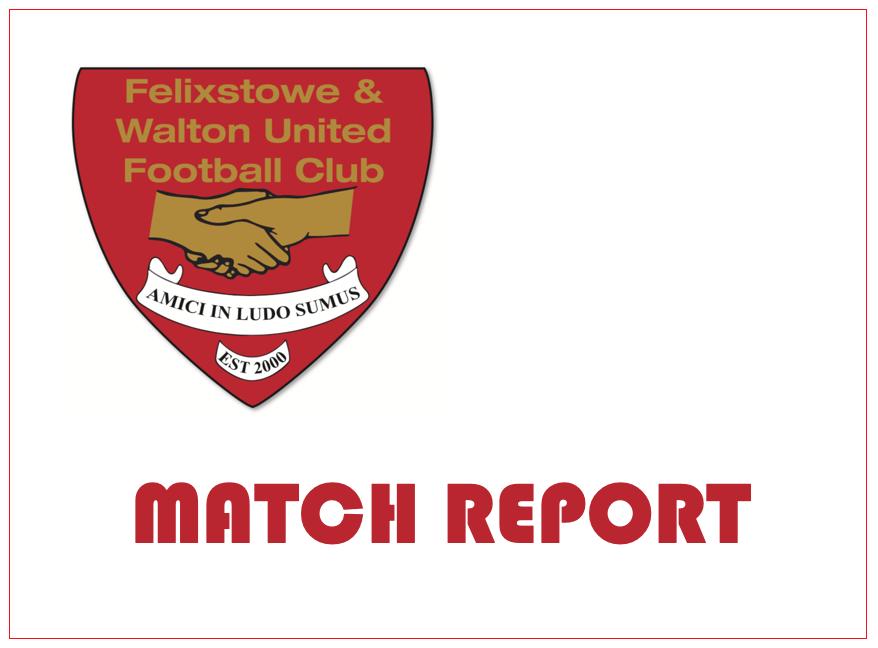 LEISTON O - 2 FELIXSTOWE & WALTON UTD  
Seasiders warm up for Trophy tie with win at step 3 side. 
For the Felixstowe & Walton fans who made the trip to Step 3 side Leiston FC for this friendly, following what will likely be a short-lived return to football, this was an enjoyable afternoon which saw The Seasiders come away with an impressive 2-0 win. Goals from Callum Bennett, shortly before half-time, following a fine penetrating run through the Leiston midfield and Sam Nunn midway through the second half, with a floating header from a Henry Barley free-kick,secured just the result Stuart Boardley's side wanted after Leiston won 4-1 in another friendly back in the summer at The Goldstar Ground.
Yes, this was a friendly, with coaches and players, for the most part, all familiar with each other, but it was a friendly with grit which may have seen a few more cards had this been a league or cup fixture; just the kind of result Felixstowe wanted to take with them to Leatherhead on Tuesday for their 1st round FA Trophy clash.
Felixstowe lined up with Callum Robinson between the sticks and Callum Bennett and Stuart Ainsley either side of Curtis Haynes-Brown and Sam Nunn at the back. It was very encouraging to see Rhys Henry wide left and back in the team after a period out injured, with Armani Schaar wide right. In between the two wide men were captain Jordy Matthews, Jamal Wiggins and Noel Aitkins. Ollie Canfer led the charge up front.
With 15 minutes remaining of the first half, Dan Davis replaced Curtis Haynes-Brown who was taken off as a precautionary measure. Early in the second half, Dan Davis figured when he gave away a penalty, which, fortunately for Felixstowe & Walton, Callum Robinson managed to save by turning the ball first onto the post, then safely gathering into his arms.
It was far from one-way traffic but Felixstowe probably edged the first half with much of the second half affected by the five substitutions, which saw Miles Powell, George Clarke, Henry Barley and Lamell Howell make appearances.
All in all this was a competitive and welcome win for Felixstowe, with Stuart Boardley adding, "I was pleased with the performance and I'm sure both managers got out of it what they wanted to. It was very competitive at times but we wanted a good tempo and for it to be as realistic as possible. We played some decent stuff. We wanted a performance with the right attitude and to get fitness in our legs and I felt we would have a good chance of winning if we did those two things."
Match report by Barry Grossmith