U9
Reds
succumb
to
Framlingham
at
Dellwood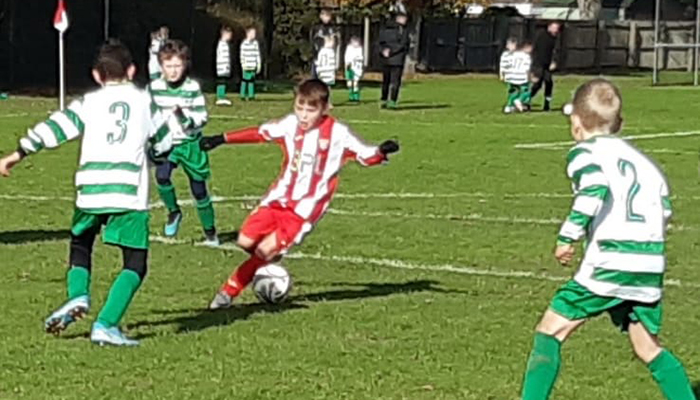 The U9 Reds welcomed Framlingham to Dellwood and it was the away team that got off to a bright start.
An unfortunate own goal and a delightful 30-yard thunderbolt put them in the driving seat. They grabbed a third after a misplaced pass, before Oliver was rewarded with a goal with as he burst from the halfway and slotted one home.
Unfortunately the Seasiders were unable to get back into the game. Keeper Zach made a couple of brave saves in between two further goals from Framlingham.

Full time: 1-5