Felixstowe
U9
Reds
7–0
AFC
Kesgrave
Blue
The Reds lined up for their first league game of the season after a few squad changes and a range of friendlies. We were expecting a tough game to give us an idea of where our level was in this league.
The game started as a close affair, with the reds defence of Ant/Fin controlling the back line well, stopping any long balls, and the reds midfield winning the majority of their battles is the middle of the park, however in the final third the final ball was sometimes lacking and we found ourselves still at 0-0.
Halfway through the first half at 0-0, Liv and Charlie came on off the bench, With Liv coming on to take the striker role. Within 5-10 minutes she had bagged an impressive hat trick, after some good passing and very clinical finishing, including a full volley.
HT 3-0 Reds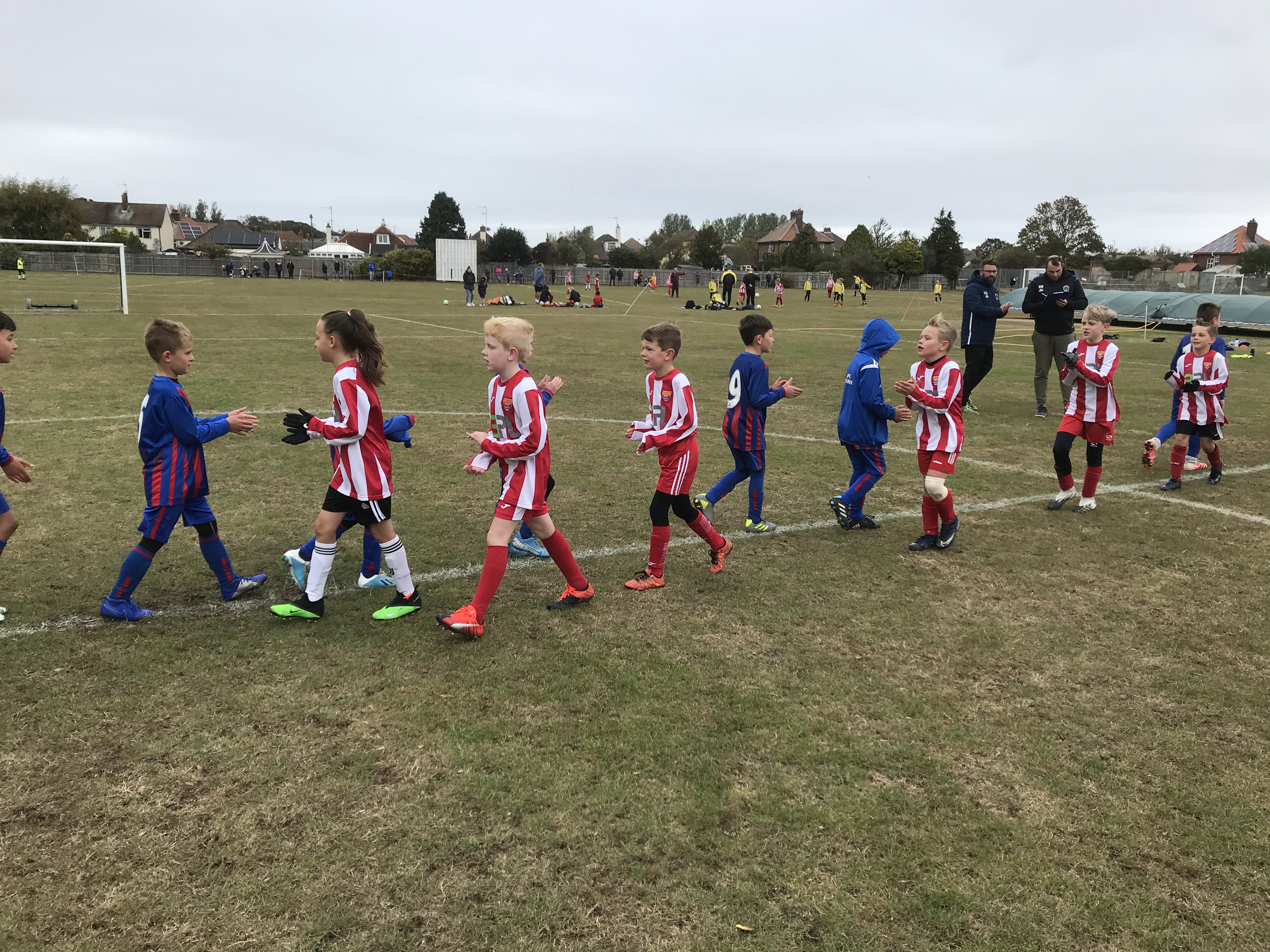 The team talk at half time consisted of: good half – but let's press more aggressively and get our heads up more to find the final pass.
Soon after half time, Liv having dropped to midfield made a good tackle in the middle and battled through for another cool finish to get hers, and the reds, 4th.
Freddie then, who had a frustrating game with lots of flair and ability displayed but a couple of near misses, scored a great left-footed effort to make it 5, before Charlie was given the instruction from the touchline to venture into the box for a corner having been playing as last man, and quickly repaid this faith with a composed finish at the near post to make it 6-0.
Freddie having now found his shooting boots tried a speculative effort from distance while the opposition keeper was kicking the post to score, which to be honest the keeper was never saving anyway as it flew into the top corner.
Some worthy mentions also include a quality left-footed ball in from a bandaged-up Elliott, some great play from Sam in terms of his passing and a high work ethic for Ollie and Sam who really listened at half time and pressed hard in the second half, a cleansheet for Zach in what was an organised and composed defensive display all round.
FT 7-0 Reds
Player of the Match: Olivia – for cool, composed finishing.