AGM
Report
-
Awards
for
Andy
Wilding
&
Tony
Barnes
-
New
Chairpersons
agreed
-
AGM
Report
Page 2 of 2
The AGM of Felixstowe & Walton United FC took place on Saturday 11th July in the outside event area at the Goldstar Ground.
There were a few changes to club personnel with Chairman Andy Wilding, and Director of Football Tony Barnes both stepping down as had previously been advised. The Club were delighted to award both Andy and Tony with Life Vice President Awards to mark their input and importance to the club for many years. Secretary Mike Titchener also announced his departure from his role.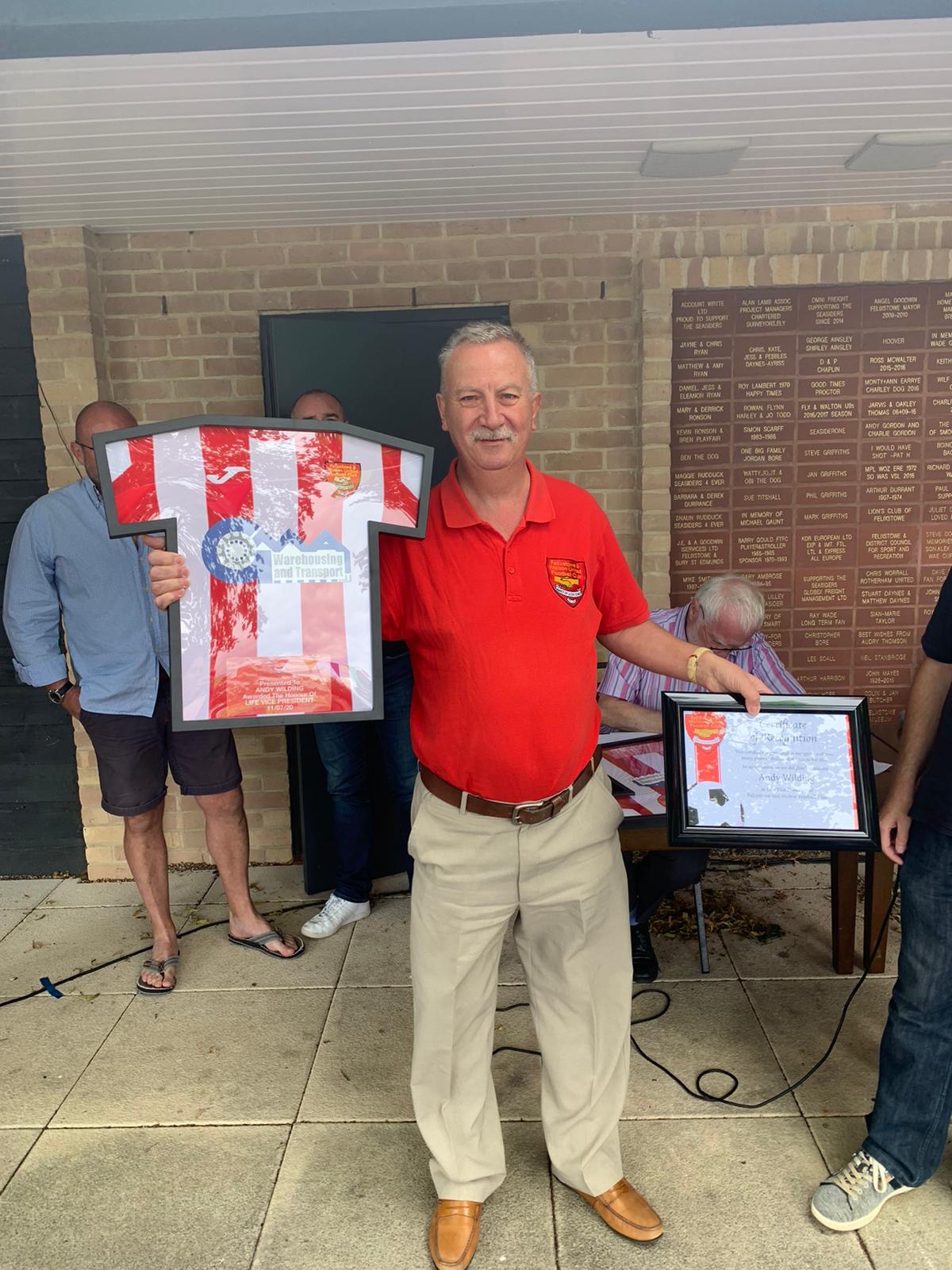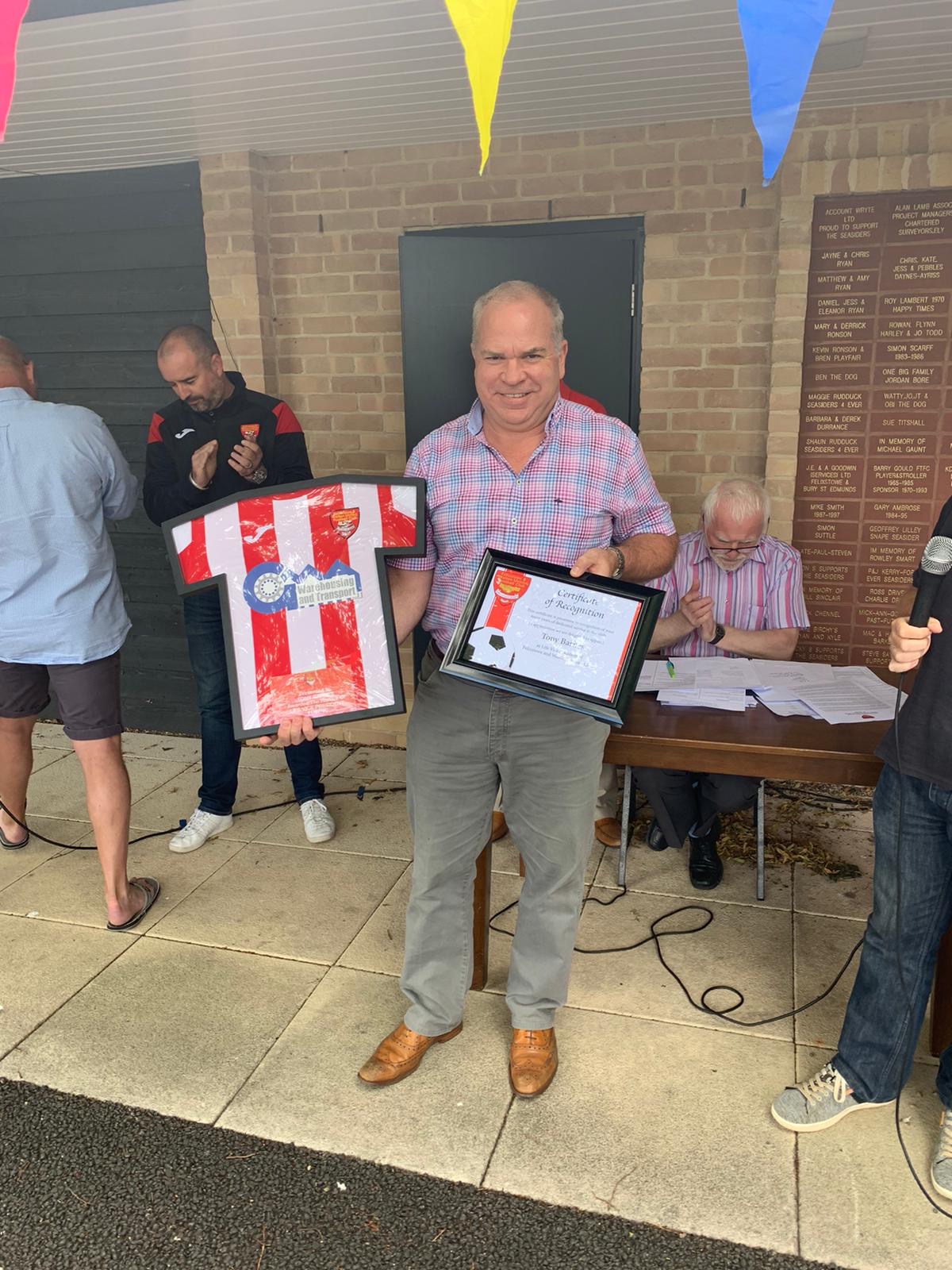 After a vote on a slight amendment to the football clubs constitution, Andy Clarke, Matt Hope & Chris Daynes were all voted in as the new joint Chairpersons of the football club. More details and an in depth interview will be online this week.