The
Real
Madrid
Clinic
is
back,
SECURE
YOUR
PLACE
NOW!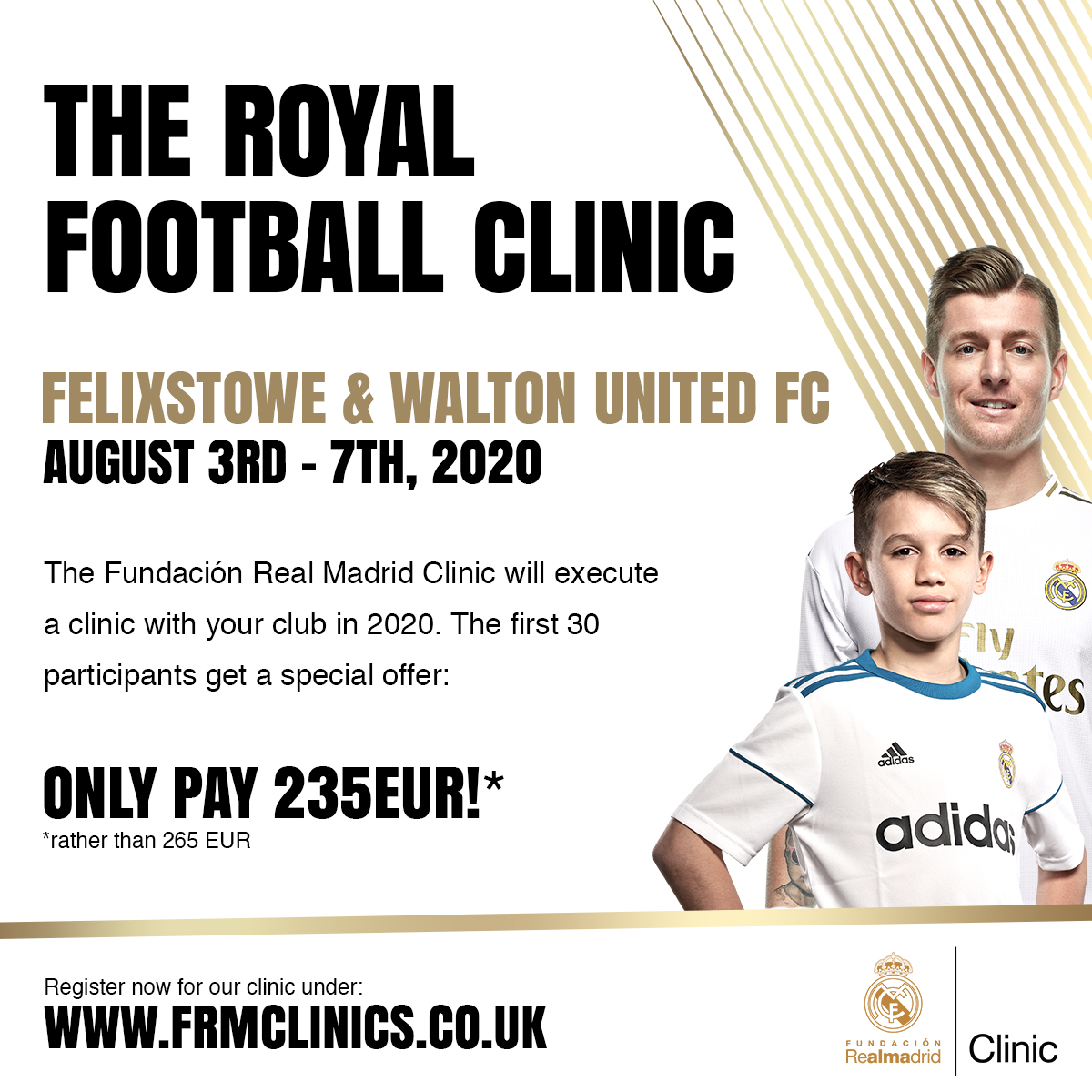 The Royal Football Clinic (Fundacion Real Madrid) returns to Felixstowe & Walton United FC next August and there's a special 'early bird' offer for the first 30 to sign up in the next 14 days!
The Clinic, returning for a 4th year, will run from Monday 3rd August to Friday 7th August 2020 and once again is based on the guidelines of the Real Madrid Youth Academy offering innovative training technologies and includes nutritional meals every day, a full Adidas kit and the opportunity to be selected to go the final at the Estadio Santiago Bernabeu..... just like a few of our Juniors have done in past Clinics!
For the first time, the Clinic has introduced a payment plan, enabling you to sign up and spread the cost over 3 instalments rather than the whole amount up front and as an extra special introductory offer there is an early bird price of 235 Euros for the first 30 sign ups (a saving of 30 euros on the usual price)..... but the offer is only open for the next 14 days.
Although Felixstowe & Walton United are the hosts, the Clinic is organised by The Royal Football Clinic and you can find out further information and the booking registration details through the dedicated link here- SIGN UP HERE