Fxt
&
Walton
Utd
U15
Red
2
v
1
Bacton
Utd
89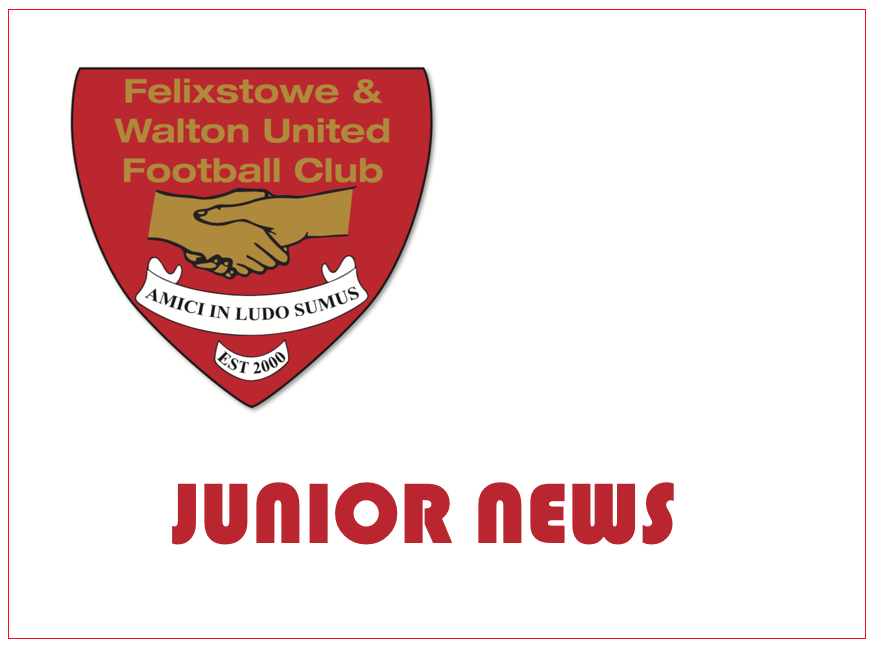 These two teams were both promoted from Div 2 at the end of last season, and have found life in the top division, a challenge.
Without a league win to their name, today was surely a good chance for the Seasiders to open their account.
Although we were promoted as Div 2 champions, it rankled that Bacton had beaten us home and away during that campaign, time to put that right.
Just twelve players available on the day to coach Jason, and with no specialist goalkeeper in the squad, it was Matts turn between the sticks.
The appointed referee called off last minute, so coach Jason took on the match official duties, not ideal, but the game was played in a good spirit by both teams, and nothing contentious cropped up.
The first half was fairly even, Felixstowe had more of the possession, but struggled to turn that in to goals. The Seasiders had two very good chances, in particular, that should have allowed them to turn around with a healthy half time lead. H.T. 0-0.
Second half – it remained a nervous battle, especially for the supporters. The Reds were playing with a bit more attacking conviction, Charlie O hit the crossbar, but Felixstowe were finally rewarded when capt Sebs cross was met at the far post by Jake, and we were finally ahead. 1-0. Seb powered into the visitors box, cut the ball back to George, but the Bacton keeper saved well. All Felixstowe now.
Harry sent in another good corner, and Seb, putting together a man of the match performance, strongly headed home in to the top corner. 2-0.
With just 5 minutes left to play, Bacton finally managed to put one past Matt, who had done extremely well for us in goal. 2-1.
Bacton pushed on for the equaliser, and the Seasiders defended for their lives to see out the remaining minutes.
F.T. 2-1

A great team performance, some players filling in out of position, well done to all of the them.
We would like to thank our team sponsors UKCS Limited.
Without YOU, there isn't an US!