Firework
Spectacular
goes
off
with
a
bang!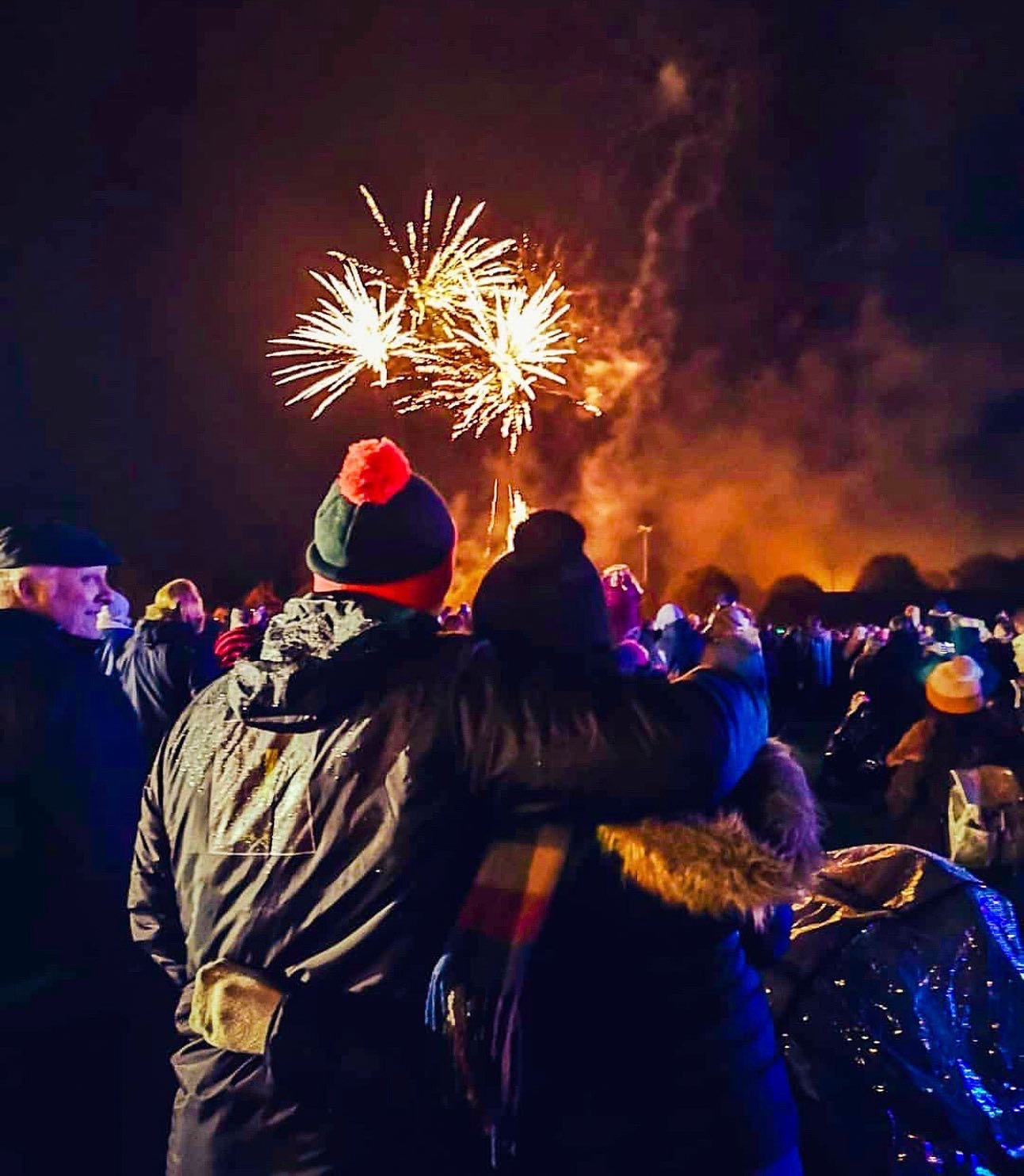 The Club's 12th annual Firework Spectacular took place yesterday (Sunday) and once again proved to be a fantastic success.
A poor forecast for the weekend, and  horrendous wet and windy conditions on Saturday gave way to bright skies on Sunday as the clubs biggest community event of the year took place at the Goldstar Ground once again.
After last years record-breaking attendance of over 5,000, the poor forecast and competing displays in Ipswich probably contributed to a fall in attendance to the 4,050 mark this year.... still an incredible turn out. A much improved layout, bigger funfair, added attractions and an even bigger display including an epic 'Greatest Show' finale all contributed to an overwhelmingly positive reaction to the event and despite a drop in income and ever rising costs, we were still able to make donations to our chosen good causes-
- 3 Trimley boys suffering with the life-limiting bone condition MHEDA,  regularly travelling to Great Ormond Street and Edinburgh hospitals for treatment, causing financial hardship for the family. The boys also pressed the plunger to launch the display.
- Fizzability, a meeting group for adults of working age with disabilities. The group arrange days out and activities and it also gives the carers back at home a much needed break.
- Trimley St Mary PTA who are looking to replace some dilapidated outdoor play equipment for their early years children.
- The Felixstowe Hospital League of Friends who are attempting to fund a new x-ray machine for the general hospital, keeping vital services in our Town.
The Club would like to thank the dozens of volunteers who came together on the day, and in the lead up to the event for making it all possible once again.
Thanks also to our ticket outlets and sponsors- Coes, Underwoods, David Button, Hughes, Spa Pavilion, Goldstar, Scott Beckett Estate Agents and to the following suppliers and partners- Fresh Gold Radio, Felixstowe Radio, Plush toilets, Stan Harris, Stocks funfair, Visit Felixstowe, Dynamic Fireworks, Essex Medics, Fireflow, Jason Platts & Pete Ayriss drone pilots and to all our neighbours who put up with disruption during the evening and anyone else we've forgotten to mention!