SAT
02
NOV
-
BRENTWOOD
TOWN
(HOME)
-
Isthmian
League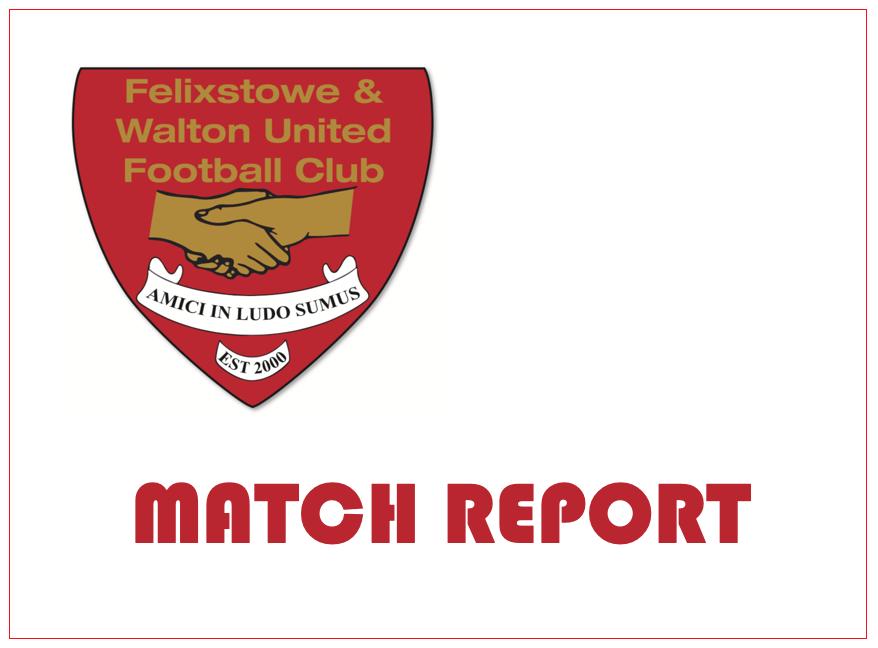 FELIXSTOWE & WALTON UTD 3 - 3 BRENTWOOD TOWN
Attendance:227
There are times when the particular events on the pitch are not the most important matter for consideration. Regrettably, yesterday's game at home to Brentwood Town is a case in point. For that reason today's match report is shorter than usual.
Following improved performances away at Witham and at home to Maldon & Tiptree, Saturday's game suggested this recent improvement is solidifying. We got off to an excellent start taking the lead on three minutes when Josh Kerridge powered home from a Jordy Matthews cross from the right.
Subsequently, a Callum Bennett free kick after 15 minutes found the back of the net to extend our lead whilst at the other end the visitors were denied a stonewall penalty with around 30 minutes played.
We started the second half well when Armani Schaar gave us a three-goal lead following a Henry Barley free kick.
Unfortunately, we proceeded to concede three goals, two as a result of not defending corners and one from a counter attack 15 minutes from the end.
With seconds remaining, a melee in the Brentwood half resulted in three yellow cards and two reds, bringing the total to eight yellows on the day. After the final whistle, both the visitors' coaches received red cards themselves.
The day ended with a fracas in the tunnel area, which the club is now investigating.
…………….Statement from Club Chairman Andy Wilding………………………………
Colleagues
As most of you are well aware there was a very unsavoury incident at the end of the  Brentwood Town game this afternoon (02/11) that the FA are surely going to ask the club for a statement of events. I, as will our Secretary, will be asked to submit a full report as to the incident (as will Brentwood Town) and I am asking all those present at the game and who witnessed the incident to urgently email me This email address is being protected from spambots. You need JavaScript enabled to view it. and our secretary This email address is being protected from spambots. You need JavaScript enabled to view it.  a witness statement.
At this moment in time I truly believe we are not blameless in all of this. In my mind something was said, be it derogatory, abusive or something completely out of order that sparked the Brentwood coaches, managers & players to react the way they did and I need to hear from people to tell me what they saw and what they heard. I understand that the incident is recorded on video and through this message I am asking a copy to be sent to me and our Secretary. In order to respond to the FA when the time arises, our Secretary & I will require statements from those who witnessed the event if we are to have any chance of exonerating ourselves.
Your most urgent response is solicited please
Team Line-Ups Here
Photo Gallery here