Junior
Round-up
12/13
October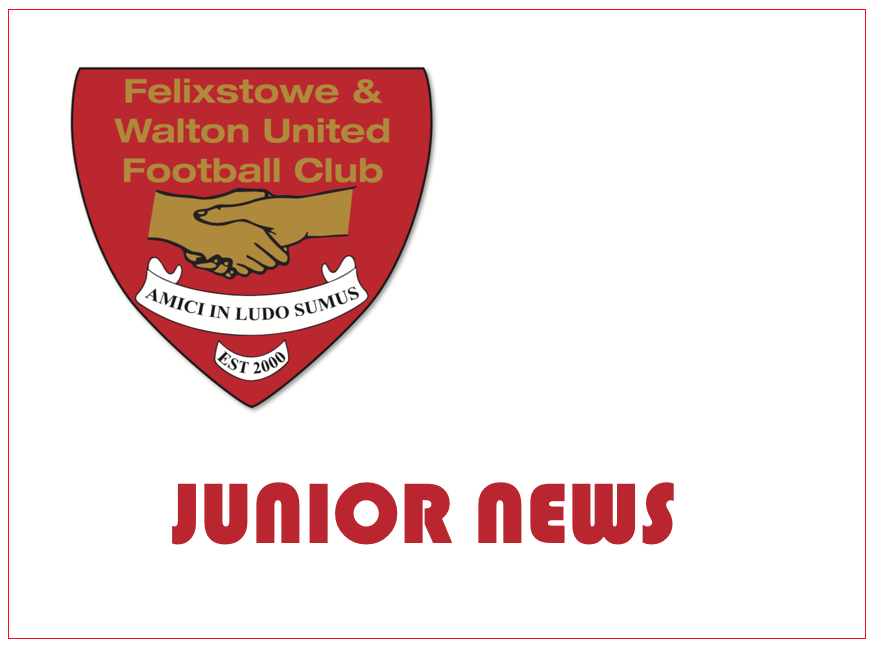 Results from the Juniors
U11 Reds
A great performance today by the boys away at Trimley coming away with a 4-1  win.
All of them battled, worked hard and were clinical in front of goal.
The goals were  scored by Cian 2 Preston and Loudon.
Good performances on their debuts for Jack and Daniel and Charlie on pitch for first time for a while.
But it is always about a squad and now we have strength in depth which has made us stronger in every position.
So well done to them all today.
Thanks to Carl for running line, Scott and Roland for coaching and all parents support.
Training Tuesday Academy Maidstone Road Felixstowe 1800 to 1900.
Next week home to IVR in a friendly and no game 26th October we all need a rest.