Seasiders
welcome
Stuart
Boardley
and
Andy
Crump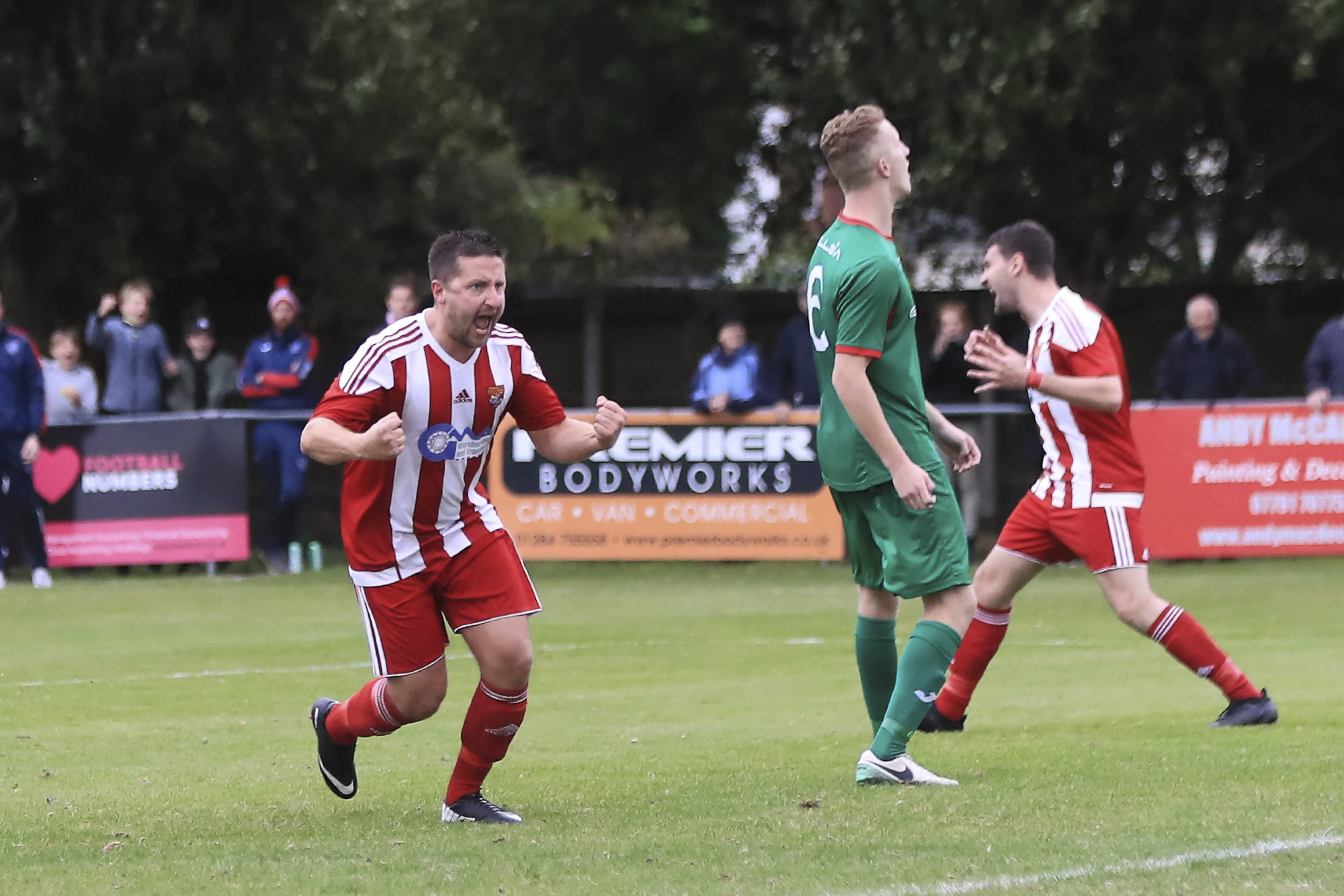 Following Saturday's BetVictor Isthmian League North match away at Hullbridge Sports, Felixstowe & Walton announced the new management team at the club.
Returning to The Seasiders, where he played in midfield, is ex-Leiston FC boss Stuart Boardley. Joining him as assistant is another former Seasider in Andy Crump.
Stuart started his football career as a trainee at Ipswich Town before moving to Torquay United in 2004 as a 20 year old. He made 14 appearances for the club under manager Leroy Rosenior in 2004/05 before a short spell back in East Anglia with Long Melford.
It wasn't long before Stuart was snapped up by Leiston, where he spent 12 years as a player with a short spell away from the club at AFC Sudbury in 2007/08. Seasiders fans will already know that he joined our club in 2017 and retired from playing football at the end of October 2018.
Speaking after that event Stuart said,  "I'd like to thank everyone at the club for a fantastic end to my playing career and for making me feel so welcome."
Then manager, Ian Watson, added, "I have said for some time that management would always be his next step due to the football man that he is. This has been one of the toughest decisions he has had to make in football and we wish him well. We would all have liked him to have remained involved at Felixstowe had that been possible right now. His knowledge of the game and behaviour in the technical area is exemplary. He will undoubtedly go on to be a great manager."
Meanwhile, Glen Driver had left Leiston and it seemed an obvious choice when Stuart was invited to take over the reins from Driver shortly afterwards. Unfortunately, things didn't work out well and Stuart found himself having to deal with a much changed, weaker squad, which he did, nevertheless, manage to keep in the Southern League Central Premier at Step 3 in the football pyramid. He also took his side to Portman Road in May 2019 where they won The Suffolk Premier Cup against…..yes, you guessed it, Felixstowe & Walton.
Fast forward to the start of the 2019/20 season and Stuart found his weaker squad unable to impress in the league and out of the FA Cup, losing to Ware FC. In September 2019 Stuart offered his resignation to the board at Leiston who reluctantly accepted it.
Speaking at the time about that decision, Stuart said, "I informed the Chairman Andy Crisp of my decision following the club's defeat to Ware in the FA Cup last weekend but was asked to reconsider and give my decision some further thought whilst continuing to manage the team through this difficult period. I agreed to remain in charge for a short period whist the club considered their options further and put plans in place but confirmed my decision would not change. Football has consumed me these last 12 months and has been particularly difficult since I lost David (Head), my Assistant, back in May. Recruitment during the summer did not bare the fruits we had hoped for, and ultimately the club have suffered from only retaining two of the starting 11 that won last season's Suffolk Premier Cup Final, a feat that I am extremely proud of. I am not 'jumping ship' but instead stepping aside for the good of the club as I feel that a change is right for the club and may create a spark that could turn around current fortunes."
The club moved quickly to announce Stuart's replacement, with Ian Cornforth stepping up from reserve team manager. Ian worked with the first team squad on a regular basis during Stuart's managerial rein and had this to say,"I would like to say on record that it is with sadness that Stuart has made the decision to stand down from his role at the club.I know first hand how much hard work Stuart has done behind the scenes, which most people don't see."
And so we come full circle. With the departure of Ian Watson and Danny Bloomfield it again seemed an obvious choice to talk to Stuart Boardley about taking over the reins at The Goldstar Ground.
On his new appointment at Felixstowe and Walton, Stuart had this to say over the weekend: "Both myself and Andy are delighted to be back at the club that gave us so many happy times. It's a huge club with massive potential to progress even further than it has in the last few years. We are really looking forward to carrying on the fantastic work done by the previous managers over the last few seasons and feel privileged to have been trusted with this opportunity."
Joining Stuart, as assistant manager, is Andy Crump, another former Seasider. Andy first played for Felixstowe as a 16 year old and when he first hung up his boots he re-joined the coaching team that was part of the season before promotion and the promotion season itself. Andy played for one more season after leaving Felixstowe, turning out for Achilles and winning the Suffolk Senior Cup in May 2019 in a 4-3 thriller against Cornard United.  When asked what he's been doing since then he said, "I've been enjoying my weekends!"
Andy added, "I'm really pleased to be back at the club. It's been a much shorter break from the game than I anticipated and I had a lot to consider over a 24-hour period when the opportunity to talk to Felixstowe came about. This is my home town club and somewhere I've always enjoyed being a part of. It's time now to get back to business and help continue the huge progress the club has made of the last four years."
Stuart and Andy will take charge of the team on Tuesday night away at Bury Town FC in the Suffolk Premier Cup.